Software
Top Marketing Automation Tools to Thrive in Face-paced Digital World 
Marketing is totally different today as it was a decade ago. From mail marketing to social media marketing to various internet-based promotional activities, digital marketing and certain marketing automation tools are ready to replace traditional marketing activities. Whether running a small or mid-scale business or occupied with large-scale enterprises, marketing automation tools play a pivotal role. 
Content creation, content publishing, communication with customers, and many more, there are many tasks to focus on when it comes to marketing. And here, marketing automation is extremely important for enterprises. Moreover, some business owners also lack funds and adequate resources; using marketing automation tools is smart to cut costs and promote their products or services globally. 
According to the report released by Markets and Markets, the global marketing automation tools size is forecasted to reach $6.4 billion by 2024. As a result, automation is no longer a luxury, but it is a keystone of running multiple marketing activities without spending much time and money. 
All of which is to say- if you are running a business and not using marketing automation tools, this is the right time to get started with the best tools.
What is Marketing Automation?
Marketing automation is the technique to automate all your digital marketing tasks so you can focus on other core tasks. Best marketing automation platforms let you deliver a personalized experience to your customers; these tools can do wonders for your business, from sending emails to messages to running advertisement campaigns. 
Using the right tool for your business can help you automate the entire marketing strategy. Moreover, marketers can save countless hours by digitising tedious and repetitive tasks through tools like a plagiarism checker and scheduling post publishing. Since tools manage all promotional activities, there is a zero chance of human error, and you can concentrate on other important tasks.
Best Marketing Automation Tools to Consider
Now you know the meaning of marketing automation, let's have a look at the best marketing automation tools to proper your business. 
HubSpot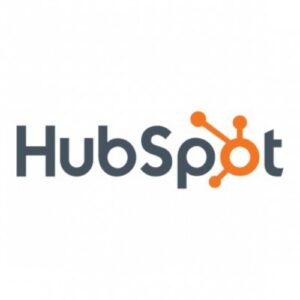 HubSpot is the first name that comes to every marketer's mind when it comes to inbound marketing. HubSpot is a popular platform that consists of marketing automation tools, and it is a big step up from regular email marketing. However, it is easy to build email marketing campaigns without knowing the code. HubSpot is ideal for startups, large businesses, lead nurturing, CRM integration, and much more. 
Pros
Affordable pricing options

Get the split testing options

Workflows are smooth
Cons
In-built marketing templates are tough to modify 

Have to extra money for technical support 
Pricings: There is a free version with some limited tools, and the paid plan starts from $45 per month billed annually. 
Optinmonster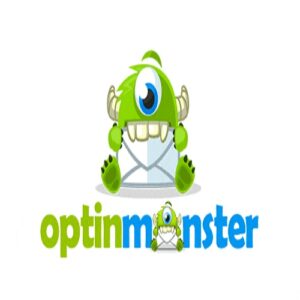 OptinMonster is a powerful conversion optimization and lead generation software for all kinds of websites. It uses powerful technology called Exit-Intent® to convert abandoned website visitors into subscribers or customers. OptinMonster allows you to create powerful campaigns and test and adjust your marketing strategies in real-time. It's the easiest way to build effective option campaigns.
Pros
Easy campaign customization 

Detailed report generation

Actionable insights

Stellar customer support 
Cons
Expensive as compared to other marketing tools 
Pricings: Several pricing options are offered, starting at $9 – $49 per month (billed annually).EngageBay
EngageBay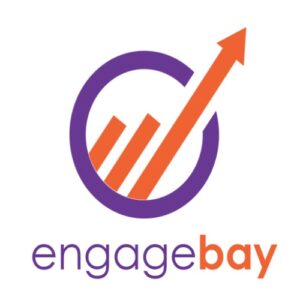 EngageBay is one of the best marketing automation tools for small businesses and startups due to its affordability. Though it's a new entrant into the market, EngageBay is loved by over 46,000 businesses around the world for offering comprehensive features without breaking the bank. It has marketing, sales, and customer support Bays with a unified CRM. This means all the customer data is centralised and can be accessed/updated by all the teams. 
Pros
One of the most affordable marketing automation software

Multistep visual automation builder

Social Suite
Cons
Not many integrations yet

Need better SEO tools
Pricings: Offers four plans, Free, Basic at $14.99/month, Growth at $49.99/month, and Pro at $99.99/month.
Omnisend
An Omnisend campaign is a powerful marketing automation tool that engages your customers and identifies their buying intent across all points in the customer journey. This tool lets you integrate different channels into the same automation workflow, segment your audience according to their behaviour, and trigger campaigns based on their actions.
Pros
Bring all marketing tools under one roof

Create visually appealing content for your brands

Increase sales with automated workflows
Cons
Unlimited users and emails are only provided in the enterprise plan
Pricings:  Standard plan starts from $16 per month (annual billing) 
Kicksta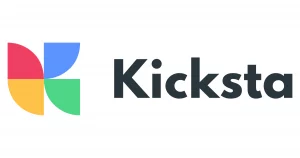 Marketers can't overlook the popularity of Instagram these days and Kicksta is a tool that startup and small business owners can use to gain more followers on Instagram. We all know the power of organic followers, especially when it comes to social media. There are lots of spam accounts that clog your feed, gaining trusted followers can be challenging but Kicksta eliminates all this and help marketers gain real followers using AI technology.
Pros
Obtain new and real followers in no time
Receive more engagement on posts
The online dashboard makes it easy to track progress
Cons
After the 14-day trial period, you have to add credit card details
Pricing: Starts from $49 per month
GoZen Growth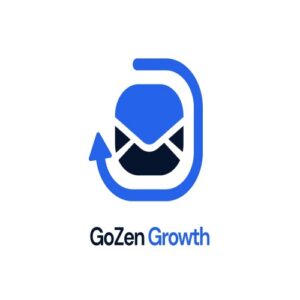 GoZen Growth is a result-focused email marketing tool. While it is relatively new, it packs a lot of punch in terms of features, pricing, and customizability. The massive email template library is the stand-out feature of GoZen Growth. The template library is industry-specific, and there are email samples for almost every use case imaginable. The software is very beginner-friendly, and the GoZen Growth website has informative blogs and a glossary that can be handy for new email marketers.
Pros
Beginner-friendly

GoZen Growth has a massive email template collection, both HTML and plain text.

The dashboard is comprehensive to monitor multiple campaigns and their performance metrics in one place.
Cons
A slight delay in delivering emails, mainly to large email lists.
Pricing: Free plan available. Paid plan starts from $9/month
Fyle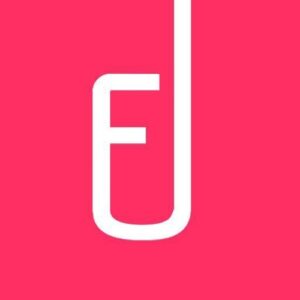 Marketing expenses traditionally meant printing, advertising, travel, and producing other physical collaterals. But with growing digital transformation and fast-changing industry needs, marketing business expenses include automation tools, digital advertising, corporate gifting, agency and consultation fees, T&E expenses, and many more. 
As a marketer, your employees shouldn't spend their valuable time manually submitting expense reports and worrying about reimbursements. Instead, you can tackle expense reporting challenges your Marketing team faces with expense management software.
Fyle can help automate repetitive expense reporting, tracking, and management tasks for your marketing team. They can keep track of business expenses using the tool's receipt scanning feature and create expense reports right from their Gmail and Outlook inbox. 
They can even create an expense report and attach the receipt from everyday apps like Slack. Once they review and submit their expense reports, it gets automatically routed to the right person for approval. It can also automatically reconcile credit card transactions, expenses, and receipts with just one click, eliminating heavy manual lifting.
Pros
Easy to use

Multiple ways to submit an expense report

Receipt management and storage
Pricing
Standard – $4.99 per user/ month

Business – $8.99 per user/ month

Enterprise – Custom pricing
Hexomatic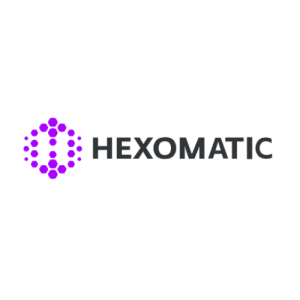 Best for: no-code web scraping and work automation.
Hexomatic is a comprehensive automation platform that allows anyone to automate more than 100 sales, marketing, and research tasks on autopilot. With this platform, you will be able to capture data such as product descriptions, prices, listings, and contact details, extract SEO data, convert images, detect tech stack, and more in just a few seconds.
You don't need to have any coding skills to automate your tasks. Simply choose the automation you need and follow the easy steps. You can gather the most valuable data in a few clicks without wasting your precious time on copy-pasting activities.
Hexomatic offers integrations with various third-party services such as Slack, Telegram, MS Teams, WordPress, and more. By using Hexomatic, you can effortlessly build your own bots within minutes and extract data from any website. The tool also operates on the cloud, ensuring round-the-clock functionality!
Feel free to check Hexomatic's 100+ built-in automations and craft workflows in minutes!
Craftly.ai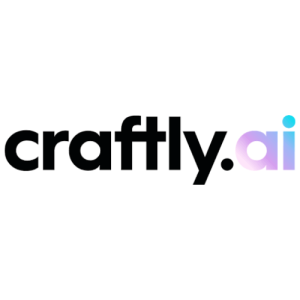 As competition grows, it is important to stay on top of new trends and technologies that will allow your company to show up in front of potential customers. One way to do this is by tapping into AI innovations like the Craftly AI copywriter. Craftly is designed for businesses looking to generate high-performing, high-quality content for all their marketing needs. With just a simple input prompt, Craftly can generate text that would take humans hours to create.
For businesses looking to expand their reach, Craftly.AI is the answer. With content creation in 25 different languages, you can effectively communicate with audiences all over the world with 100+ tools for every aspect of your business. 
From email campaign copy and blog writing to some out-of-the-box tools like songwriter and breakup text, Craftily has everything you could need in a single (virtual) stop. Plans start at $35 a month and go to $79 for the unlimited version. If you work on a team, each additional member of your plan receives a 30% discount. If you're not convinced, they offer a free trial. 
Pros:
Choose from 100+ tools like blog posts, product descriptions, and web copy

Take your business global by crafting content in over 25 languages

Beat writer's block forever by generating content in seconds

The content is original and passes all plagiarism checks

Craftly was trained by copywriting and SEO experts for the best possible content
Cons:
It is one of the newer AI copywriting tools on the market, and they're still in growth mode
Pricing
Only $35 per month

 For unlimited Crafter plan available at $79 per month. Claim your 5-day free trial

here

!
These Marketing Automation Tools to Scaling Effectively
The marketing landscape is changing, and there are a plethora of tools available on the Internet, but the above three tools are popular and most used by successful brands. From tracking engagement to chasing leads to posting content on different platforms to build campaigns, these tools can surely boost the bottom line and help you understand your customers better.