Social Media
What Do Social Media Marketers Do? 10 Tasks To Expect
The usage of social media is increasing drastically. According to social media platform reports 58.11% of the world population is active on social media currently. And, most companies are leveraging social media for their business growth. The reason being, the demand for social media marketers is excitingly high. If you want to make headway in such a growing field read on to learn what do social media marketers do for a company.
The job of social media marketing seems to be enticing. Well, it really is but it's not just limited to sharing posts on social media and replying to comments. It's way more complicated but fun to do.
Undoubtedly, social media marketing jobs are rising high as more & more businesses are realizing the power of social media platforms for their business growth. But, being a social media marketer requires necessary skills as well. If you're determined to make your career in social media marketing you need to develop the necessary skills for it. And, opting for a digital marketing course is the best way to jump-start your career as a social media marker with effective skills.
So let's get full steam ahead to discover what are the social media roles & responsibilities for social media marketers
What Do Social Media Marketers Do? 10 Tasks To Expect
Social media platforms are a gold mine for business. It's the place where their customers hang out the most and look through their brand's products and services. 
Yes! Search engines are not the only platform where users search for products & services. According to the studies done by Hubspot, 42% of users searched for products on social media. 
So, you can guess. How important it is to use social media marketing strategies for business nowadays. And, the list of tasks & responsibilities social media marketers and managers need to take care of.
Now You look more curious to know What do Social Media Marketers Do
Let's get started to learn a social media marketing task list.
Identify Audience 
No matter how great your social media marketing strategies are. If you're targeting the wrong audience & producing the wrong content it will never produce great results.
The first responsibility of a social media marketer is to identify the persona of potential buyers. A company produces a lot of products and it's the job of a social media marketer to increase product awareness, engagement & even sales.
Before making a breakthrough strategy for the particular product or a goal. Social media marketers need to research & identify the right audience.
Decide What Social Media Platform To Use
Choosing the right platform is as important as identifying the potential audience. Different social media platforms are used for different types of products, services, and brands.
For instance, A brand that sells fashion accessories is more likely to find a potential audience on Facebook and Instagram. On the other hand, tech or software companies will look for their audience where they can find the professionals & business owners. Undoubtedly, LinkedIn would be the finest social media platform for them to scale their business.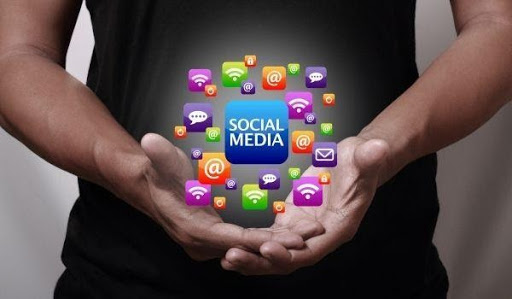 That's how determining which social media networks to use is an integral part of a social media marketer's task.
Increase Followers 
The more followers a social media platform has the wider the content reach, brand awareness and recognition will be. But, for companies, the followers of their brand's pages should be the people who have an interest in their product & service to buy them in the future.
For example, A company that sells beauty products needs to have women & girls who have an interest in skincare & makeup as followers. The follower will not only engage with the content but also buy from you.
This is how a social media marketer needs to increase followers for a brand that helps to increase sales & engagement. For achieving loyal followers, social media marketers execute different content strategies, prepare social media posts, reels & stories to educate the audience and promote the company's products organically.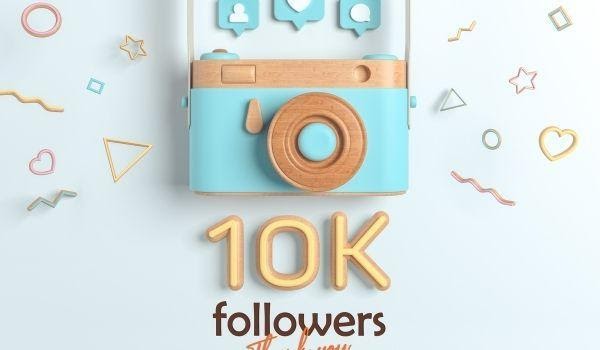 Besides, it's also the responsibility of social media marketers to boost the organic reach of posts by recognizing & using hashtags and other methods. In terms of promoting a company's products through influencers & collaborating with other brands for promotion is also a part of a social media marketer & manager task.
Design Graphics & Videos 
Nobody gets engaged with tedious posts & videos. And, in order to make the company's content stand out from innumerable videos & posts in the audience, social media platform feeds need creativity.
According to layed out content strategy or current trend social media marketer crafts eye-capturing post & edit's entice videos to engage customers.
Designing is a huge task for social media marketers because it needs to be enthralling and able to catch the audience's attention & should be aligned with the brand's colors and fonts.
Increase Website Traffic
Social media works best for creating user engagement & brand recognition. But this is not a company's end goal. But sales are. We all know how much sales matter for a company's growth
It's also a part of the social media marketer's daily task to drive traffic to the company's website. 
For doing so, social media marketers have to make strategies. Not only for driving traffic but increasing sales as well.
Here comes the power of copywriting to win. Social media marketers have to write compelling copies for posts that arouse the desire to buy the product with a powerful call to action that propels users to take action.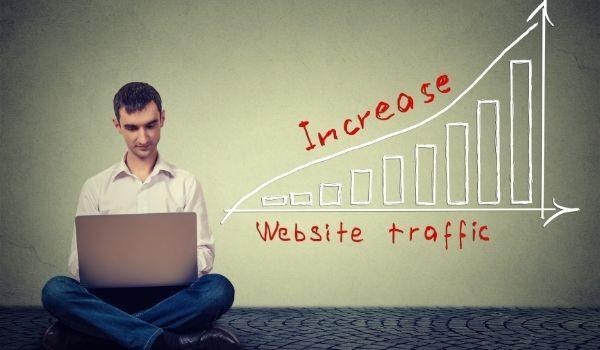 Besides, there are other things as well as social media marketers do for driving traffic to websites such as figuring out breakthrough promotional strategies, irresistible offers, eye-capturing visuals & creating videos to persuade the audience to land on the website.
Planning & Scheduling Content 
Planning content beforehand & scheduling it on the best time to post seems like a kid's play. Isn't it? But it's not. 
Because the job of social media marketer doesn't end with posting posts. Let me introduce you to what do social media marketers do for planning & scheduling content ahead of time.
In order to plan content for the whole month, week, or 15 days. Social marketers have to do market research, competitive research, and search latest trends and user's interests as well. 
After that, planning the content type of each platform, creating and scheduling content at the best time when users are actually able to see them.
Engage With Customers
Most customer's preferred to complain & want customer support through social media. Some direct messages to the company's social media account and a few of them post their complaint in a comment. 
Negative comments & comments can break a company's reputation and dial down the other audience's trust. To solve customer's problems and intact the brand's reputation as a social media marketer in the line of defense.
Besides, when customers have questions about a brand's products & services they also seek an answer on social media platforms. And, according to Statista 48% of users worldwide ask questions on social media platforms and expect the answer within 24 hours.
It's the responsibility of social media marketers to keep an eye on the questions, comments, complaints on the company's social media accounts and reply smarty & solve the user's queries and help them.
Advertising 
If you're wondering how to become a social media manager or marketer? Learning social media advertising can be the stepping stone for your career. You must understand What Do Social Media Marketers Do to advertise on social media.
Brand's & company's use a large portion of their budget in social media ads. Because it gives companies an opportunity to acquire potential prospects and drive massive conversion in less time spent.
Planning and strategizing breakthrough advertising is a part of social media marketers' skills. Marketers need to do intense research about targeting their audience. 
And, knowing the right budget, bidding strategies, creating compelling ad creatives, and persuading headlines and copies determines the success of ads.
Tracking & Analyzing 
Whether a social media post or ads. The role & responsibilities of a social media marketer lie in planning, creating, scheduling, and tracking the performance of the content on each social media platform. As well as analyzing what's working or not.
Active tracking & analyzing content yields an opportunity to find out winner content & ideas. And, also they get to learn customer's behavior that they can leverage to make their future content a massive success.
Reading social media analytic reports is the imperative skill for landing a job as a social media marketer. People can lie but numbers can't and social media marketers look through the complex analytic report, measure traction of posts, and figure out what makes a post gaining high tracks and another minimum.
Improve Social Media Marketing Strategies
Effective social media marketing strategies are not set in stone. It keeps changing and needs improvement if not producing good results. After deep analysis, social media marketers also need to discard things that are not working or implementing some new & efficacious strategies.
Data of previous strategies are the reservoirs for social media marketers. They need to dive into the data to research and come up with impeccable planning to boost the company's growth.
Conclusion
 In this article, I have explained everything what do social media marketers do for a company's growth.
Without a doubt, a social marketing job is rewarding for crafting a great career ahead. Being in touch with the latest trends, crafting eye-catching social media posts, and engaging with followers are some of the fun tasks a social media marketer performs daily. Besides, I got you introduced to the necessary skill set you need to develop to pull ahead yourself in your social marketing career.