Software
7 Best Speech to Text Apps for Professionals
AI, with advancements in Automatic Speech Recognition, has made most of our basic tasks easier and less time-consuming. One such application of this technology is the speech-to-text conversion that works on Natural Language Processing.
Neural Networks have modernized activities like note-taking, transcription, and dictation. While greatly helping personal organization chores, modern speech-to-text apps are more relevant in the professional realm. From converting speech into text to performing basic assistant operations, the expansive horizon makes them a must-have tool for modern businesses.
In this article, we have covered the top 7 speech-to-text apps for business users. All of these apps offer enterprise-grade functionality for professionals and their teams, are ideal for large business corporations to educational organizations and are not too expensive for collective use.
Best Speech to Text Apps Listed Below:
Dragon Anywhere
Dragon Anywhere is a high-accuracy dictation app specially designed for professionals like writers, transcribers, research analysts, and journalists. It allows users to create documents of any length, edit and format them on the go and share them via email, Dropbox and other cloud storage services.
This speech-to-text tool works on Natural Language Processing and Machine Learning principles which means users can gradually train the tool to identify their voice for advanced vocabulary and changing tones. The program has gained popularity for a time now and offers 99% accuracy in dictation.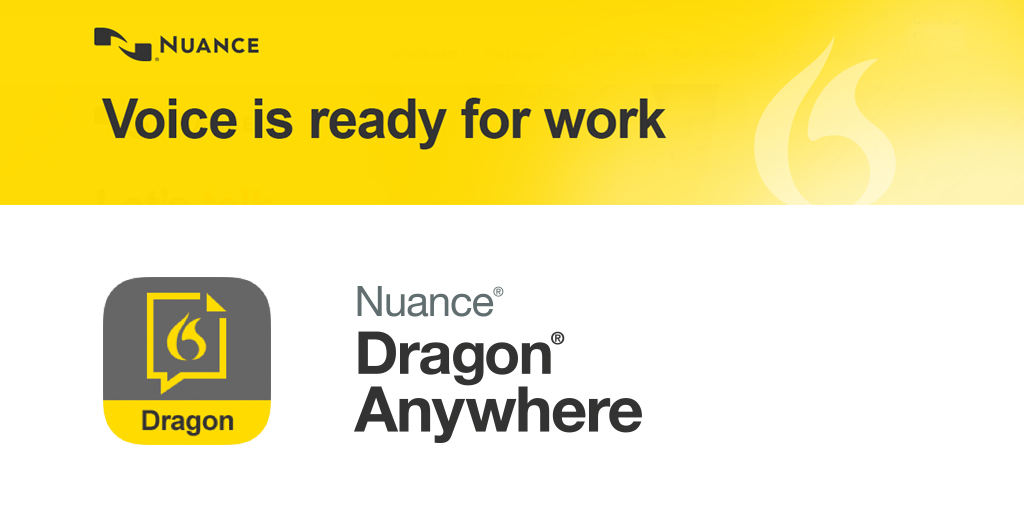 Available for Android and iOS smartphones, Dragon Anywhere offers a week's free trial, after which it costs $15 per month and $150 per year. You'll have to contact Nuance's customer support team for a quote if you want to buy a Dragon Anywhere package for a group.
Otter
Otter is a cloud-based speech to text software available for laptops and smartphones. It allows users to create documents, transcribe, edit and organize documents in real-time. It can be easily integrated with cloud programs, organization software and video conferencing tools, e.g. Google Meet, Cisco Webex, Microsoft Teams and Dropbox.
The program uses artificial intelligence and machine learning. The major voice recognition functionality of Otter is established on Natural Language Processing and neural networks.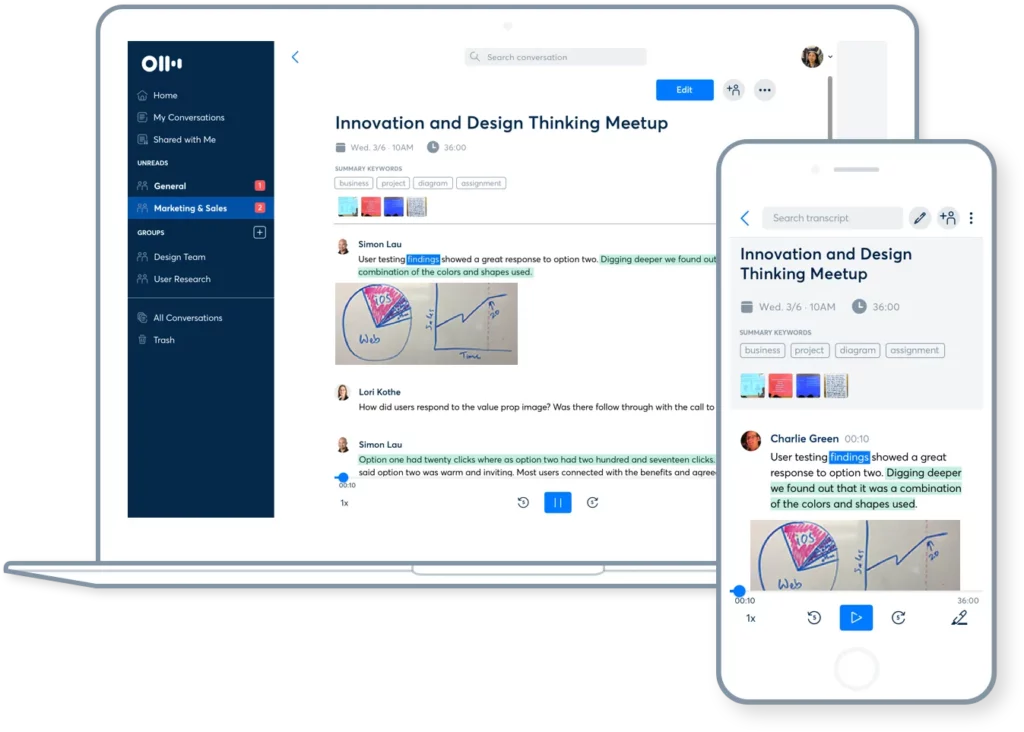 The best thing about Otter is that it's built for professional groups and teams. Different team members can simultaneously add to documents, and take notes simultaneously. This feature makes it a great tool for interviews, meetings, lectures, presentations and panel discussions.
Otter has a free version with basic features. Other packages include Pro, Business, and Enterprise starting from $8.33 USD per month.
Read More: 5 Keys for Writing SEO-Based Content
Verbit
Verbit is a speech to text software for diverse industries including court agencies, educational institutes and media houses. The tool works on principles of Artificial Intelligence and Machine Learning and utilizes a mix of neural networks for live transcription and captioning.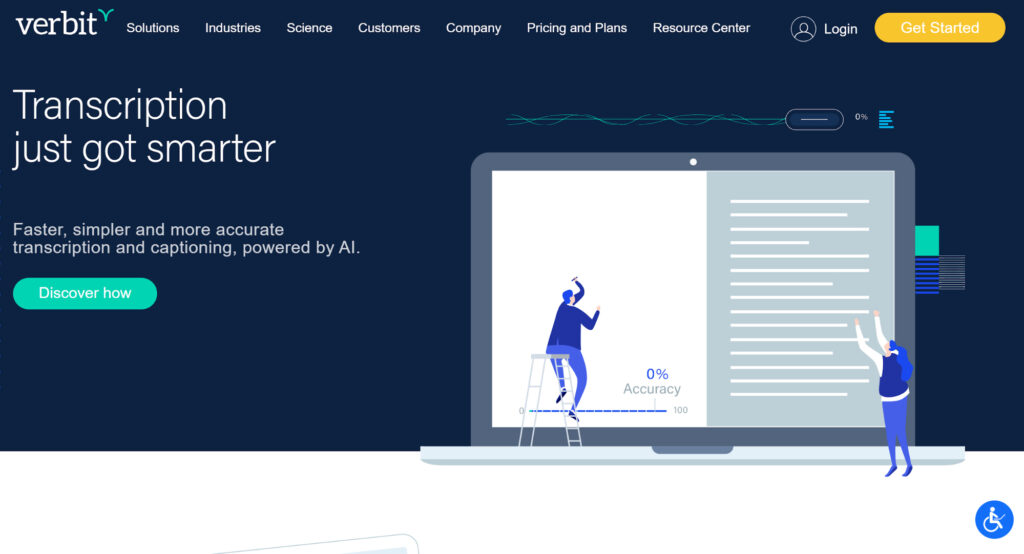 Like other audio to text services, Verbit too can be integrated with word processing tools, cloud storage, and file-sharing platforms. An additional feature with Verbit is the 'human editor' option that comes with its advanced-level packages.
Verbit has different packages for different industries and users interested in buying a plan need to request a custom quote via their sales team.
Speechmatics
Speechmatics is another high-accuracy, ai-driven speech-to-text software that works with over 30 international languages. The tool allows users to dictate and transcribe from audios in real-time or deploy the program to transcribe from pre-recorded audios.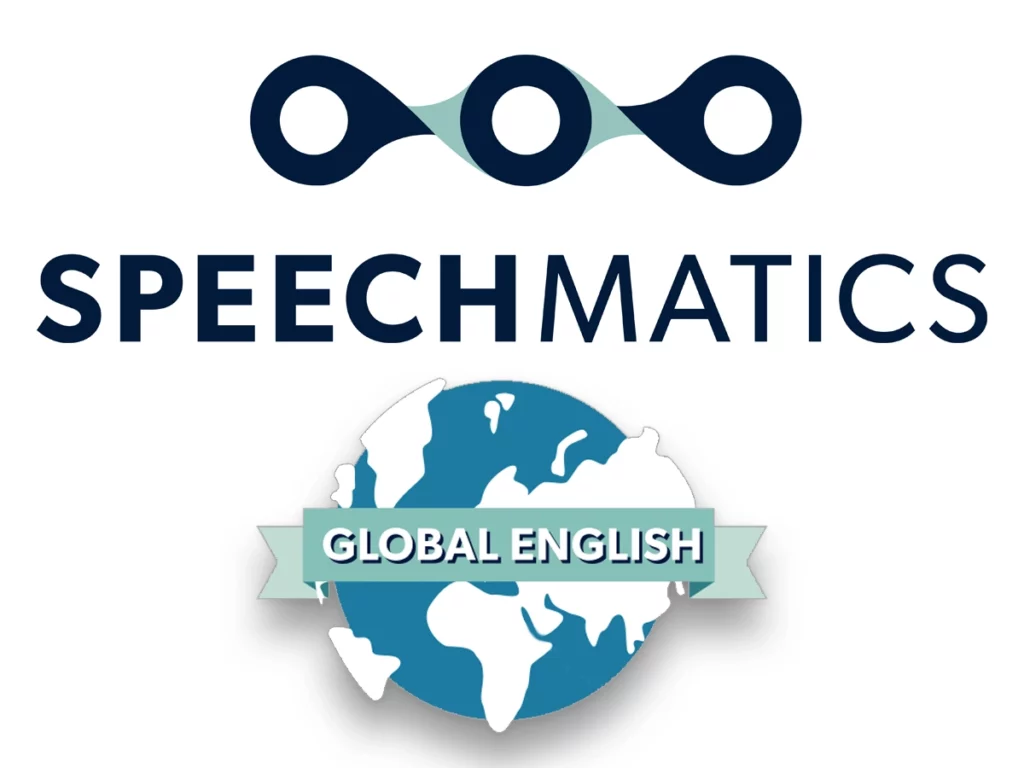 This tool is ideal for transcriptionists, translators and interpreters because of the multilingual facility and the processing of tones, pauses and long breaks for punctuation marks. Speechmatic's database currently has 2.5 billion words and comes with a feature to add custom context-based words to the dictionary.
Speechmatics follows a volume-based pricing model. The free version allows 600 minutes of audio transcription. Users interested in the premium features need to contact the sales team for a custom quote.
Braina
Braina is a speech recognition software for PC and Android users. It's not only a note-taking app but a digital assistant that can perform basic tasks on devices like setting alarms, performing calculations and searching for files in local storage.
It supports around 120 languages and can process different accents simultaneously. Users can import audio files from website URLs, local and cloud storage platforms. Its neural networks are trained enough to distinguish linguistic components from environmental noise and clutter.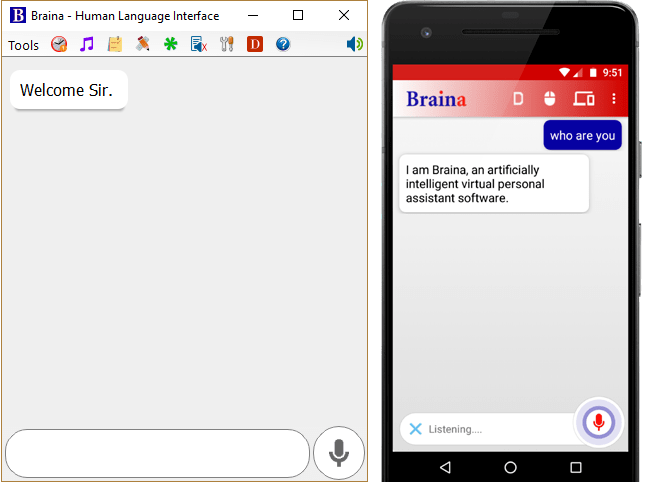 Braina comes in 3 different pricing packages. The first one is Braina Lite which is free to use and limited in functionality. Braina Pro has advanced functionality and costs $59/year. The third package is Braina Lifetime which costs a one-time $169.
Transcribe – Speech to Text
Transcribe Speech to Text is a note-taking and captioning app for iOS users. The tool can automatically transcribe real-time and recorded speech.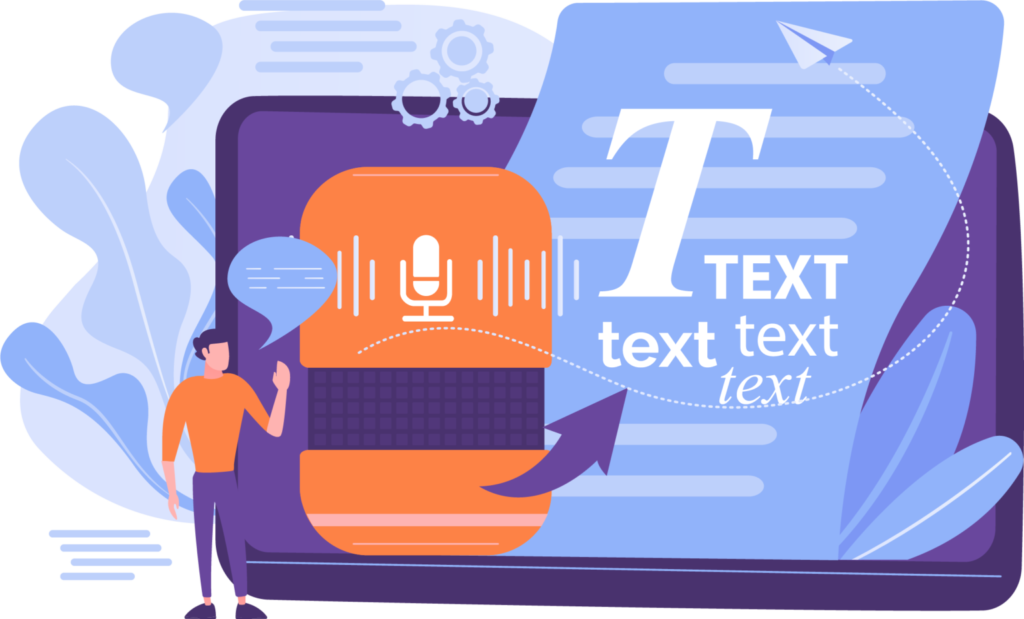 Transcribe works pretty much like Brains, supports around 80 languages, and allows users to export the transcribed memos in word processors. The app is free to download on the App store and offers in-app purchases, which makes it pricey as compared to other audio to text programs.
Google Assistant
Google Assistant is a personal voice assistant that works on natural language processers – a subset of machine learning neural networks. While it creates convenience for personal uses, it can make employees note-taking and voice-related tasks in professional life way streamlined than most other mobile applications.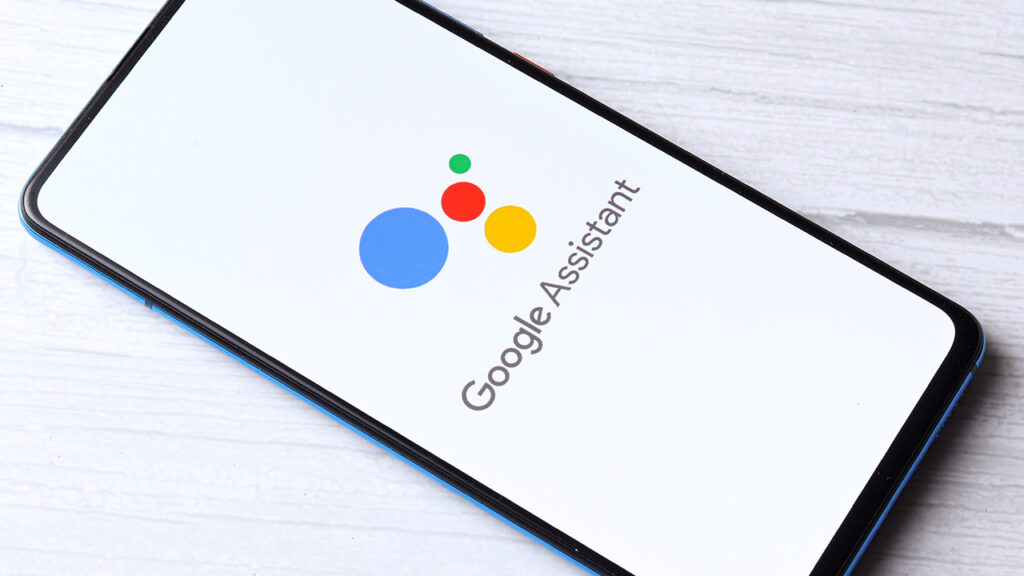 Despite being a flagship Google product, the app is available for iOS users as well. It helps with typing emails, setting meeting alarms and reminders, controlling smart office devices, and creating custom IFTTT (If this, then that) commands.
The Business Potential of Speech To Text Apps
Speech recognition is basically an extended innovation of Artificial Intelligence and Machine Learning. The concept is now familiar is used extensively in mobile solutions, especially smart devices. Because of the simplicity of the concept and the utility of the solution for users, the apps are here to stay, become more advanced and earn a solid revenue stream.
The monetization models of these apps are very clear.
There are free apps that earn through sponsored advertisements and place an upper cap, that requires users to pay for an upgrade.
Then there are premium apps for individuals. They have packages costing an average $15 per month. While most of these applications don't have fixed quotes for teams, tech economists see such packages coming soon!
Wrapping Up
These tools are meant to simplify your professional life, make note-taking easier for you and your colleagues, help you with transcribing lengthy audios and exporting them into multiple formats.
While there are other speech-to-text apps available online for personal and professional use, the 7 covered here are dedicated to note-taking and dictation and are hand-picked in terms of price, functionality, and features.
Our favorite pick from the lot is Braina because of its free package, robust natural language recognition feature and support for a wide variety of languages.
Others you'll find online include voice-to-text packages from Microsoft, Amazon, and IBM that are either not so economic for business use or are dedicated to super-advanced projects like mobile app development. The market also has some free audio-to-text features but they either offer annoying ads, crash during use or are limited in terms of audio hours, word count or accuracy.