Software
30+ Best Accounting Software to Track Business's Finances 2023 [ Free & Paid ]
Admit it or not, until and unless you are a Philomath, there's less probability that you would love handling accounts. Be it managing monthly/yearly expenses or handling taxes, it is a known fact that several individuals find it a cumbersome job. 
And the drill doesn't end here! In case you make any minute mistake while bookkeeping or making an entry, you might end up losing a huge amount of money. Certain times, SMEs might get a knock on their door from the IRS, when accounting gets wrong. And, that's probably the last thing you want for your valuable business, right? 
In case you are someone who's looking for a way to manage this tedious task in the most effortless way possible, then you need good accounting software for your small/medium/large size enterprise. These dedicated tools will help you in managing and improving the entire financial management process in a couple of clicks. All thanks to the wide range of functionalities these accounting utilities offer.

You can also check what accounting software is for small businesses. 
We totally understand that every organization has different needs and requirements, but we're sure that every organization can benefit from the following Best Accounting Software, shared right below! 
So, without further ado, let's take a look at Top 30 Online & Offline Accounting Software that you can't afford to miss in 2023. 
List Of Accounting Software For Your Small/Medium/Large Business (2023)
We are comparing the top 5 accounting programs on the basis of their highlights, pricing models and ratings based on User-Experience. So, keep reading to find the most suitable options. 
Comparing The Top 5 Accounting Programs (2023 Edition)
Best Accounting Software (2023)
Why Should You Buy It?
Pricing Models
Overall Rating
QuickBooks

Intuitive dashboard.  

Hassle-free integration with third-party tools.  

Excellent support team. 

Multi-device compatibility. 

Simple = $25/Month  

Essentials = $50/Month 

Plus = $80/Month 

Advanced = $180/Month  

5/5

FreshBooks

Various Smart Reporting tools. 

Hassle-free integration with 100+ tools. 

Easy way to generate accurate invoices.

Multi-device compatibility. 

Lite = $7.50/Month

Plus = $12.50/Month

Premium = $25/Month 

Select plan is available at custom pricing

5/5

Sage Business Cloud Accounting 

Top-notch dashboard. 

Highly scalable to fulfill accounting needs. 

Remote access for easy collaboration. 

Android & iOS apps are supported. 

Sage accounting starts at $10/Month 

4.5/5 

Wave Accounting 

Ensures automatic payments. 

Handle more than 1 business account from a single dashboard. 

Complete overview to understand financial growth of the company. 

Personalize sales tax & income/expenses. 

Free accounting software 

4.5/5

FreeAgent 

Schedule invoices without any hiccups.  

Set up periodic payments. 

Supports sending automated reminders to the clients.

Upload photos to automatically record expenses. 

FreeAgent accounting starts at $24/Month

4.5/5
Reviewing The Best Online & Offline Accounting Software (2023): Features, Pros, Cons & More 
Here's what all the following Accounting Programs have to offer. We've also added the download link for your convenience. 
QuickBooks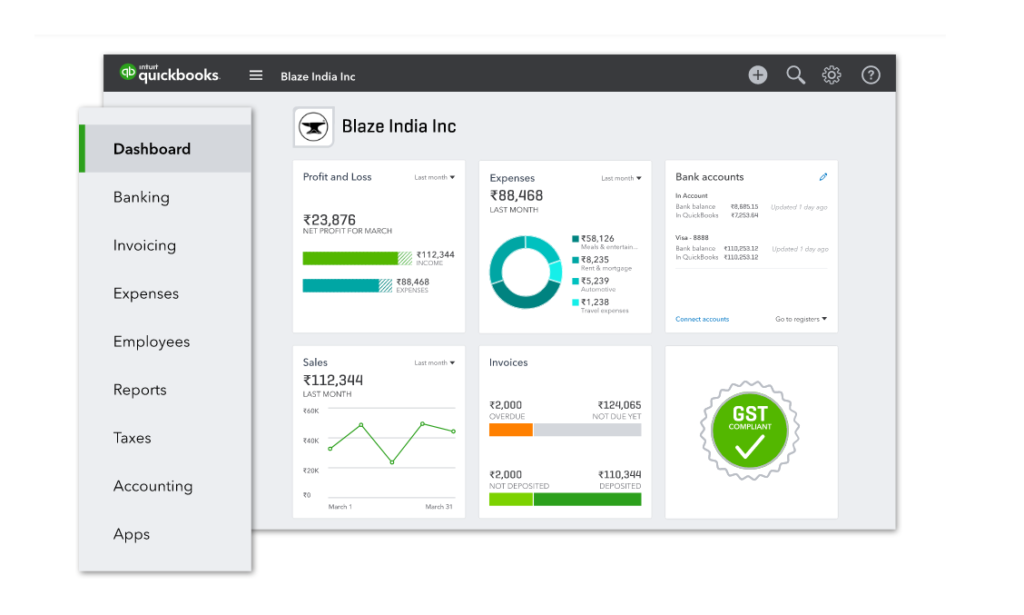 QuickBooks is an extremely popular accounting software, chosen by numerous SMEs, no matter what industry they operate in. The application is a bundle of plethora of features that streamlines both accounting and financial management tasks without any hiccups. It supports integration with tons of business applications to ease the overall tasks. 
MAJOR HIGHLIGHTS: QuickBooks
Provides a wide range of reporting tools to maintain Balance Sheet, P&L etc. 

Support for mobile applications, making it an effortless process to manage accounts right on your fingertips. 

No issues in syncing with useful business applications. 

Tools to manage daily transactions, billing & invoices, inventory & budgeting. 
PROS & CONS: QuickBooks
Here are the advantages and disadvantages of using QuickBooks Accounting Software: 
PROS: 
Provides easy-to-navigate experience for both PC & mobile users. 
Supports managing multiple accounts anytime, anywhere. 
Ensures accurate books, all thanks to the set of incredible features. 

Easily import and categorize daily transactions. 
CONS: 
Add-on features are quite expensive. 
FreshBooks 
FreshBooks brings a complete package of tools, ranging from invoicing to accounting. Currently, FreshBooks  is regarded as one of the Best Accounting Software and why not, since it offers an inescapable set of customization options needed while tracking and managing accounting books, be it online or offline. 
MAJOR HIGHLIGHTS: FreshBooks
One of the best offline accounting software, when it comes to managing cash flow. 

Stands out as an amazing option to manage a double-entry accounting system. 

Provides all the necessary options to tackle bookkeeping tasks. 

Variety of smart reporting tools are provided. 
PROS & CONS: FreshBooks
Here are the advantages and disadvantages of using FreshBooks Accounting Software: 
PROS: 
Integration with third-party applications is supported. 

Tons of options to generate accurate invoices. 

Easily access & manage accounting information anytime, anywhere. 

Provides an effortless way to organize  income & expenses of the businesses. 
CONS: 
The Lite version of the accounting software offers limited billing. 
Sage Business Cloud Accounting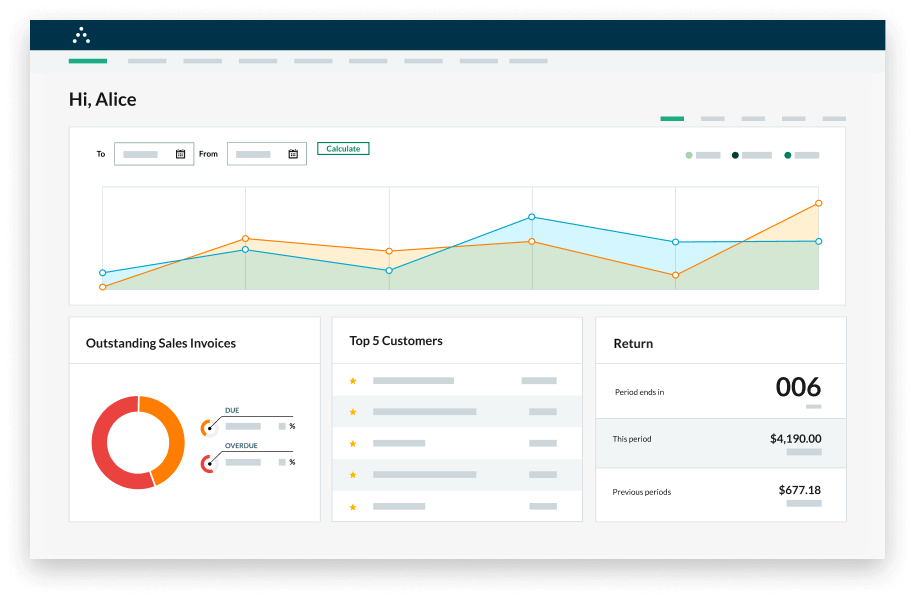 Sage Business Cloud Accounting is a top-notch solution that helps users to automate your invoicing and billing tasks without any hiccups. The application works brilliantly to seamlessly sync with your bank accounts and streamline all the financial operations. It is one of the best accounting software for SMEs, freelancers etc. 
MAJOR HIGHLIGHTS: Sage Accounting 
Essential tools for tracking & managing cash flow. 

Great dashboard to check the financial state of the business in real-time. 

Forecasting feature to project business cash flow. 

Ability to manage regular backups. 
PROS & CONS: Sage Accounting
Here are the advantages and disadvantages of using Sage Accounting Software: 
PROS: 
Powerful system to manage multiple business accounts. 

Offers an extensive range of accounting tools for accurate results. 

Provides an expert support team. 

Comes with powerful security mechanisms. 
CONS: 
Lacks third-party tools integration. 
Wave Accounting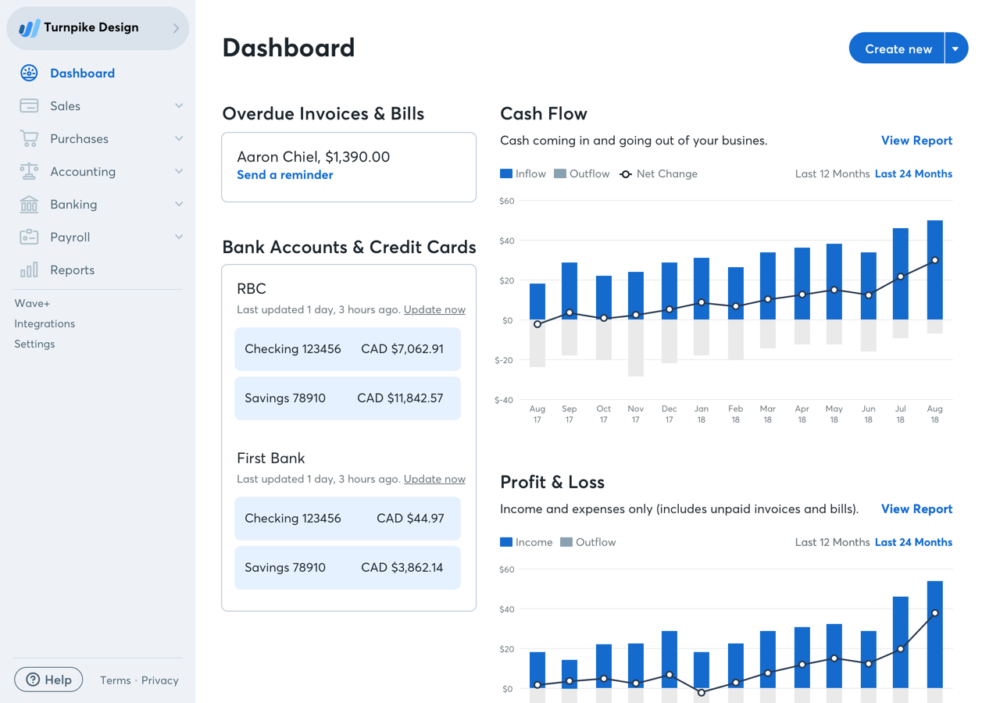 Wave Accounting is the best accounting software, known for seamlessly managing more than two business accounts from one place. The application is good for managing bulk transactions while performing bookkeeping. Unlike most of the accounting software, Wave helps in double-entry accounting and you can find unlimited options for customizing invoices. 
MAJOR HIGHLIGHTS: Wave Accounting 
Manage automatic & recurring payments.

Manage multiple books from different businesses via single account. 

Take a look at where your business stands financially. 

Tools to personalize sales tax & all the income/expenses. 
PROS & CONS: Wave Accounting
Here are the advantages and disadvantages of using Wave Accounting Software: 
PROS: 
Provides fully automated experience. 

Supports creating and sending professional invoices.

Provides a straightforward and secure way to manage accounting. 

Receive updates on your payments, invoices and payroll data. 
CONS: 
FreeAgent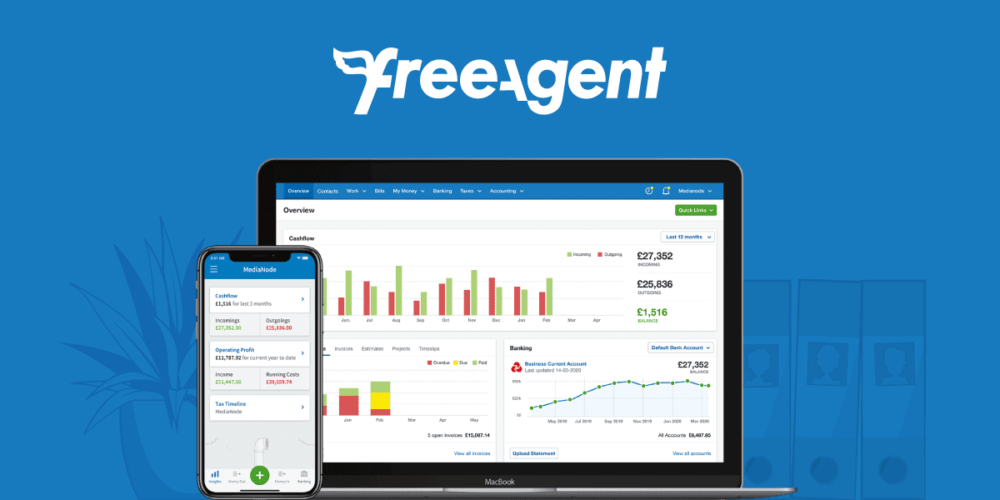 Next on our list of Top 30 Accounting Software includes FreeAgent. It stands out as an impeccable option for small & medium-sized businesses. It proffers all the essential accounting management tools needed for managing expenses, invoices, sales taxes and more to get everything streamlined. It even supports automatic imports of all your transactions, which is conducted every day. 
MAJOR HIGHLIGHTS: FreeAgent 
Provides a feature for scheduling invoices. 

Ability to set up periodic payments. 

Supports sending automated reminders to the clients. 

Record expenses by uploading receipts photos. 
PROS & CONS: FreeAgent 
Here are the advantages and disadvantages of using FreeAgent Accounting Software: 
PROS: 
Inbuilt stopwatch to manage employee working hours. 

Insightful dashboard. 

Helps in facilitating better financial decisions. 

Provides assistance to keep your books clean for tax time. 
CONS: 
Not a suitable accounting software for large-size businesses. 
So, these were our top 5 recommendations when it comes to choosing the Best Accounting Software in 2023. However, as promised, we'll be sharing 30 Tools for the category. So, if you are looking for more options, keep reading! 
Xero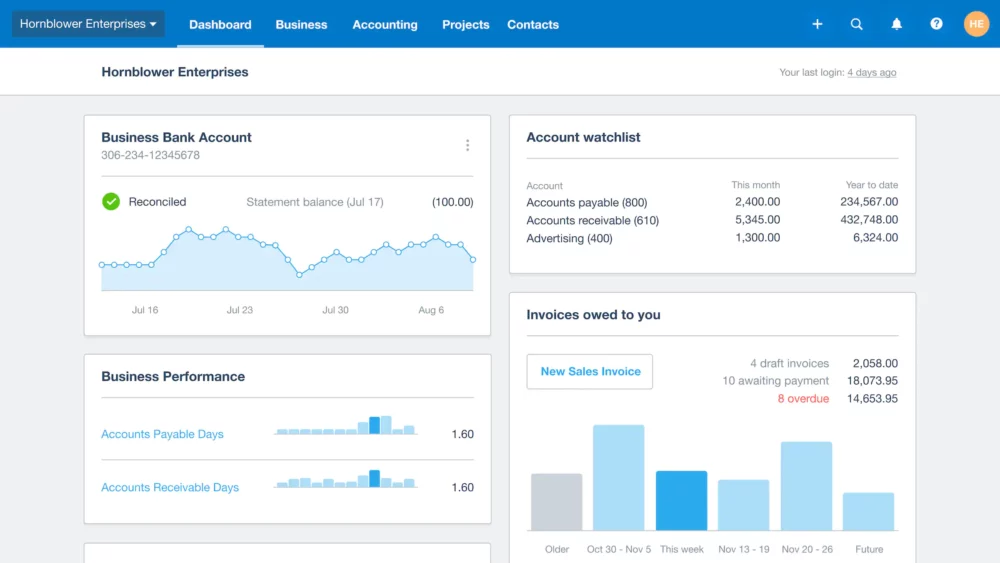 If you like the functionalities of QuickBooks & FreshBooks, then you can consider using Xero accounting tool without having any second doubts. It comes with the potential of both the tools and offers amazing user flexibility to maintain custom built reports, invoice creation, payroll management and more.  
Deskera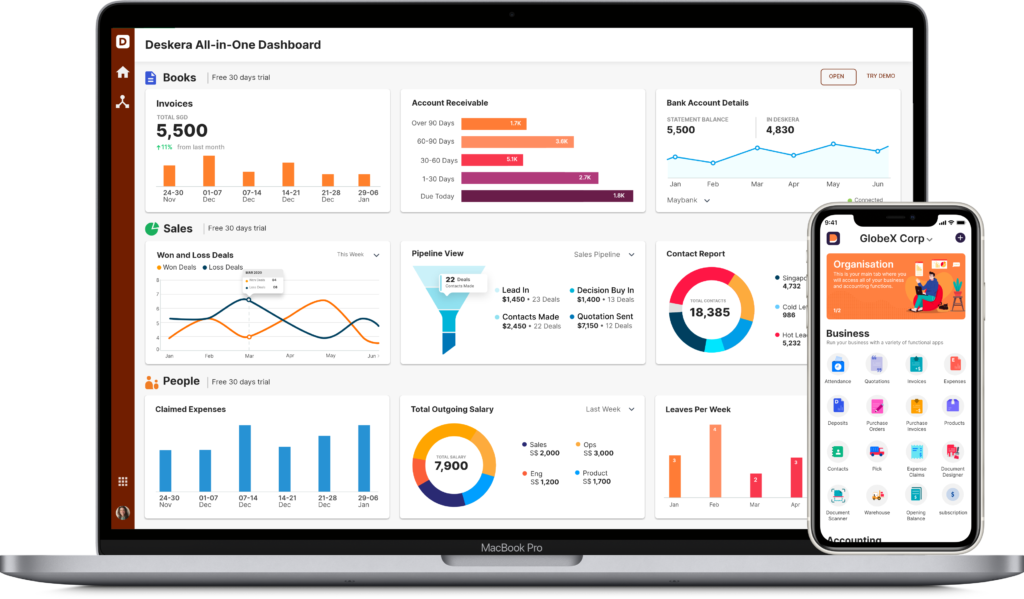 Deskera is a business software that gives you everything you need to run your business right out of the box. If you are looking for a tool that can perform all the tasks that an ERP can, without the burden of huge costs and failed ERP implementations, then Deskera is your answer. 
Deskera focuses on three core competencies: Books (accounting), CRM (sales), and People (HR) to take some load off the back of you. 
MAJOR HIGHLIGHTS: Deskera
Deskera makes it super simple to manage multiple businesses with the Books module.

All you need to do is catalog receipts, invoices, payments, and product sales, while Deskera takes care of compliance and reporting behind the scenes.

You can also create and send invoices in no time via your phone or laptop, using an included template from the app or customizing your own.

Convert your quotes into invoices with a single click, then auto-include Stripe payment links to get paid right away.

It provides integrated accounting, inventory, invoicing, faster bank connections, segmented marketing campaigns, payroll, and employee management in one package. 

All these can also run from its award-winning Mobile app.

The product replaces the need for separate accounting, inventory, payroll, and CRM software.
Pros
Convert estimates into invoices in a click

Import your data from Excel,or any other accounting software

Add your accountant for free

 Manage inventory: pick-pack-ship, dropshipping, backorders

Add custom data entry fields to build the reports you need

Get a real-time overview of cash flow, expenses, tax reports, and more

Connect to 10,000 banks worldwide.

Automate entries from your banks into Deskera with a rules engine.
Cons
It is mostly focused on small businesses and not on large enterprises
Zoho Books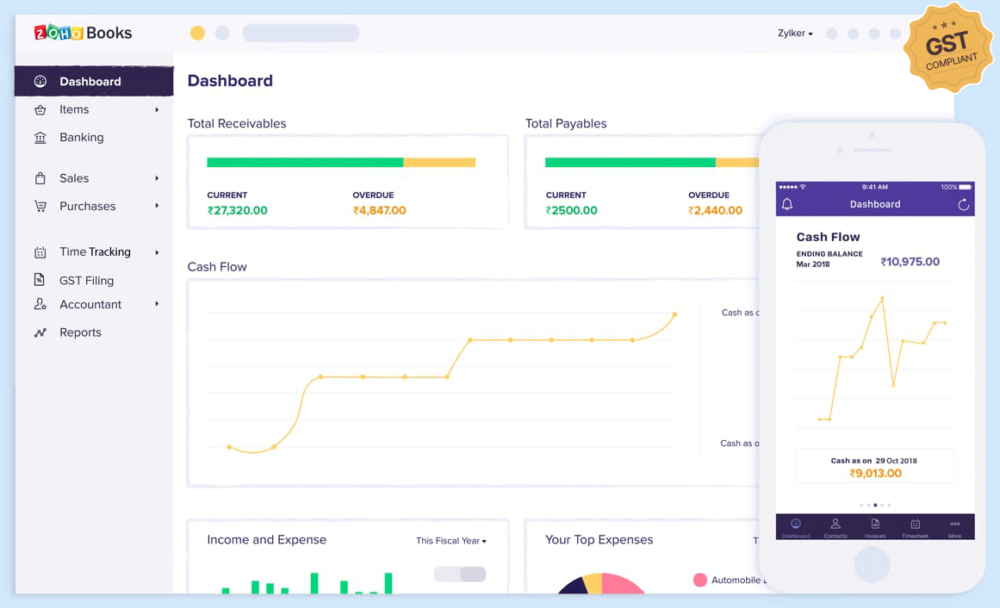 Zoho Books is another prominent name in the category of Best Accounting Software (2023). Previously, the company had focused on its CRM tool, but now it is targeting the accounting program to the Indian audience. It features all the necessary tools for managing inventory and invoices. 
Sunrise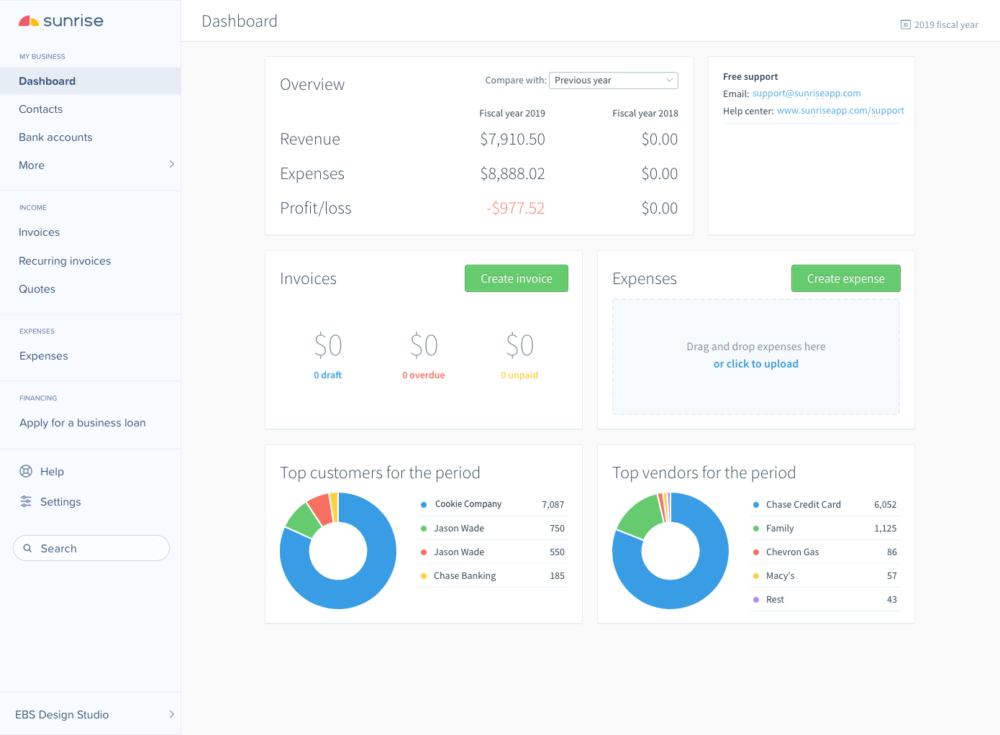 Sunrise is another competitive accounting software, known for its ease of use and extensive features set that makes it a good option for small businesses. It provides all the essential tools needed for tracking income, expenses & invoice customers. 
Bill.com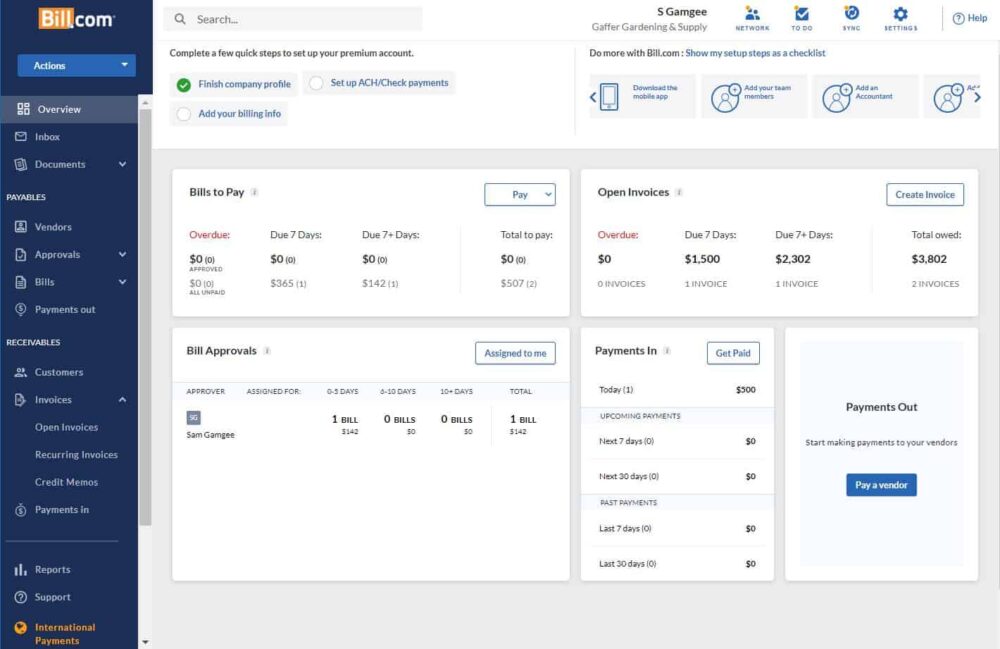 Known for its smart AP and AR automation capabilities to generate new bill payments, next on our list of Top 30 Accounting Software had to be Bill.com. The application holds the potential to easily detect clone invoices and makes it an effortless process to set up approval workflows & custom roles. 
Getyooz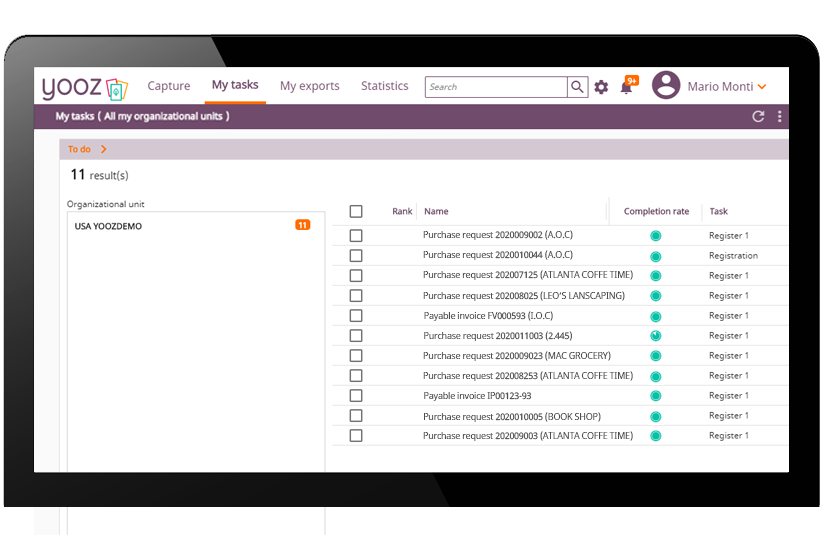 Getyooz is an accounts payable automation platform that combines technology with simplicity and affordability. The platform uses OCR to read all types of invoice and document formats, from emails to PDFs and automates invoice and payment processing. The purchase-to-payment process is a touchless, five-step journey to intelligent accounts payable automation Getyooz also features the Yooz Resource Center which is full of helpful information to guide users on their AP automation journey and answer any questions they may have about AP automation or the platform itself.
Pabbly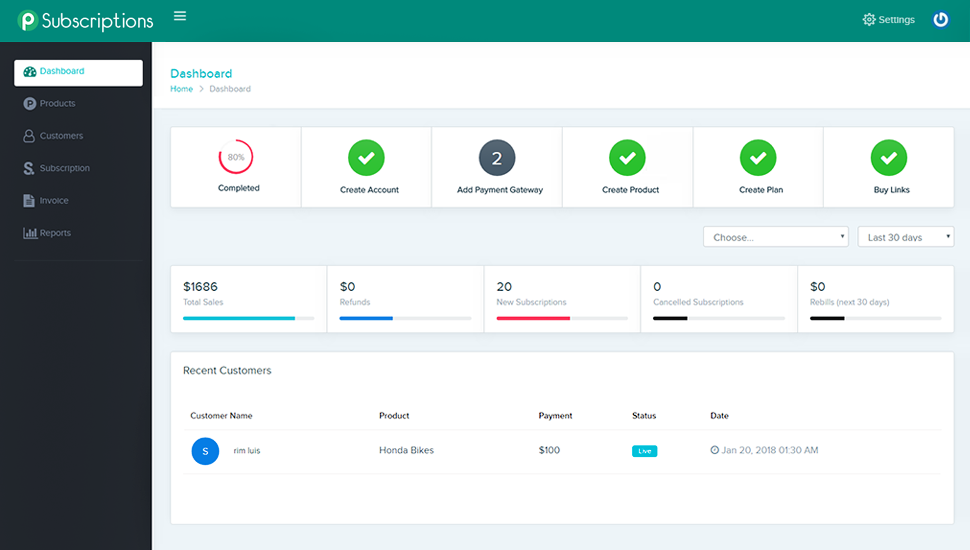 No list of top accounting software can be complete without mentioning Pabbly. It is an ultimate tool for basic accounting and expense tracking. You can easily find all the essential account management features for tracking and maintaining reports, invoices, workbook events & a lot more. 

OneUp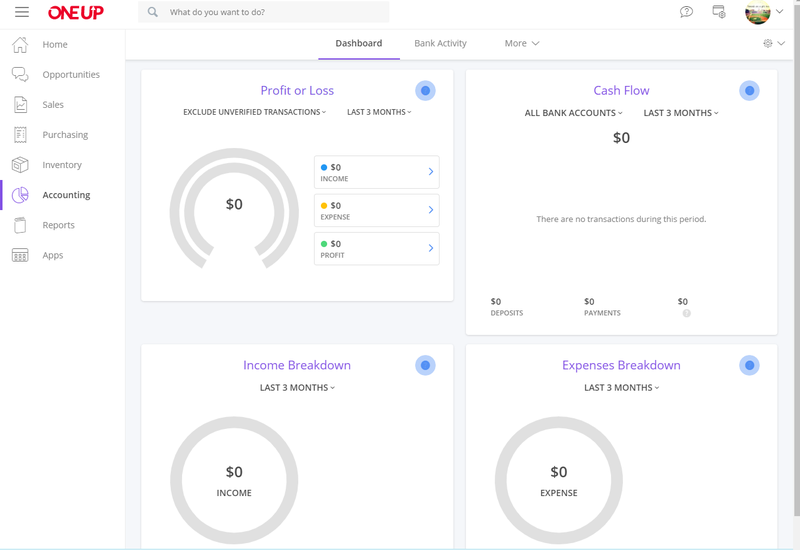 OneUp is an incredible accounting utility, packed with loads of features needed for bookkeeping, streamlining different bank accounts and bank reconciliation. You can totally rely on the tool for managing invoices, inventory and it even has all the capabilities of an ideal CRM tool. 
Synder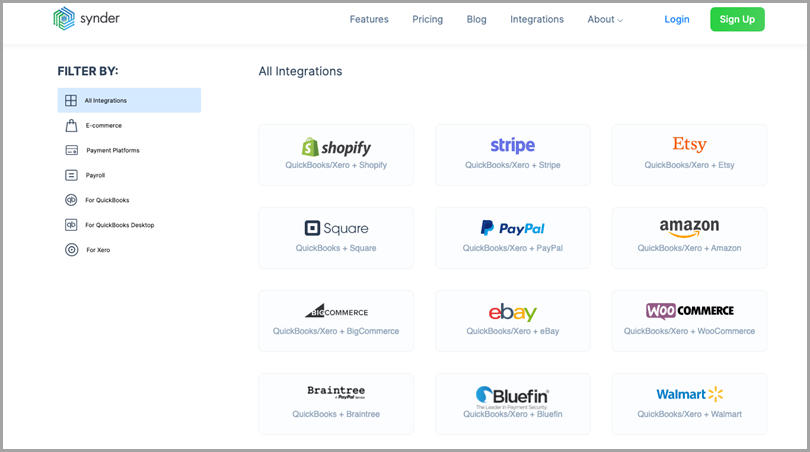 Synder is an all-in-one accounting software that you can choose in 2023 to effortlessly get started with tax-filing and reporting. The application comes with an easy-to-navigate  interface and helps in tracking inventory, transactions, discounts and more. 
AlignBooks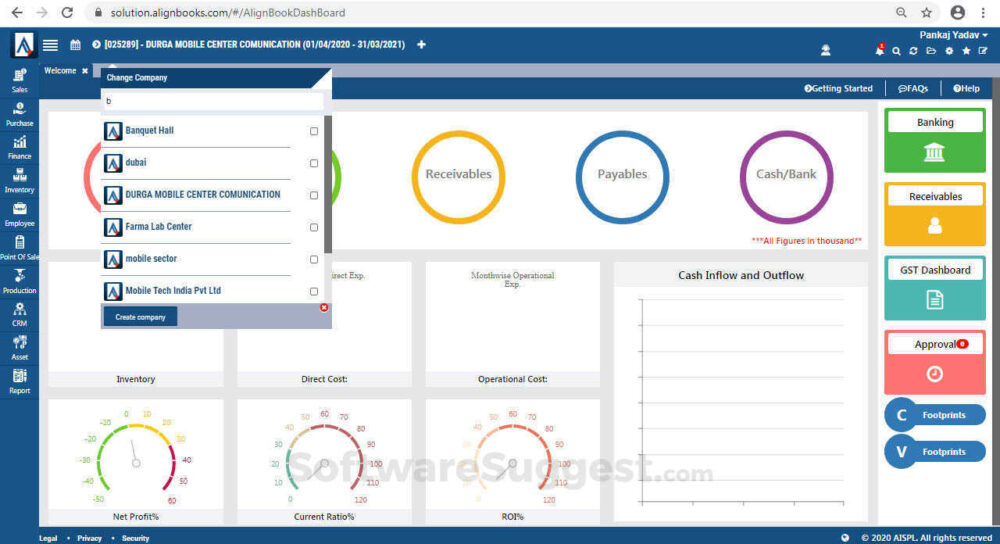 AlignBooks is a perfect accounting software for novice users. It comes with a simple UI and lets you handle your accounting and billing needs without any hiccups. You can certainly find all the robust functionalities for hassle-free reporting, inventory management, & get accurate MIS reports. 
Zar Money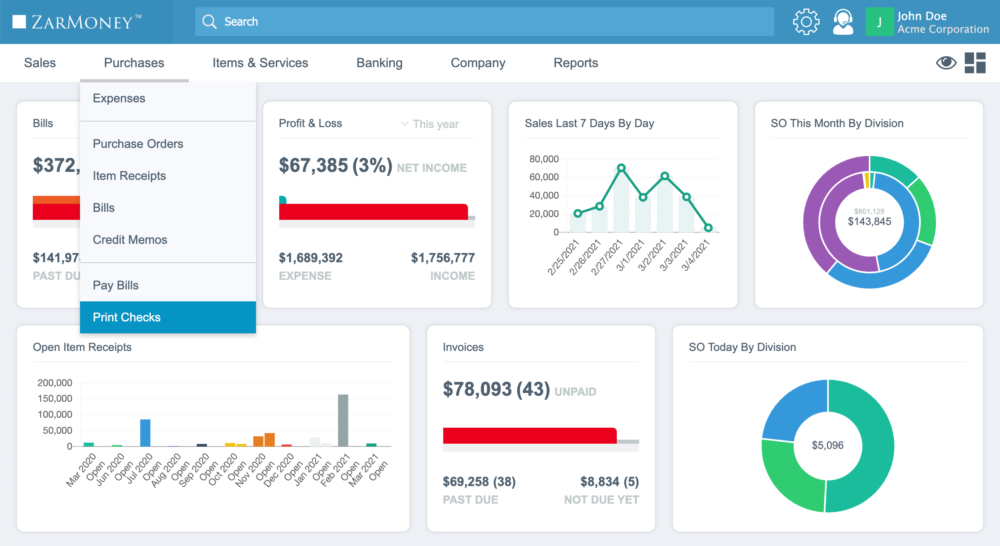 If you are looking for a robust cloud accounting solution, then look no further than Zar Money, as it stood as the suitable choice for both novice and pro users. It offers complete transparency when it comes to managing global inventory. It comes pre-loaded with tons of templates for maintaining invoices. 

myBooks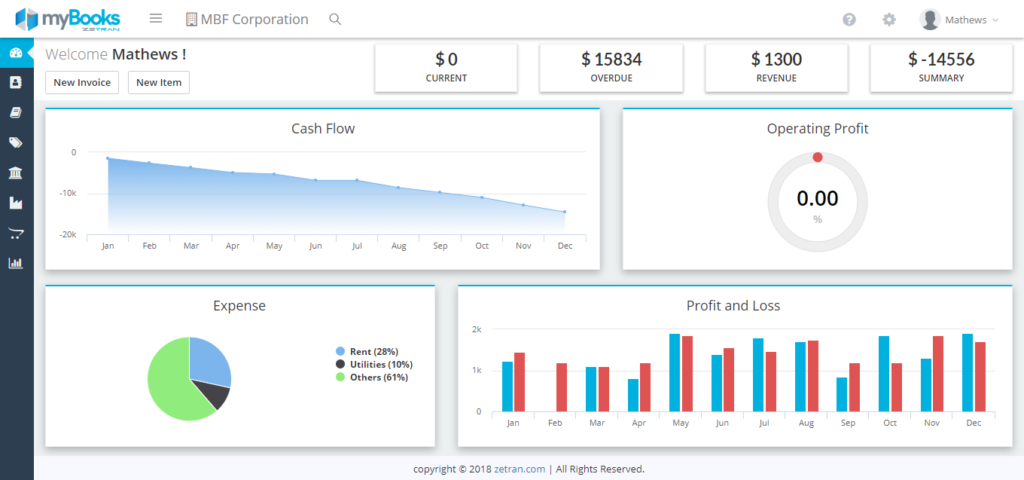 myBooks stood as the most affordable accounting software to choose in 2023. It helps users in syncing their bank accounts and make the entire task of importing transactions seamless. It even offers real-time updates to track your current financial status so that you can take reliable decisions. 
Accounting Seed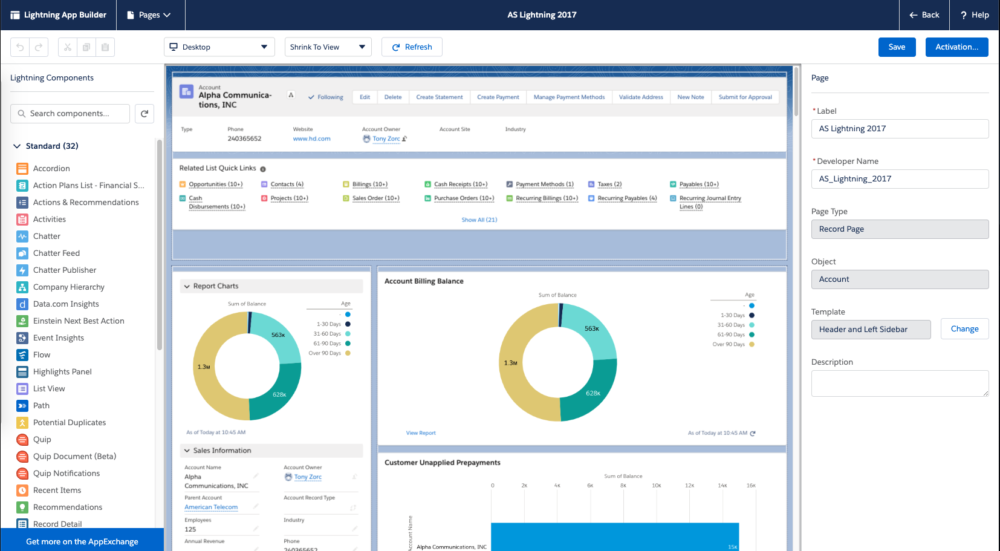 Using Accounting Seed, you can effortlessly turn the entire accounting process into a collaborative and flexible one. It provides all the essential tools needed for controlling and strategizing your finances. It even provides a system that works dedicatedly for enhancing your workflow. 
FlexFinancials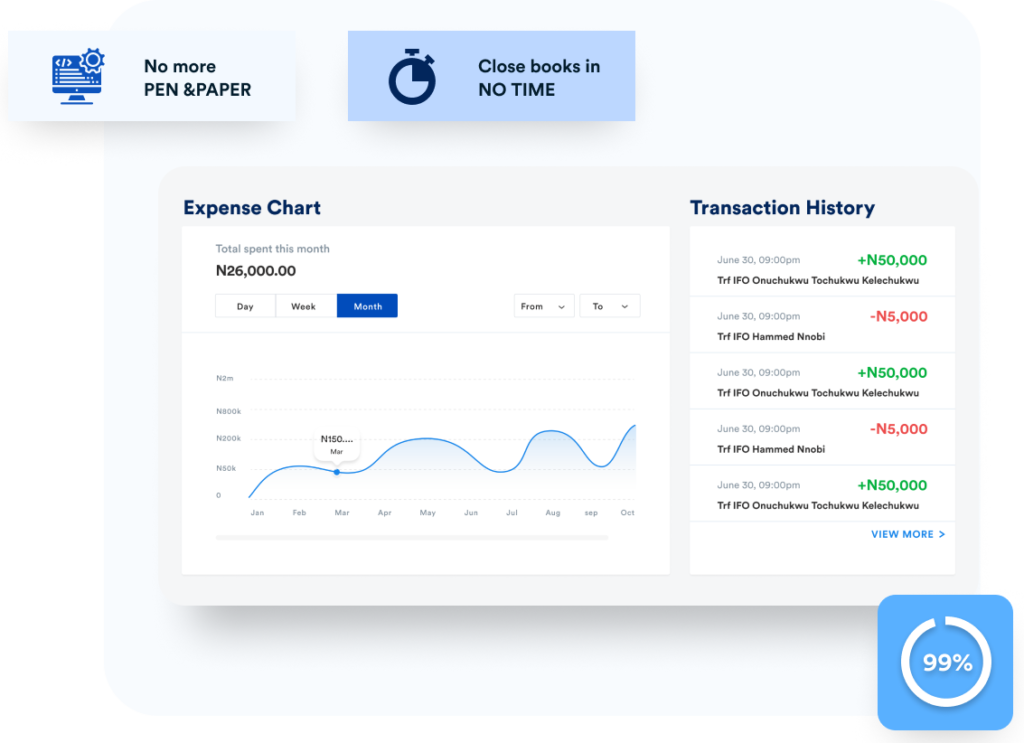 Now it has been around for a long time, and it fulfils all the requirements for effective bookkeeping without any hiccups. Now it has been around for a long time, and it fulfils all the requirements for effective bookkeeping solution without any hiccups. It provides a flexible accounting solution for automating your accounting tasks without compromising on efficacy at all. 
Profitbooks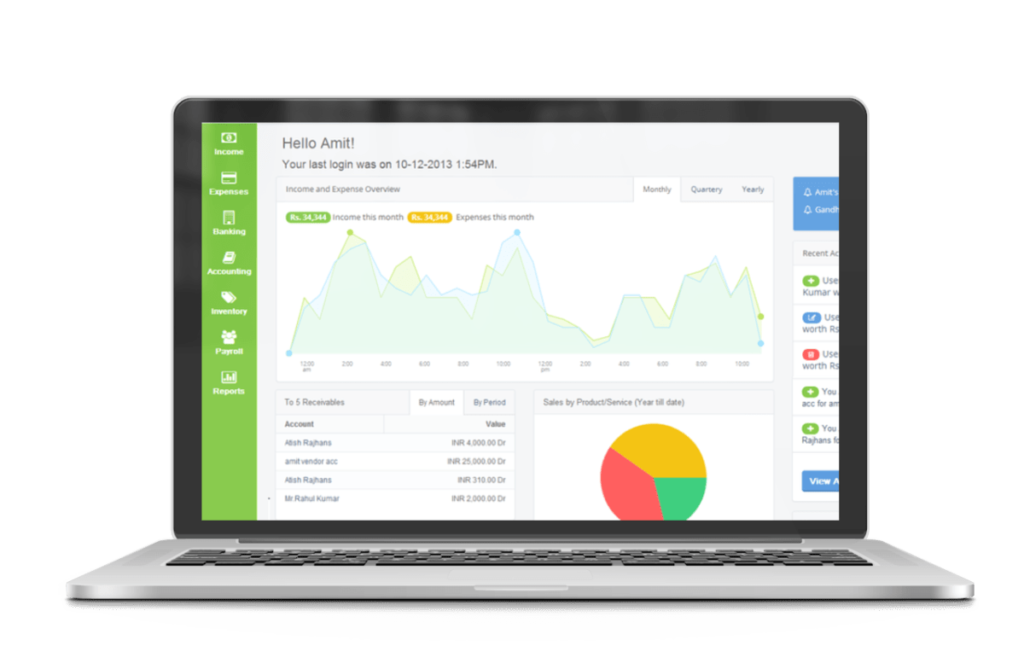 Here comes another effective cloud accounting solution, designed for small businesses. It helps users to create invoices, track expenses, manage inventory while saving your precious time and efforts in managing overall finances. 
AccountEdge Pro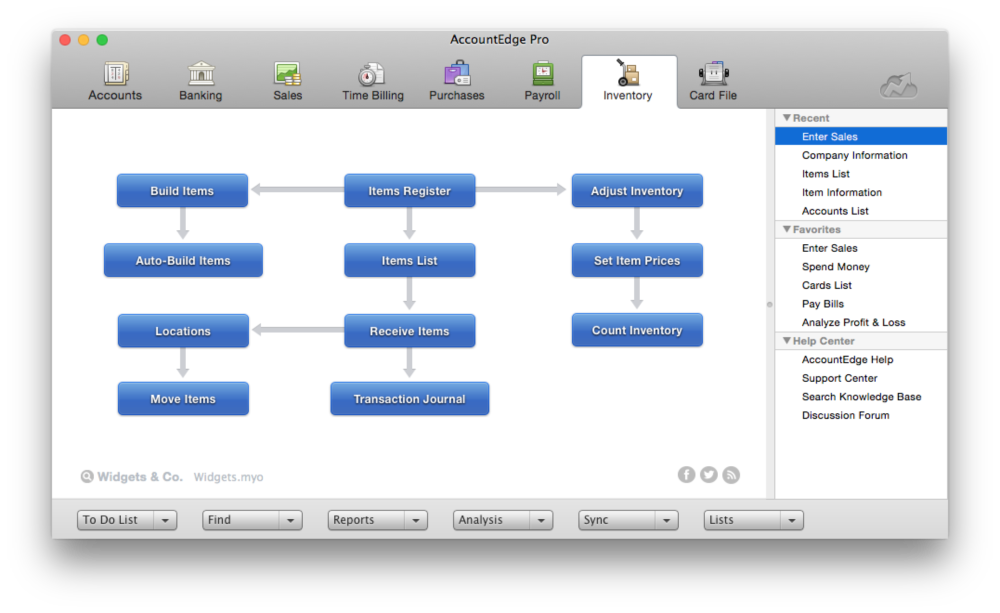 AccountEdge Pro is another desktop accounting software that has been in the market for over decades. It is known for its multi-device compatibility as it helps users to access the business finances on the go, right from your smartphone. It offers comprehensive accounting tools with full customization options. 
Melio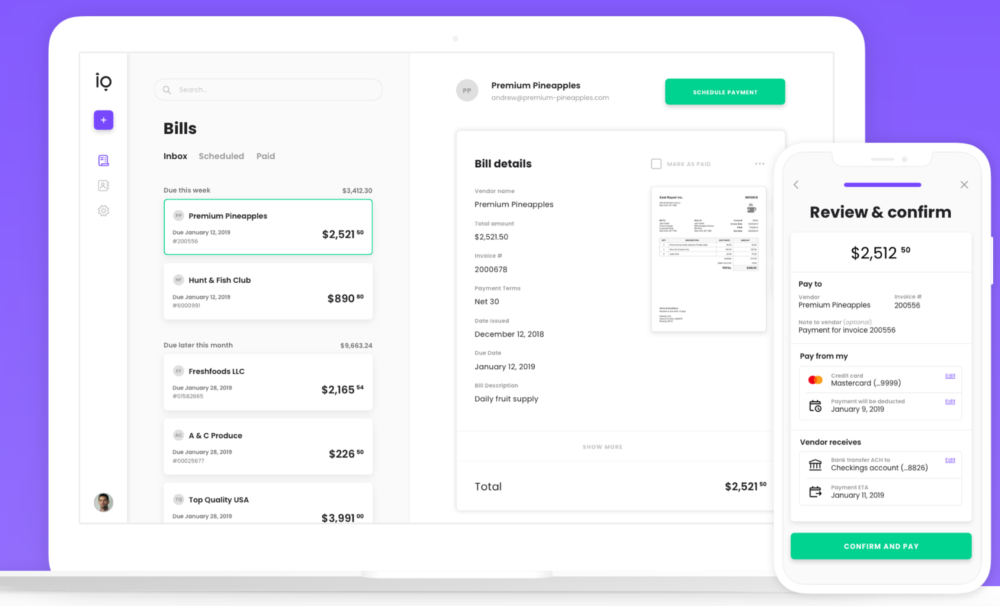 If you are looking for a way to effortlessly handle your accounts then Melio is the software you can consider using. Free from all the complexities, Melio offers the ability to send invoices, receive payments, manage bills and easily integrate with popular accounting software like QuickBooks. 
NetSuite ERP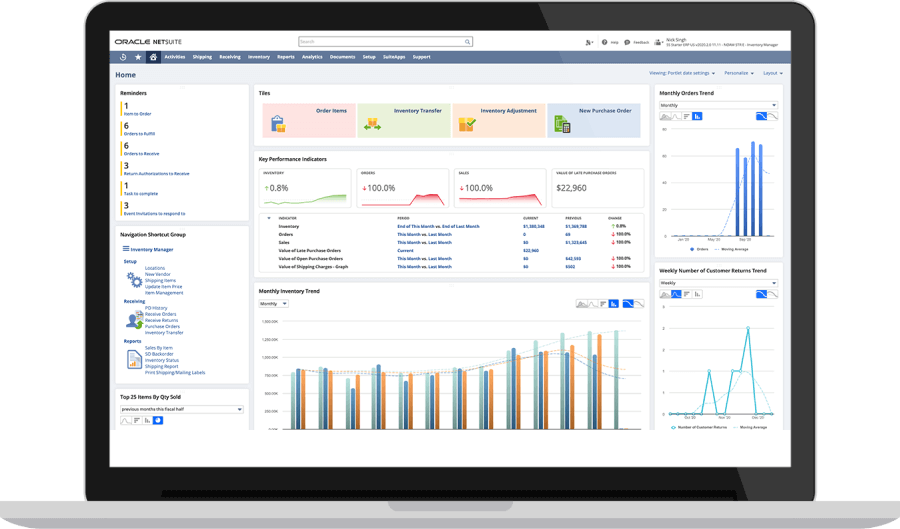 Designed and developed by Oracle, NetSuite is an ultimate choice for small business owners who want to get complete status of their business while automating different aspects of accounting. The tool supports all currencies and exchange rates, making it easy to automatically process sales and payments based on local laws. 
AvidXchange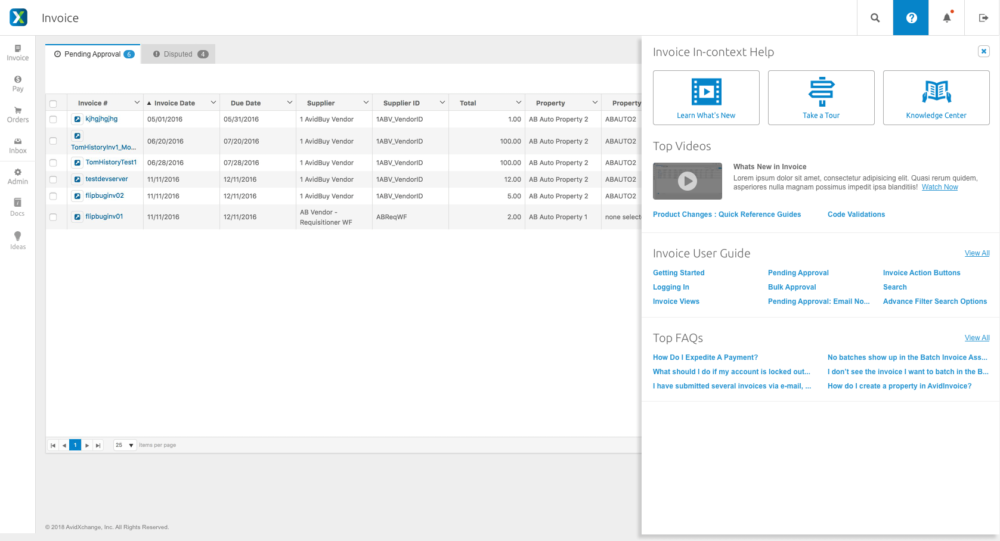 Here's a comprehensive invoice management and payment automation solution, designed for all types of businesses. The application is equipped with all the necessary features needed for paperless invoicing, tools to lower the cost of accounts payable processes and so on. 
Marg Accounting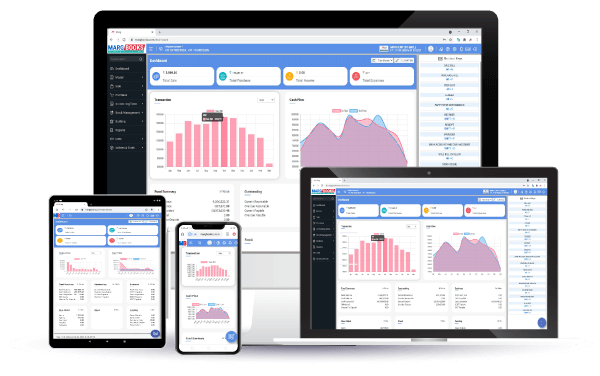 If we want to define what Marg Accounting is in three words, it would be a package of advanced invoicing, accounting & inventory features. The application comes with quality support with 800 dedicated support centres spread all over the country. 

HDPOS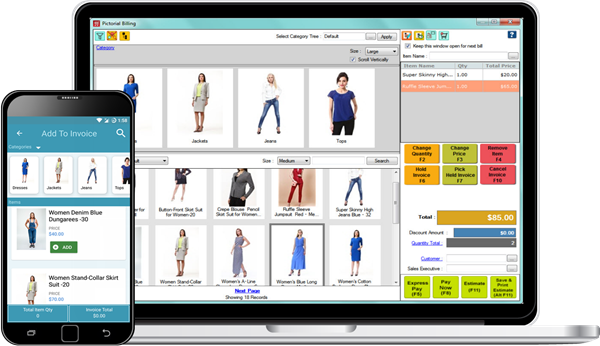 Users looking for an effortless accounting solution, need to try HDPOS. The application can be set up in less than five minutes and features all billing and accounting needs of your business. Not only this, it even provides a dedicated multiple cash register needed for a smooth accounting process. 
Accodone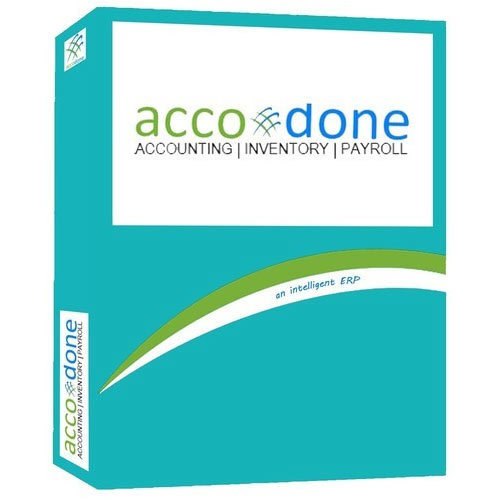 Accodone is positioned as one of the leading ERP in the industry. The application focuses on providing effective solutions for managing inventory, payroll and accounting. It comes with an easy-to-use interface and makes the day-to-day activities of businesses really simple and easy.
Sighted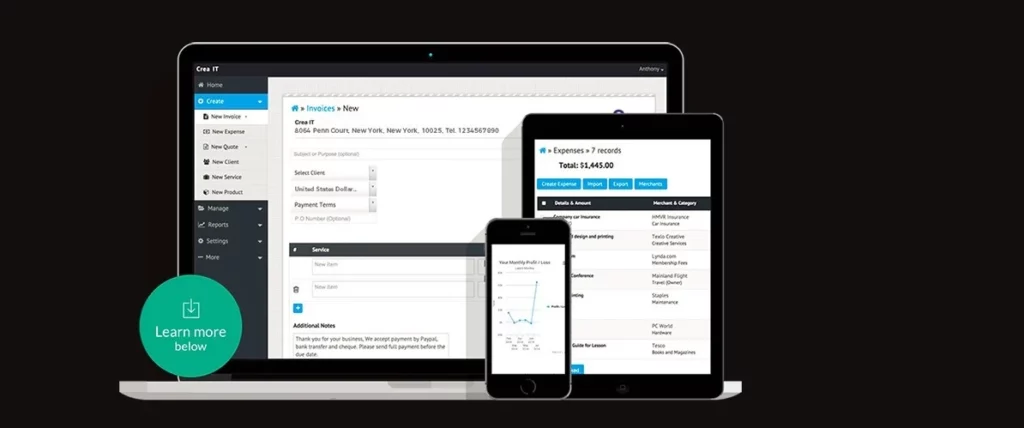 Sighted arrives as an excellent online invoice software that offers an impressive range of customized templates for managing invoice, receipts and more. It enables real-time access to financial information and helps in managing client records from a single dashboard. 
ART by SkyStem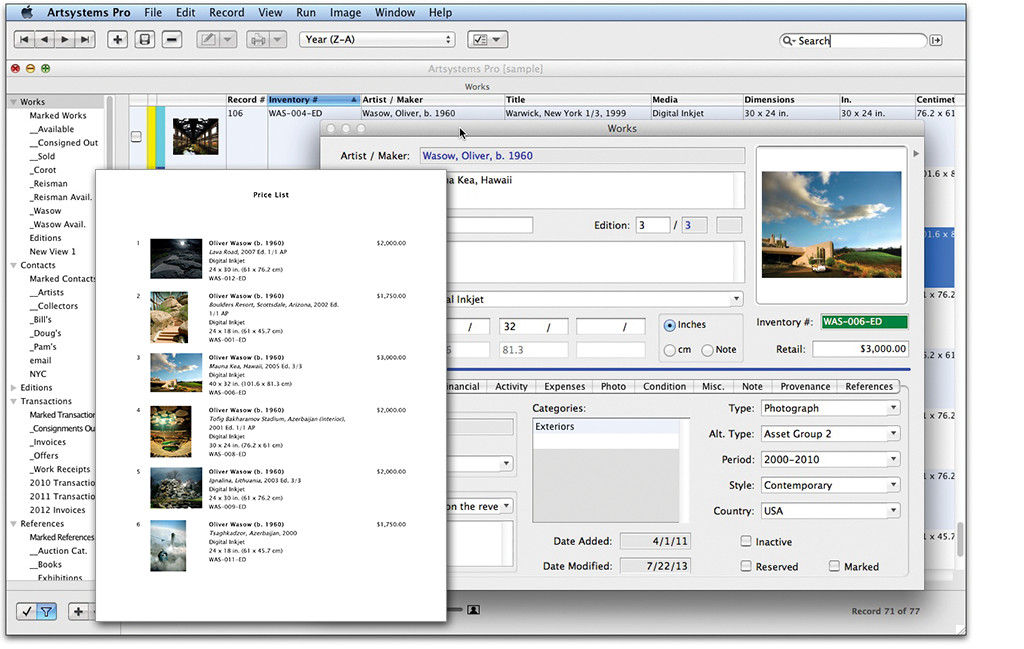 ART by SkyStem is a fully-equipped accounting solution that provides meaningful insights for your balance sheet and managing overall progress. Its accounting system certainly meets all the necessities required for bookkeeping and it provides an organized way to handle the hectic month-end closing process as well.  
MProfit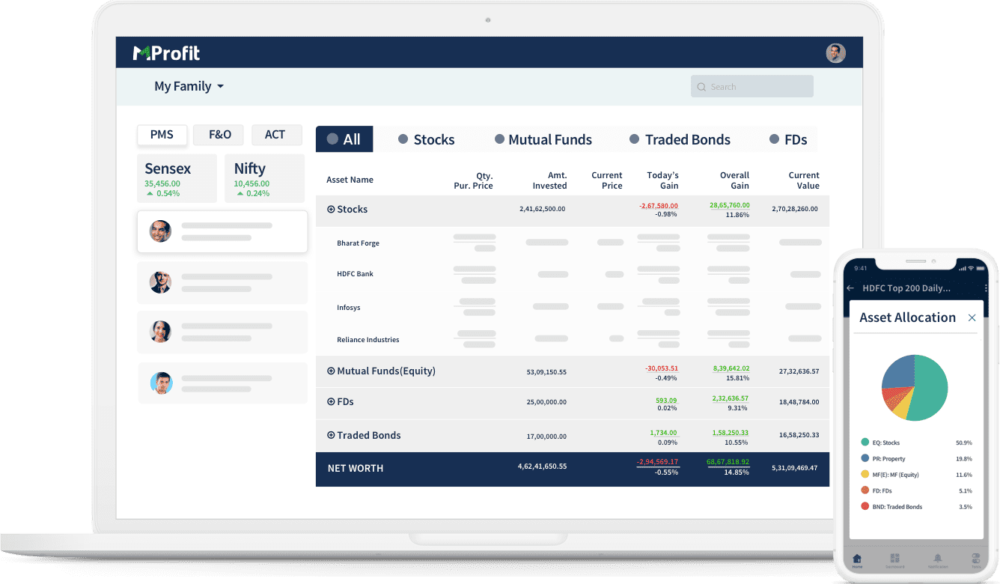 MProfit is an impeccable option when it comes to choosing the best portfolio management and accounting software. It is a reliable choice for several investors, traders, advisors, corporates and so on. It lets you track your investments across a large number of asset classes and helps you stay on top of your finances. 
Reach Accountant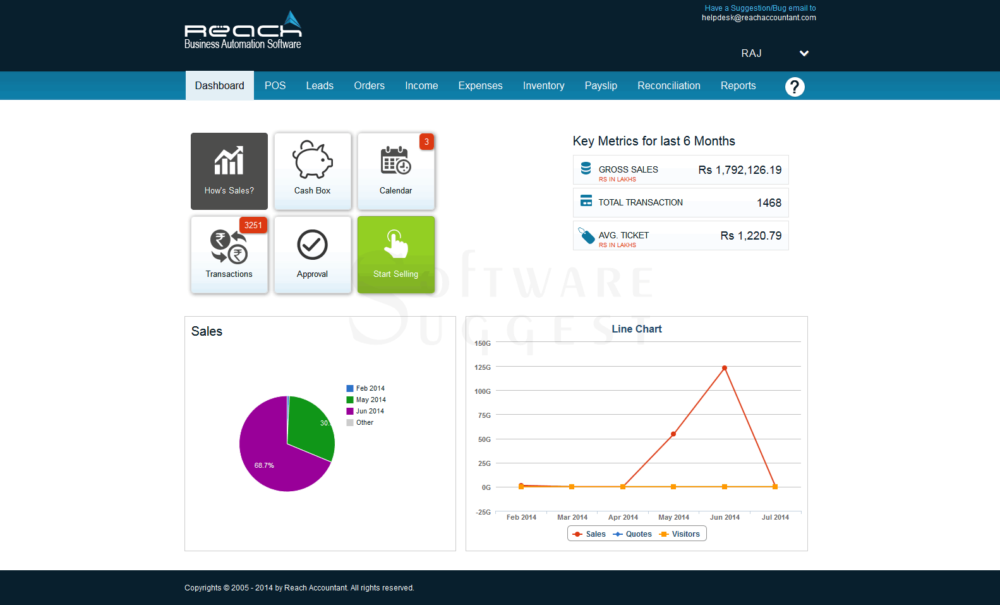 It's a top-notch cloud-based accounting solution aimed at catering SMBs. It comes packed with tons of modules to manage accounting, POS and CRM. You can totally rely on the software when it comes to tracking and maintaining all the accounting and billing-related business operations. 
Book Keeper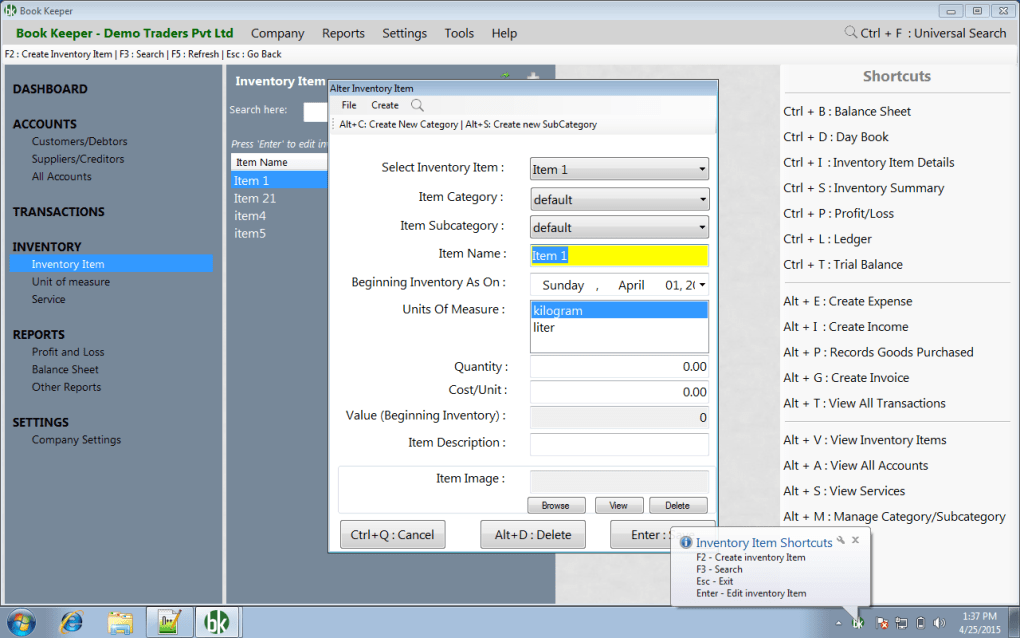 Last but not the least in consideration, Book Keeper stands out as one of the most simplified accounting software. The application can be easily operated on Windows, Android and iOS smartphones. It comes as a flexible option for managing inventory, invoices, expenses, generating receipts, reports & ledgers. 
So, which is that ONE tool that you can rely on to meet your accounting needs? Which accounting software will certainly allow you to save time and be more efficient? Drop down your choice in the comments section below! 
Choose the One and Automate Your Bookkeeping
Every hour you spend on accounting, bookkeeping, and tax-related tasks is an hour you are not making money.  To build your business and make profits, you will have to automate these processes as much as possible. choose the best accounting software and build an automated workflow that handles all the bookkeeping tasks smoothly.