Software
Best 5 Analytics Software To Optimize Your Website
The accelerated life and the pandemic have certainly contributed to the flourishing of online sales. Plenty of websites was created between 2020 and 2021, which also created a need for some of the analytics software associated with the websites.
Web analytics is in its heyday today and this trend is likely to be visible for a long time to come, as these tools and dedicated software development team are essential if you want to run a successful webpage.
However, how these software contribute to the optimization of your webpage? What is website optimization at all?
You can read about analytics software and optimization of websites in the following, let's get started.
Website optimization
Website optimization is a very complex process that requires an ongoing job. You need to do analysis at regular intervals to always have the most perfect site.
The process of examining your website's UX, accessibility, search ranking, and making modifications to enhance traffic or conversion rate is known as webpage optimization.
As you can see, there are a lot of things you need to pay attention to, that is why we said it is a very complex process. Now you are sure to wonder how you could do all this effectively?
Don't worry, that's why some software and tools are available. These solutions are suitable for analyzing the user experience of your webshop, monitoring your conversion rate, or examining SEO parameters.
There are tools that can comprehensively analyze these indicators. However, we recommend that you avoid these complex analytics software.
Why? Because they do not provide accurate data. Many times they do the analysis only superficially and that is why you can't get on the right track.
We recommend that you stick to specialized tools that only examine a specific parameter. Examples of such tools are:
Heatmaps

Session replay

Page speed checker

Google Search Console

SEO tools
If you use these tools you will definitely not escape your attention and your website will perform well. Let's see the software one by one.
Here's the list of 5 most popular Analytics Software To Optimize Your Website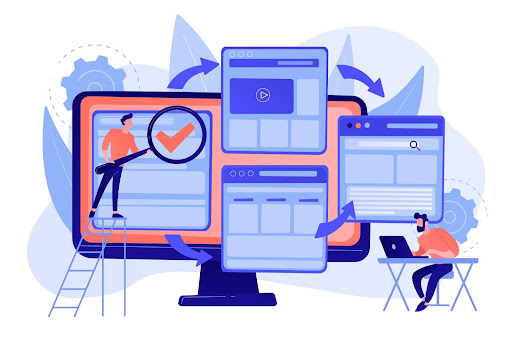 Heatmaps
Heatmaps are very useful tools to check your website UX, each part of your landing page or different subpages, and your visitor's behavior.
Website heatmaps use colors on a range of red to blue to depict the most popular and least popular components of a webpage. Red colors indicate frequently visited areas of your webpage, and bluish colors indicate less popular places.
Heatmaps assist uncover trends and optimizing for future engagement by aggregating user activity and providing an instant knowledge of how users engage with a particular subpage.
They let you see what CTAs are working effectively on your website, what visitors are doing on each subpage, and how long your webshop e is scrolling, for example.
Sounds good right?
We can distinguish several versions of heatmaps:
Scroll heatmaps

Click heatmaps

Segment heatmaps
You can use each of the mentioned devices for different goals and these provide different data too. Let's check these step by step.
Scroll heatmap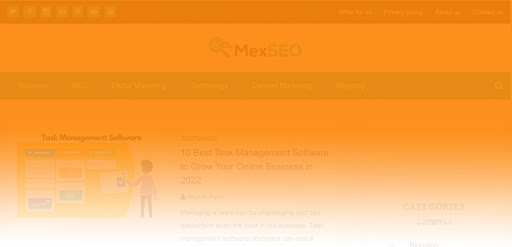 A scroll heatmap is a form of website heatmaps that shows how far down page viewers have scrolled. It uses colors to represent the most and least seen portions of your content or webshop.
You can use scroll heatmaps to gather information about your whole website even it is available on desktop or mobile.
Scroll heatmap helps you figure out where you're losing people's interest or where you should concentrate visitor interaction. Scroll heatmaps collect data on how users scroll around your site rapidly, allowing you to identify UX improvements and boost conversion rate.
Click heatmap
Click heatmaps to show where users click. It enables online business owners to track user involvement across a website, such as clicks on buttons, links, photos, which allows them to improve their pages and CTAs for higher conversion.
Segment heatmap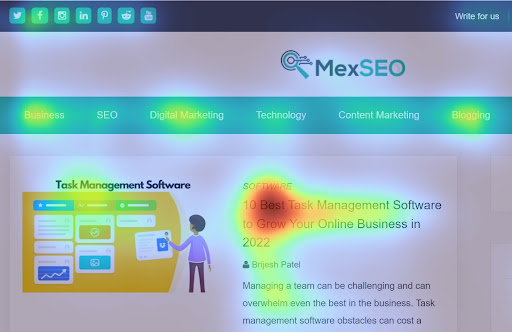 With the assistance of segment heatmaps, you can figure out where the bulk of your traffic comes from. With this in mind, if you're having trouble keeping track of your purchases, you can utilize this data to help you.
All you have to do is look at the most popular resources and implement a comprehensive marketing strategy on these channels. If you notice that social networking interfaces drive the majority of your traffic, you may need to create more posts and advertisements for example.
As you can see, heatmaps are very useful for website optimization. We recommend that you try all the tools listed and use them regularly.
Session replay
Session replay resembles heatmap is a type of analytics software that shows how visitors to your webshop interact with it.
It displays what visitors are watching, clicking, and how long they spend on each piece of information. As you can see, this information is crucial, especially if your goal is to improve your website's UX or structure.
However, the big advantage of this tool over heatmaps is that it allows you to view the behavior of each user one by one. This will give you much more useful information.
You can draw trends, find out what behavior is typical for each segment or which of your product is the most popular.
PageSpeed Insights
When you want to optimize your website, speed is key. Think about how long you wait for a website to load. That's not a lot of time, is it?
On average, we can say that the average internet user is willing to wait a maximum of 5-7 seconds for a website to load. If this does not happen then you have unfortunately lost a potential buyer which is the biggest mistake you can make.
To avoid this, regularly use website speed measurement tools. PageSpeed ​​Insights is the perfect tool for this.
The secret of the software is that it evaluates the speed of your webpage using a built-in metric. This indicator can be measured on a scale of 1 to 100. Let's see how you can interpret the data:
Low speed: 0-49

Medium speed: 50-89

Fast loading time: 90-100
Of course, you should always strive for speed, so you should achieve a 90-100 rating.
Another benefit of the software is that it scans the speed of your website on both mobile and desktop devices, so you can make a complex analysis.
Sounds good right?
Search Console
You have already optimized the structure and UX of your website using heatmaps, examined the behavior of your visitors using session replay, and also examined the speed of your website. 
You might think that was enough, but we have to get bitter, the process is not over yet.
What else is missing? Well, the good old keyword positions.
The SEO activity of any online business starts with keyword research as it is the basis of almost all SEO activity. Surely you also have important keywords on which to build this activity.
But how do you know where you are in the search results? How will you find out if your SEO activity is effective?
Here, too, the answer lies in a piece of software, the Google Search Console.
With this tool, you can check if your online company is ranked high in Google search results for a given keyword. You can use it to find out which keywords are worth paying more attention to and which ones are performing well.
In addition, you can find out from which sources your visitors came to your website. You can track your email traffic or even your traffic from social media.
Using it is key in the life of your website, as without it you won't know anything about your entire SEO activity. In addition, monitoring keyword positions is an essential step in website optimization. So you must have this analytics software in your list.
Semrush
You're already sure to figure out how to do so many tasks, but don't worry we've come up with the latest software that can help you optimize your website.
This tool is none other than Semrush which is a comprehensive online marketing analytics software. 
You can use it to measure the strength of your website, the number of backlinks, and keyword positions. It is very popular due that it analyzes websites extremely comprehensively.
If you are still thinking about creating a website, you can still use it as you can even do keyword research with it.
Conclusion
As you can see, you have a lot of analytics software available for website optimization. Be it heatmaps, a session replay, or even a speed measurement tool, all contribute to the success of your website.
You can also use the aforementioned tools in parallel, and we recommend that you measure with these tools at regular intervals.
We hope we can help.