Since the days of the first email being sent in 1971, Digital marketing has come a long way.
Nowadays, anybody can develop content online, so businesses must do everything they can to stand out online.
It is no secret that one of the most important aspects of any successful digital marketing campaign is a compelling and effective content strategy.
Your content, whether it is in the form of blogs, social media posts, or emails, is what makes a lasting impact on potential customers and motivates them to come back for more.
However, in today's fast-paced world, generating, producing, and evaluating all of the many types of content you will need to keep your audience engaged might be challenging.
Despite this, many digital marketers and businesses fail to create and implement marketing campaigns that engage and captivate their target audiences.
Fortunately, there are a number of digital marketing tools available online to help you make a name for yourself on the internet.
Here Are The 15 Best Digital Marketing Tools You Can Use For Digital Marketing:
Ahrefs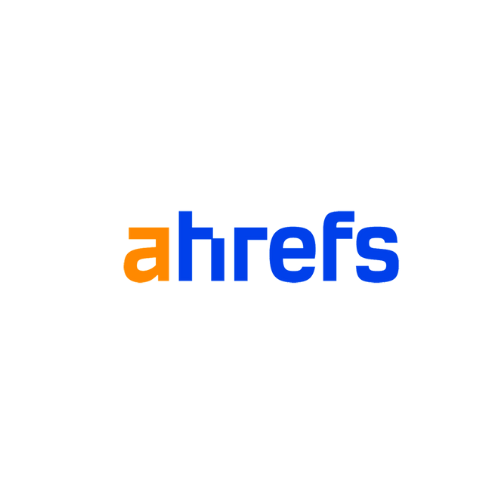 Ahrefs is a link building, keyword research, competition analysis, rank tracking, and site auditing software package. One of the digital marketing tools that covers most of the work of SEO.
Ahrefs is a fantastic tool for brainstorming keyword ideas and figuring out how well you can rank for them.
The site's site explorer feature shows the top organic keywords for each website and estimates how much traffic the site receives for each search phrase.
You may also find out which content and backlink sources are the most effective for a website.
It is one of my favorites out of such other digital marketing tools.
Ahrefs is a wonderful all around tool for making sure your content is successful and that you understand your rivals' primary flaws so you can fine-tune your plan.
Here are a few key features of Ahrefs:
Conduct Browser Keyword Research.
There is data on 'clicks' accessible.
Estimates of total search traffic
See which subfolders are the most popular based on traffic.
Look at the Keyword Click Distributions.
Research the SERPs' Past.
Look for content gaps and Review the list of previous rankings
Remember to keep a watch on your outgoing links.
Content Explorer is a tool that can assist you in locating possible link partners.
Receive notifications about keyword rankings.
Look at your internal links
Top Link Inventory that is based on the market.
Use the Content Explore Aid to come up with new content ideas.
Options such as "Site Audit:"
Efficient and precise
Up to date addition of new features and improvements on previous tools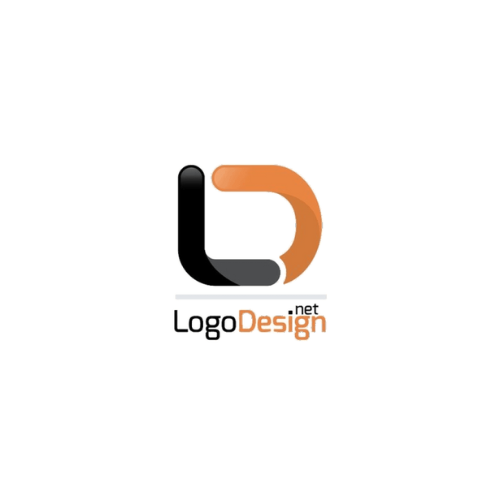 Marketers who are looking for a quick fix for branding or searching for logos on behalf of their clients will find LogoDesign.net a gem for their work. An AI powered logo maker, this tool features lots of logo templates for users to customize. To tool a little to comprehensive and gives a lot of options. If you are someone looking for something simple, then this tool is not for you. On the other hand, if you are a marketer looking to have a free hand (like most marketers do) you will love the intuitive designs and options in the design studio.
Here are some features of LogoDesign.net's logo maker:
Beautiful logo templates crafted by graphic designers.
Customizable logo designs in a powerful studio.
Tools in studio offers plenty of options to customize the design.
Offers designs for complete branding (business card, stationery, social media, etc.).
Has a website builder which allows you to connect with domain and set up email accounts.
Free QR code generator which is an excellent feature for today's marketing.
Word Counter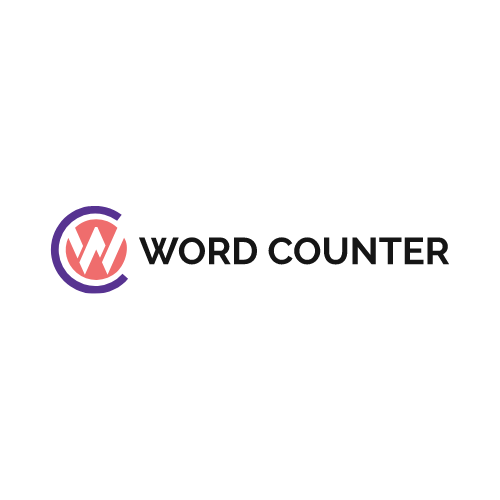 One of the most valuable digital marketing tools a Digital marketer can use is a word counter tool.
Many top marketers have established their own since it is so significant in the world of digital marketing and content creation.
We all know how important it is to be able to count words, but anybody who has tried to do it by hand understand how tough it can be.
What about URLs, headings, emails, product descriptions, landing pages, guest posts, and other similar elements? How do you ensure that they are correct?
As a Digital marketer, you need consistency and precision, which is why we suggest employing a free tool that can offer you accurate online counts, for any type of content.
You do not need to download or install anything on your computer or phone to count words online.
All you will need is access to the internet and, obviously, some text to count!
A free word counter toolallows you to rapidly receive an exact word count for any piece of text without having to worry about the grammar mistakes because it will take care of the grammar mistakes as well.
It helps you keep track of the number of sentences, words, characters, and, most importantly, the Word Density of your sentences.
In this manner, you can quickly optimize your content within a set word count with the aid of such digital marketing tools.
EasySendy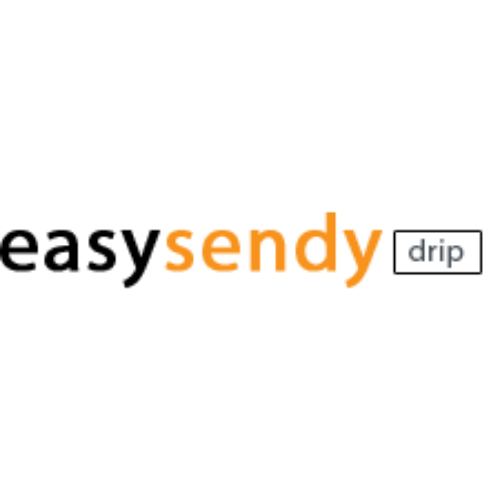 EasySendy is the most satisfactory option for marketers to send marketing emails and drive better results.
EasySendy is an all-in-one email marketing solution that allows you to carry all your various marketing channels together and accelerate traffic, a higher conversion rate, and better ROI for online geeks, marketers, small businesses, and startups. In addition, you can easily design email templates for your campaigns.
Increase your sales with EasySendy email marketing solutions across all industries; Easysendy can help businesses extend their reach, boost conversion rates, create a bond with their audience, and increase sales. It is must needed digital marketing tools in your list of tools.
Following are The Features of Easysendy:
Create and embed an email list form
Create customizable email list pages
Design email template with drag and drop editor
Import email template from URL -solely with EasySendy PRO and EasySendy Drip.
Deliver Emails automatically on your Subscriber Anniversary
Sync your Email Subscribers with Facebook and Get High Email RoI
Send Next Email Automatically to those who Open and Did not Open Email
Engage with Subscribers through Drip Email Marketing
Connect your Website with Drip Email Automation
Deliver Emails automatically on your Subscriber's Birthday
Capture Subscribers from your Blog Post
Schedule and Deliver Email Automation Drips
Pricing:- EasySendy is a very cost-effective offer compared to alternative email marketing platforms — free account if sending to < 2000 recipients, $19/mo for 10000 subscribers.
Google Analytics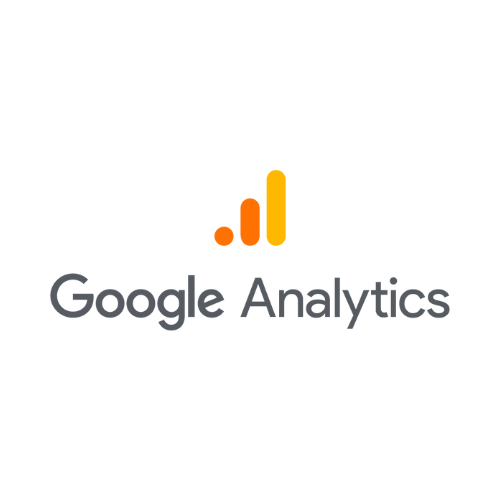 After going through the tools stated above, try not to relax and sit down.
You cannot just yet wait for the results to come in, no!
It is a leading tool among other digital marketing tools when it comes to website audit and optimization.
The Digital Marketing industry relies heavily on trial and error and it is impossible to advance without it.
At this stage, you must carefully assess the results of your digital marketing initiative.
The most successful businesses keep track of and assess their strategies, as well as establish whether their content is useful.
This stage is important since analytics help you improve your content and Digital Marketing methods while also letting you know how successful your content is.
For example, Google Analytics may provide you with a wide range of analytics.
Google Analytics, at its most basic level, can tell you who is visiting your site, where they are accessing from, what device or search engine they are utilizing, their gender, and how much time they spend on which site pages.
After that, you may assess each user interaction segment by measuring interactions, creating an optimized ecommerce system, and monitoring all activity on your site.
Following are The Features That Google Analytics Provides:
Dashboards, scorecards, and motion charts are all integrated with data visualization and monitoring tools that show how data changes over time.
Funnel Analysis, Manipulation, and Data Filtering
Application software interfaces for data collecting (APIs).
Anomaly identification, predictive analytics, and data intelligence
Segmentation for subset analysis, like conversions.
Advertising, acquisition, audience behavior, and conversion reports can all be customized.
Communication and email sharing
Compatibility with other Google Ads, Google Data Studio, Salesforce Marketing Cloud, Google AdSense, Google Optimize 360, Google Search Ads 360, Google Display & Video 360, Google Ad Manager, and Google Search Console products.
Google's Data Studio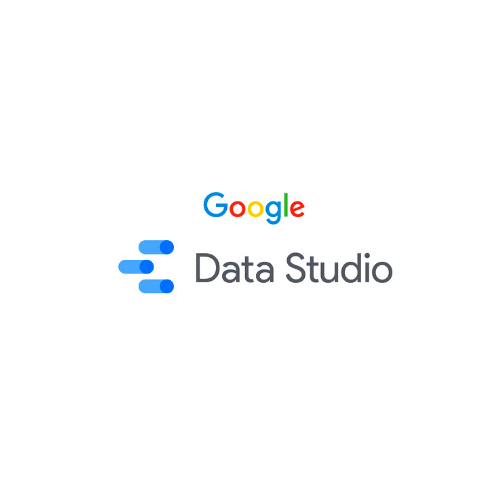 Google Data Studio is a free online tool that turns your raw data into meaningful, easy-to-read, shareable dashboards and data reports.
The data studio at Google gives your data a new look.
Line, bar, and pie charts, as well as geo maps, area and bubble graphs, paginated data tables, pivot tables, and other tools, are all available.
These Are Some Intuitive Features That Google Data Studio Offers:
A Brilliant Dashboard
Numerous Methods For Collecting Data
Data Visualization that is Interactive Collaboration in Real-Time with a Performance Driven In-Memory Business Intelligence Engine
User-Friendly Design
User-Friendly Design
Creating a Reporting Routine
You can speed up your reporting process by using integrated data reports.
In a simple and clear manner, share your data with the rest of your team or anybody else.
Tables and charts that may be customized make data visualization straightforward.
Canva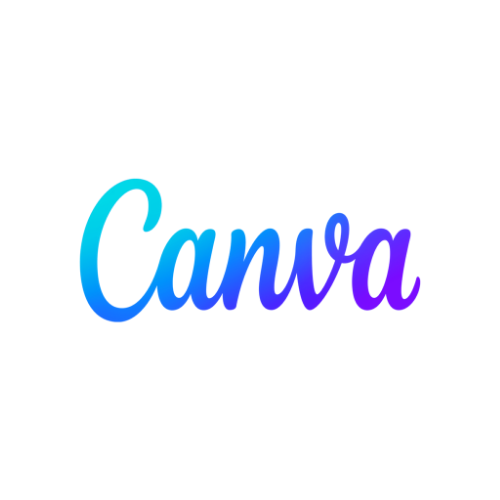 "Canva is an online graphics design and publishing platform that was founded in 2013 with the purpose of empowering anybody in the world to create anything and publish anywhere." (Canva)
Canva is an internet tool for creating visual designs.
It has a drag-and-drop interface and a collection of hundreds of thousands of photos, fonts, graphics, templates, and other great stuff.
Both digital and print media can benefit from the tool's layout and graphics capabilities.
It offers a very user-friendly UI (User Interface) that can be used by both students and experts.
You may invite people to edit with you, or you can use Canva Pro to manage brand assets, provide comments, acquire approvals, and scale your visual content, among other things.
LOGO.com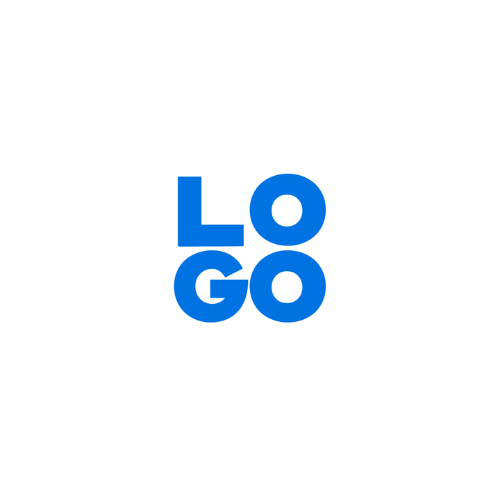 LOGO.com is a free logo maker that goes beyond just logos and gives you a complete brand-building solution. The platform not only offers some of the most professional and classy logo designs that are at par with world-class brands, but it also offers other tools and resources that can help you set up and launch your business or side gig over the weekend.
To get started, all you need is your business name and a slogan (if you have one). The logo generator will produce hundreds of logo designs that you can customize. You can change the font, icons, format, and more until you get the logo you love.
LOGO.com offers a subscription service called the Brand Plan that offers ready-to-use business and marketing collateral such as business cards, letterheads, email signatures, flyers, posters, social media posts, and so much more. Is this included in the list of your digital marketing tools?
Pricing:
Logos – free
Brand Plan – $10 a month or $96 a year
GS Logo Software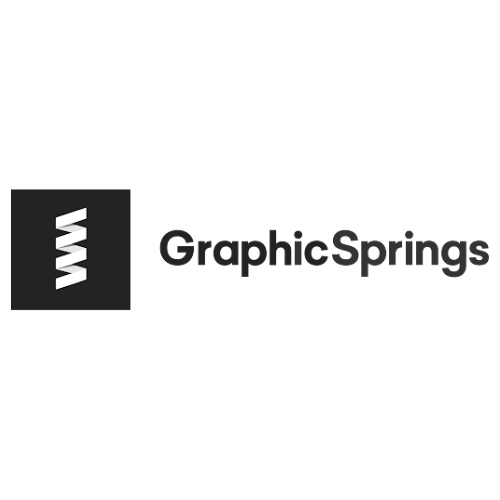 The GS Logo Software allows users to create entire brands starting with the logo. Their intuitive design platform allows anybody to create a beautiful logo regardless of design experience. The process consists of a simple three step questionnaire that helps the algorithm generate designs based on your input.
Once the logo is finalized you will be provided with a set of branding materials suited for all your digital and print marketing campaigns. All the files are simple to use and visually appealing.
Unbounce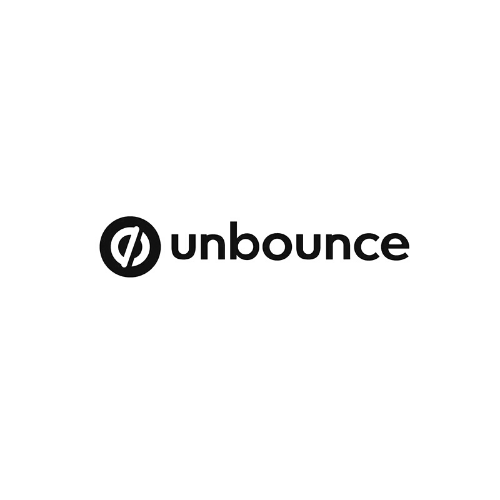 Unbounce is a one-stop-shop for organizations looking to design attractive, functional landing pages that convert.
The nicest part is that you won't have to employ a developer.
It's a simple landing page builder that lets you make high-converting landing pages without writing a single stream of code.
A drag-and-drop builder with ready-to-use templates is available on the platform.
It just released the conversion intelligent platform, an AI-powered tool for producing high-converting marketing campaigns quickly and easily.
The Unbounce Conversion Intelligence TM Platform allows you to swiftly optimize campaigns to increase the number of people who take action.
Sprout Social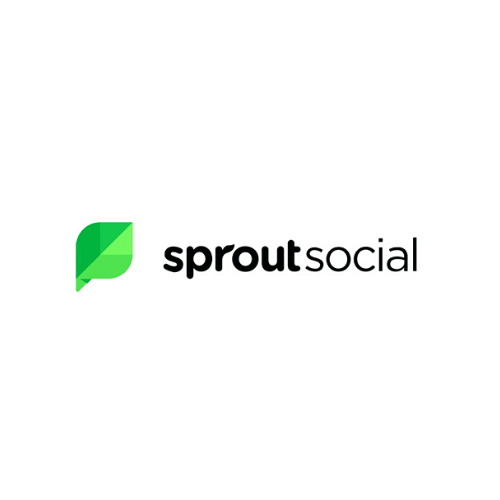 Sprout Social is a marketing management solution that assists individuals, small and developing enterprises, full-service and specialist agencies, and big organizations in integrating and partnering with social media networks.
The graphic user interface of Sprout Social is its most well-known feature.
Charts and tables make it simple to see engagement or tracking outcomes at a glance.
From within the tool, you may schedule posts and respond to them.
Sprout Social may be used as a one-stop-shop for managing everything related to your social media marketing, including content curation, publishing, scheduling, reporting, and analytics, rather than updating and working with each of your profiles separately on the providers' websites. Such digital marketing tools are very limited in the market.
Social Champ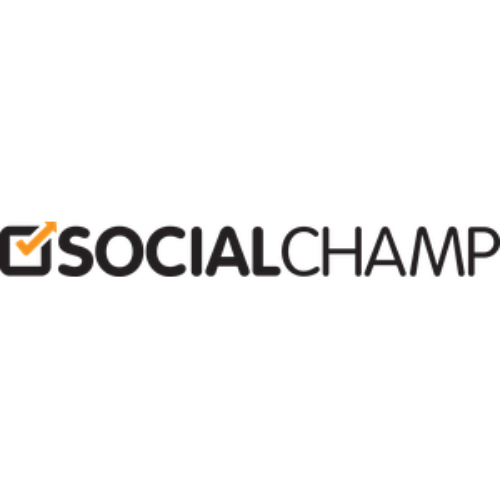 Social Champ is a noticeable social media management tool that can serve all the features of an efficient virtual social manager. 
With Social Champ, you get all the operations of your social media platforms integrated within a single dashboard. You can use this tool as a scheduler, content calendar, sentiment analyzer, and social inbox manager.
Social Champ supports eight major social media platforms, including Facebook, Instagram, TikTok, YouTube, LinkedIn, Pinterest, and Google My Business. 
Be it a small business, agency, or startup, and you are incorporating social media, no matter what business niche. Social Champ can help boost your business with its convenient features of organizing and scheduling content, engaging with followers, and generating graphs of your weekly and monthly performance to keep you on the righteous track. 
The wonders this social media management tool is capable of doing do not end here, as it ensures always to keep on the top of the list. 
Here are the prominent features offered by Social Champ:
Flexible scheduling options. 

Helps to create, publish, and schedule posts.

Analyze the tone of your social media content.

Offers "Bulk Upload" to save time and effort. 

Auto RSS feature to keep you updated with the latest news about your favorite content. 

Improvises existing content to make it evergreen. 

Manages all the incoming works across all social profiles, instantly notifying you. 

Offers an all-in-one content calendar. 

Helps the team to collaborate effectively. 

Tracks the overall performance of your brand's activities. 

Generate presentation-ready PDF reports to keep the stakeholders updated. 

Offers online libraries to integrate relevant visuals within your content.

Offers a chrome extension to share content from any website to your social platforms. 

Identify issues quickly and respond efficiently. 

Gives recommendations to improve marketing strategies. 

Provides a resource pool flooded with valuable and creative marketing tips and techniques. 
Pricing: Social Champ offers a free plan and then further has 3 paid plans starting from $29 per month.
Google Tag Manager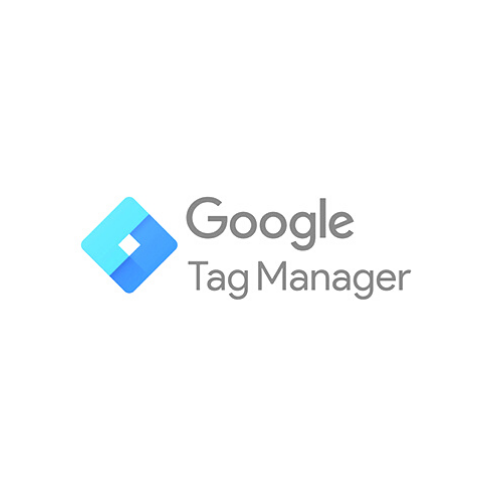 Google Tag Manager is a free, easy-to-use, and flexible tag management system developed by Google. It allows marketers to easily manage the tags that power marketing campaigns across websites and mobile apps.
Google Tag Manager is an alternative to other popular tag management systems like Tealium or Double-click Floodlight. It's also a complete solution for managing all types of tags, whether they're being used in-house or through 3rd party vendors, as well as tracking conversions on your website and mobile app.
How does Google Tag Manager work?
The secret sauce behind GTM is its ability to seamlessly integrate with over 1000 different technologies on both web and mobile devices. These integrations allow you to manage all your tags from one platform using a simple interface – no coding required.
You can even create custom variables that can be used throughout your entire organization without requiring any technical knowledge of how these variables are set up.
There are many benefits of using Google Tag Manager:
You can change the parameters of every single tag on your site with one click, which makes testing much easier.
It makes it easy to roll out new code in stages so that you don't have any unexpected issues with your analytics or advertising campaigns when they go live.
You can easily share users between multiple domains if they're all tracked through GTM (which is common in cases where we have multiple websites).
Yoast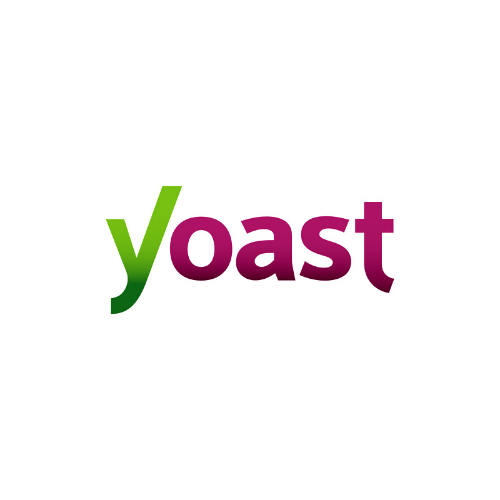 Yoast is a leading SEO tool for content marketers, bloggers, and website owners. The Yoast SEO plugin helps you optimize your pages to achieve better rankings in the search engines by checking the readability of your content, adding metadata, and ensuring that your URLs are clean and readable.
Yoast is perfect for both beginners and advanced users because it offers several different options to help you get started. Their robust features allow you to create an amazing user experience while helping you improve your search engine rankings.
Yoast is the most downloaded and used SEO plugin for WordPress. It's an essential tool for anyone who wants to optimize their content for search engines. Every website owner and digital marketer should use it.
What makes Yoast the best digital marketing tool?
It's easy to use: Whether you're a beginner or advanced user, Yoast provides simple instructions on how to quickly optimize your page for search engines.
It offers several different options: You can choose from a variety of other options within the plugin that will help you get started.This includes choosing between Google XML sitemaps (which allows websites to submit their content to Google), social media integration (which adds social sharing buttons to each post), focus keywords (which will enable users to input keywords into their posts), breadcrumbs (which displays breadcrumbs on each page), etc.
It makes it easy for you to see if there are any issues with your site that could be affecting its rankings (and fix them)
It helps you optimize your social media posts and content for Facebook, Twitter, Pinterest, Linkedin, etc.
Furthermore, it helps you write better content, makes it easy for you to see what Google sees, and helps you stay compliant with Google's guidelines. It must be added in your list of digital marketing tools.
Vectornator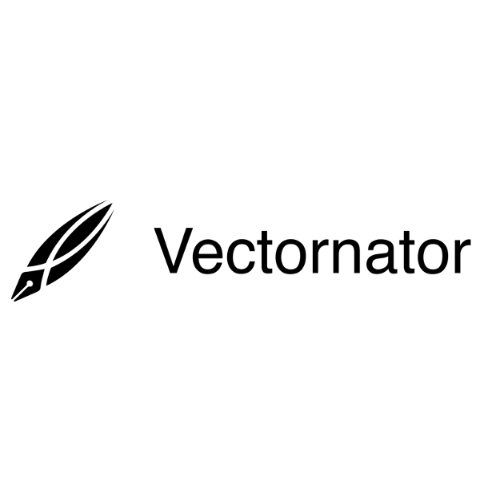 Vectornator is a useful digital marketing tools that has been designed to help businesses and individuals to create amazing visual content.
The tool has been designed with a simple interface, making it very easy to use and understand. Even if you are not familiar with graphic design, you will be able to create professional-looking images in no time at all
Notable features
Vectornator comes with a wide range of features that make designing images easier than ever before. Some of these features include:
The ability to add text boxes onto your pictures so that you can add text to them without having to draw it manually. This feature comes in handy when you want to create memes or other types of pictures that have text on them.
The ability to customize your images by adding effects such as shadows, glows, and more. This allows you to give your images a professional look without spending hours trying out different effects manually.
You can also add different shapes and objects to your pictures to look more interesting than they would otherwise do. This can be very helpful if you want to create an infographic or any other type of picture containing many different elements.
Conclusion:
A digital marketer's toolkit should comprise a mix of free and paid tools.
If you do not have the budget to employ a professional digital marketing agency, there are a lot of free digital marketing tools that may help you with your marketing efforts.
While there are more digital marketing tools available, these 10 should be included in any marketer's toolkit.