Software
10 Best Email Newsletter software for Engaging Subscribers
Email marketing outperforms every other marketing channel in terms of return on investment. It's also an excellent channel for creating a sense of community and engaging with customers one-on-one.
Without an email marketing plan, though, you won't be able to reach potential customers in the way you need to drive engagement, generate more leads, and increase sales. Each email marketing newsletter platform on the list has features dedicated to different needs.
There is no "the best of all" email newsletter software. There is only software suitable for your kind of business and goals.
10 Best Email Newsletter software for Customer Engaging
So, let's look at 10 of the top email marketing newsletter tool on the market to help you understand which one is most suited to your specific marketing requirements.
Moosend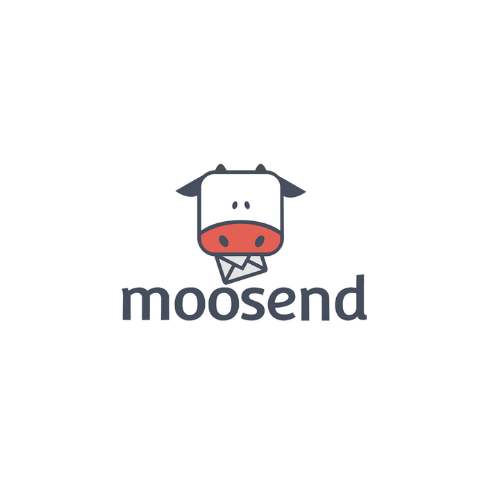 Moosend is one of the most effective email newsletter solutions for creating a professional email newsletter. This newsletter builder has a user-friendly interface and a drag-and-drop editor, which will help you plan your email campaigns efficiently and target your contact list with personalized content.
Moosend is an excellent email marketing solution for marketers who don't have a technical background or design skills. There is a vast library of responsive email templates with many customization capabilities.
This email marketing service provides powerful automation capabilities like segmentation and personalization to set your email marketing campaigns on autopilot.
You also get real-time monitoring and analytics tools to keep track of essential email data like open rates, click-throughs, and conversions.
Finally, Moosend includes lead-generating features to help you increase your list and an AI-powered subject line tester to help you increase the chances of success of your newsletter.
Best Features
Responsive email templates
Drag-and-drop editor to create campaigns easily
Email marketing automation features: personalization & segmentation
Signup forms for newsletters to grow and expand your mailing list
Sophisticated reporting and analytics
Integrations
Pricing
Free trial to test out Moosend without using a credit card
Paid plans start at $9/month and include everything you need to create your first email marketing strategy
Mailchimp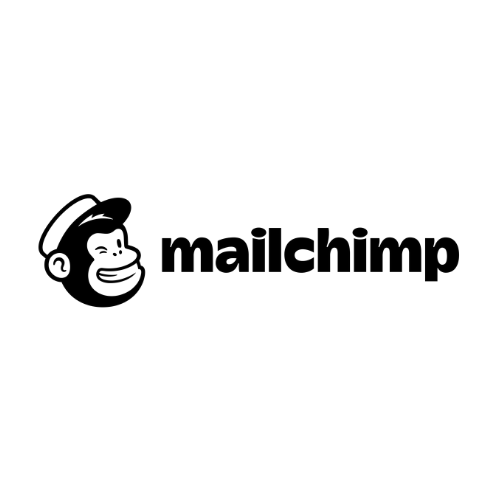 Mailchimp began as an email newsletter service and offers a lot of basic functionality for small businesses and the ability to scale up your campaigns as your company grows.
Its templates are less sophisticated than some other newsletter software, but this provides you with a wide variety. The drag-and-drop interface is similar to that of website builder Wix, so if you already have a Wix-based website, this could be a good fit.
The segmentation choices are simple, but if you want in-depth statistical analysis and performance reports, you'll need to upgrade to a premium subscription.
Mailchimp is user-friendly and has a good user experience. Because you can sign up for free, you can get right in without missing out, and you'll love how it grows alongside your company.
Best Features
Email editor with drag-and-drop functionality
Basic email newsletter templates.
A/B testing to identify campaigns that convert well.
Builder for websites and landing pages.
Pricing
Free plan (up to 2,000 contacts)
Paid plan starts at $9.99 per month
Benchmark Email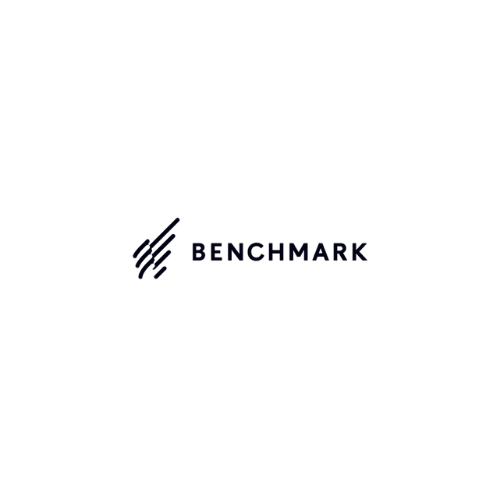 Benchmark is an email marketing company that provides multilingual customer service and an easy drag-and-drop email editor. You may customize your emails by accessing the email builder, while the built-in image editor lets you discover and add photos on the fly.
Benchmark also provides features to boost your click-through rates. The "preview email" feature is helpful; however, it does not include a mobile device preview.
The email marketing service provides some introductory trigger-based emails that are also available on the free plan when it comes to automation. However, a premium plan is required to access more complex automation features.
Best features
Photo editing features
Landing page builder to grow your email list
Drag & drop email builder
Marketing automation triggers
Pricing
Free plan (send up to 250 emails per month)
Pro: starting from $13 per month for 500 contacts (adds marketing automation)
Enterprise: adds a dedicated IP, and priority support
Sendinblue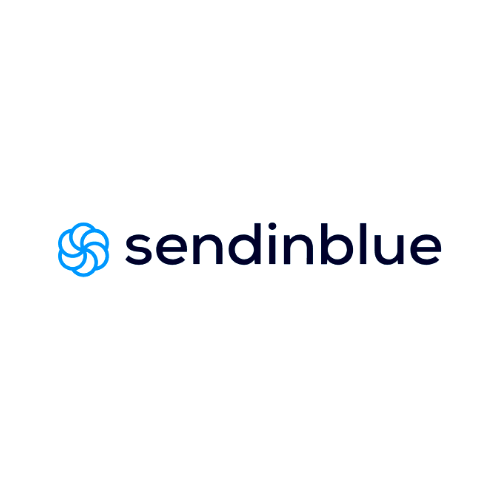 Timing is crucial with email marketing, and Sendinblue puts a lot of effort into this parameter. Most email services allow you to schedule your emails, but few make it so simple.
Sendinblue has an intuitive UI that allows you to prepare months ahead of time. It also adjusts to your time zone, whereas other email newsletter apps use a time that may not be appropriate for you.
If you upgrade to a premium plan, Sendinblue will determine the optimum time of day to contact your target demographic. It's based on each recipient's previous actions, including when they were most likely to open your previous emails.
Sendinblue offers a standard selection of easily customizable templates and a drag-and-drop builder. The rest of the platform is a bit more technical than others, but you have what you need once you get used to it.
Best features
Send campaigns by each subscriber's time zone
Customizable email newsletter templates
Marketing automation features for higher pricing tiers
Pricing
Free account (daily sending limit of 300 emails)
$25/month for the Lite plan (unlimited contacts and 10,000 emails per month)
$65/month for premium plans.
Hubspot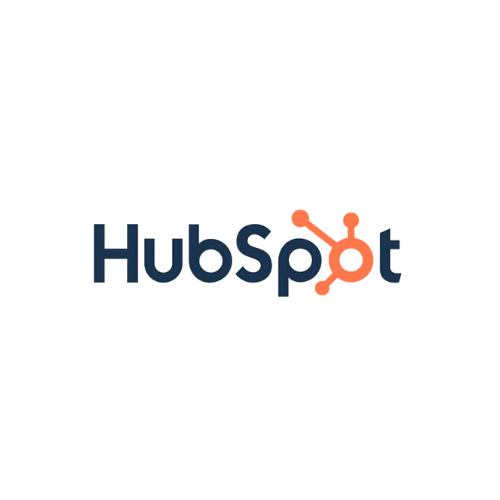 HubSpot Email is a feature-rich email marketing solution that enables organizations of all sizes to create and distribute engaging newsletters.
Using HubSpot, you don't need design skills to create personalized, professional-looking emails. One of the most appealing aspects of Hubspot is that you have access to up-to-date customer data that you can utilize to personalize your emails.
You can also use its marketplace to build your campaigns with high-converting email designs. The layout and various elements like CTAs can then be changed using the drag-and-drop editor.
You may create tailored emails to nurture your contact list by combining the CRM with the automation features. To offer highly customized messages, you can also segment your mailing lists based on contact profiles, interests, and other variables.
Best Features
Complete marketing suite with CRM, social media, blogging, and email marketing capabilities
Email health tab helps email deliverability
Track leads throughout their buying journey
Online training resources
Pricing
Pricing starts at $50 per month (when billed monthly) and includes 1,000 contacts.
Read More: How to Download YouTube video with GenYouTube.
GetResponse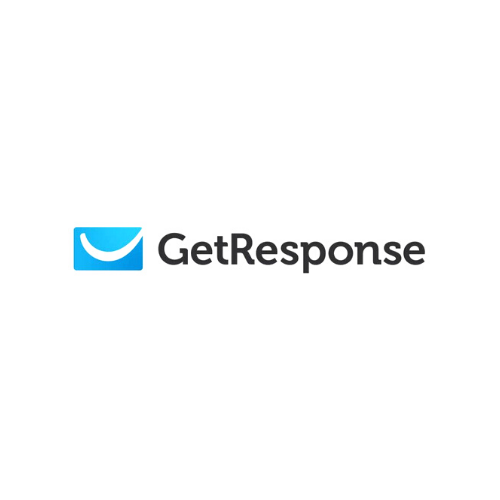 GetResponse is a well-known email newsletter software. The functionality and optimization tools of the service have made it a popular choice among eCommerce enterprises and publishers.
GetResponse has a simple email editor and a wide range of features. Additionally, the software includes a flexible email automation builder that makes creating automated workflows an easy task.
GetResponse's email list management feature allows you to segment your audience based on lead scores, actions, etc.
GetResponse's newsletter software also has an advanced reporting feature, which allows you to compare campaign results and view desktop and mobile open rates.
Best features
Drag and drop editor and various email templates
Autoresponders for your email sequences
Marketing automation workflows based on recipients' behavior.
Segmentation that lets you target your audience
Dashboard is available in several languages
Pricing
GetResponse offers a 30-day free trial, and pricing starts at $15/month.
EasySendy Pro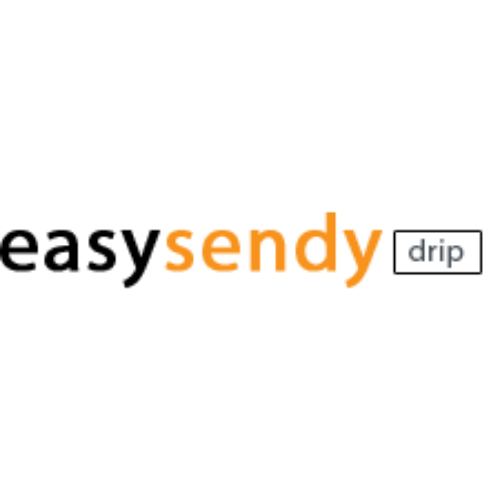 EasySendy Pro is the most satisfactory option for marketers to send convincing newsletters to drive better opens, clicks & conversion results. You can effectively create customized email templates using drag-and-drop editors to target your potential subscribers. EasySendy will also provide A/B testing features to drive more profitable outcomes.
Marketing professionals who dont have the technical knowledge or design skills will find EasySendy an excellent platform for their email marketing. In addition to responsive email templates, there is an extensive library with customizability options.
With EasySendy Pro, Marketers can easily segment, personalize & automate email campaigns to drive 25% higher ROI within 2 months. However, they can analyze and track real-time audience reports inside the application within a few seconds.
Best Features:
Automated email warmup feature to build an email reputation
Activate dark mode & light mode
Add teammates accounts
Track email campaigns reports
Easysendy has pre-designed email templates.
Multiple Email Verification API integrations
Pricing
The free plan (upto 2000 subscribers)
Pro: starting from $19 per month for 5000 contacts (adds marketing automation)
Aweber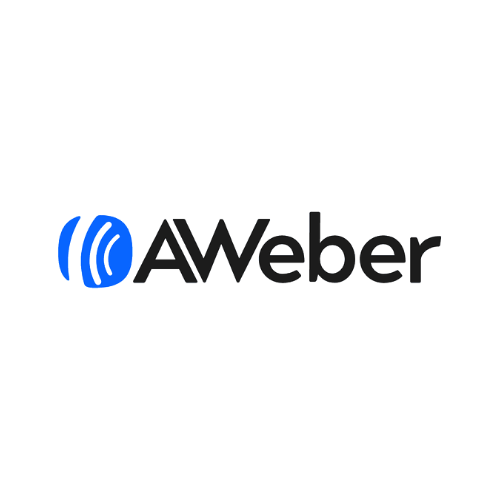 AWeber is another user-friendly email newsletter software. AWeber's editor has been around for nearly two decades.
The builder allows you to include image carousels in your e-newsletters and utilize them to collect feedback. AWeber is ideal for users who want to send out triggered emails in response to simple activities like subscribing to an email list.
Users can also take advantage of the tool's email list management tools and comprehensive reporting, which provide all of the vital email data you need to track your campaigns.
Overall, AWeber is an email newsletter service for beginners and small enterprises with basic features.
Best Features
AI-powered email template builder
Automate email content, sharing the latest blog posts
Send campaigns to the right people with dynamic content.
Landing page builder.
Pricing
Free plan for up to 500 subscribers
Paid plans start at $16.15/month
Convertkit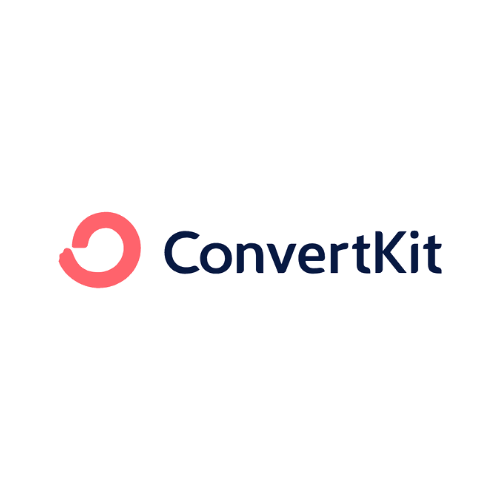 ConvertKit is designed with creators in mind and includes landing pages and digital products; however, newsletters are the tool's core.
ConvertKit's email editor works similarly to a website builder. Instead of dragging and dropping like most email newsletter tools, you select the element you want to add by clicking the Add button on the left.
ConvertKit makes it simple to sell to your list, collect payments, and segment customers if you're sending a premium newsletter or other digital product.
Stripe handles payments, but you can set them up without leaving ConvertKit. Once you've set up a payment collection, you have to add a product, set the price, and be ready to go.
Best Features
Email automation for your sales funnels to send content to subscribers automatically.
Plenty of customizable templates
Create personalized email marketing campaigns.
Landing page builder and sign-up forms.
Pricing
Free plan with basic functionality
Creator plan for $29/month (up to 1,000 subscribers and extra features such as automation)
Mailjet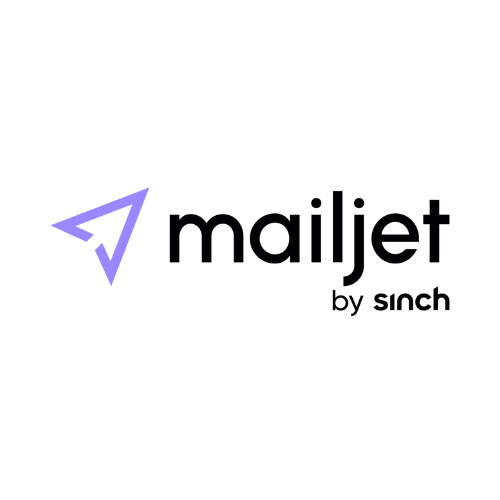 Mailjet is a popular email newsletter software for more advanced email features. The software has a flexible email editor, and it allows you to collaborate on emails with other members of your team.
This is useful if you want to construct complicated email newsletters that require various people's knowledge and expertise.
Mailjet has email automation features in addition to its newsletter collaboration tool, although they aren't as sophisticated as its email editor tools.
List segmentation is relatively straightforward, allowing you to construct segments based on a few simple parameters. Finally, the email newsletter software provides some helpful reporting tools to help you make data-driven decisions for your business.
Best Features
Email newsletter collaboration tool
Reporting and advanced email stats
Integrations
Segmentation
Pricing
Free plan (unlimited number of people for 200 emails per day or 6,000 per month)
Paid plans start at $15 per month (more features and support)
Mailerlite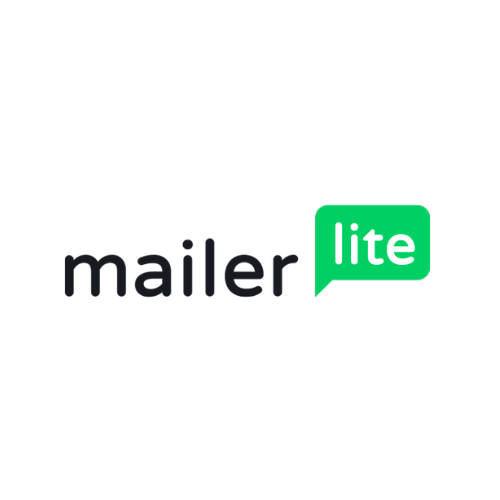 MailerLite is a prominent contender for small businesses and creators. It contains essential tools for effective email marketing, such as surveys, automation, pop ups, and landing pages. MailerLite also works with some eCommerce platforms and marketing tools.
Thanks to its simple design, it appears to be one of the most basic platforms; however, less is more in this scenario.
Everything about the platform focuses on growth, from email campaigns to segmentation, automation, promotional pop ups, and the ability to design landing pages.
Best Features
Landing page builder
Popups and forms help your lead generation.
Personalized campaigns using advanced targeting features.
Pricing
Free plan (12,000 emails and up to 1,000 subscribers)
Paid plans start at $10/month.
The Takeaway
Email is becoming an important channel for marketers worldwide. Attractive and effective communication creates the need for effective newsletter software.
To get ahead of the competition, you have to pick the one that best suits your company's goals and aspirations. All of the tools listed above are relatively simple to learn, and you won't have to spend hours studying their platform to create successful newsletters.
Follow some email marketing tips and leverage any free plans or free trials to make a smart decision that will enable you to nail your future email marketing strategy without wasting valuable time and marketing budget.