Instagram is no more just a photo and video sharing social media platform. This smartphone app quickly grew in popularity around the world due the aesthetic appeal of photos and videos shared by the users. But 11 years after launch, with a Facebook acquisition in between, Instagram is now monetizing the platform for its users. Here we discuss how to make money on Instagram.
Instagrammers across the globe are cashing in, making huge money just by uploading images, videos and reels. All they require is a fan following and Insta-users can take advantage of a multitude of money-making opportunities. Minting money has never been so easy- thanks to advanced technology, an ever-changing Google algorithm, and efficient digital marketing tactics.
If you wish to make easy money by using Instagram, make sure you leverage your reach and influence to the fullest. Want to know more about earning money using Instagram? Read on!
Ways to Make Money on Instagram:
Influencer Marketing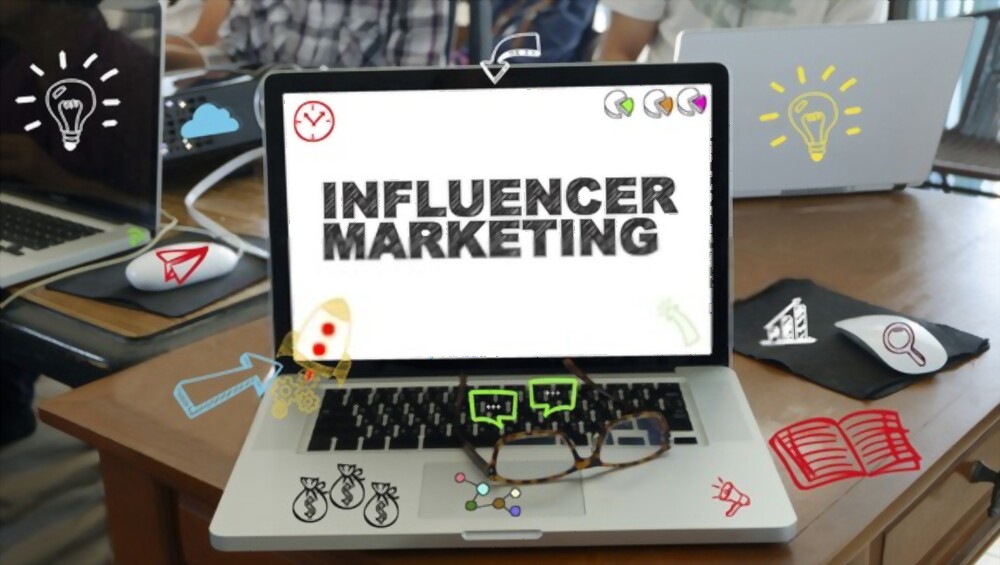 An influencer on Instagram is basically a content creator or blogger, who has an engaged follower base. Their fans and followers trust them and their recommendations. Influencers share their genuine opinions and reviews as per their niche on Instagram.
More than followers, what matters is the level of engagement which an influencer receives. If you are an influencer with around 1K followers but receive high engagement, you can still do well as an influencer.
The amount of money you mint depends totally on your credibility, engagement and popularity. You can earn as much as $8400 to $1.2 million per post.
Here's how influencers make money on Instagram:
Publishing Sponsored Posts
Brands love to sponsor Influencers that suit their niche. One of the most significant parts of influencer marketing is uploading and sharing sponsored posts on Instagram. As per the survey reports of Social Toaster, about 92% of individuals consider word of mouth marketing recommendations in their buying decisions when they are about to buy goods.
So, when an influencer posts about different products, they tend to have an influence on their followers' consumer choices. This helps them grow on Instagram and improve their credibility. In return, they make money from the sponsors either through payment for advertising, free products or even commissions on sales.
Promotion of Affiliate Links
Affiliate marketing is another great tool for Instagram users. About 29% of the top posts on Instagram are being uploaded by affiliates and influencers. When affiliates or influencers refer sales to the brand websites, they earn commission on each sale like epc meaning in affiliate marketing. Both affiliates and brands work together in order to boost sales.
Becoming a Brand Ambassador
Influencers work really hard to become brand ambassadors for prestigious brands. If a brand gets a great result from sponsored posts and advertising, they may take this next step to contract an Influencer as their brand ambassador.
Brands do wish to develop and nurture long-term relationships with influencers who seem to bring value to the company. Brand ambassadors enjoy special privileges, fame and at the same time earn big. All they need to do is to keep promoting the brands on a regular basis.
Instagram Shopping or Social Commerce
At some stage Instagram got turned into a fully-fledged e-commerce space. Once a platform where users could post their vacation pictures and aesthetically pleasing videos, Instagram has transformed into an online shopping platform.
Instagram is leaving no stones unturned in helping brands and small business owners who leverage the platform as an e commerce portal. Instagram has multiple features on the app which facilitates which allows you to make money on Instagram through an easy shopping experience for buyers. For instance, there is this icon on the main navigation menu, which lets buyers discover trending brands and products.
Also, Instagram checkout feature is available to all eligible creators and brands in certain countries. Users can conveniently move from "Inspiration" to "Purchase" and need not leave the app to buy products. This has made the buying and selling process a great deal easier for both the parties. The Live feature on Instagram also allows real-time buying and selling of products.
There are services like SendPulse that can help make the whole process of selling on Instagram a lot easier. Starting with a custom landing page, for your Instagram bio, that can easily serve as an online store. The platform allows to create products galleries with pictures and descriptions, as well as to integrate a payment system for secure payments. You can also create an Instagram chatbot and have it connected to your landing page, this way you can stay connected with your customers 24/7 and react to queries promptly.
Brands can upload shoppable Instagram posts which are quite efficient and visually appealing. Such posts serve the purpose of showcasing the products really well. Also, they are quite efficient in bringing in more sales. Small business owners can smoothly garner more leads and convert them into sales – thanks to these features that notch up the SEO performance.
Besides, Reels and IGTV videos are also serving as major catalysts for businesses to enhance their sales. Buyers can easily watch live videos, engaging reels and detailed IGTV videos before purchasing the desired products. This increases the credibility and visual appeal of the products. Speaking about important visual effects, create videos or pictures highlighting the best qualities of eCommerce products that are great gift ideas for 50th birthday and share them with the Instagram audience. Also, with the help of OCR software, product information and features can be seamlessly extracted from printed packaging or labels, allowing for accurate and captivating captions to be added to the Instagram posts, enhancing the viewer's understanding.
Over 130 million Instagrammers tap on the shopping posts every month. Buyers prefer Instagram shopping because of ease, convenience and credibility. Brands experience greater levels of engagement, and in turn enjoy higher ROI.
Brands enjoy working alongside their influencer partners. Influencers can be a great help for sourcing content ideas. Besides, Instagram conveniently enables brands to reach out to their potential clients, as well as existing users.
No doubt Instagram has emerged as an integral channel in social media marketing.
Instagram Brand Features
In the last section we discussed how Instagram has completely changed the e-commerce shopping experience. Instagram is gradually strengthening its shopping modules so that buyers can comfortably purchase accessories, beauty products, home goods, and more. There are several features and facilities offered by Instagram which we had already discussed in the last section How to Make money on Instagram.
Here we will explain the latest Insta-feature "Drops."
Drops is the latest feature offered by Instagram which you can find easily beside other tabs like "Shops", "Collections," "Guides," "Editor's picks," etc. The Drops feature introduces the buyers with the latest releases and trending designs by giants such as Adidas, Plum Goodness, Fenty Skin, and so on. The feature enables the buyers to purchase and make the payment from within the app. There is no involvement of any third-party platform, thereby offering an enhanced sense of security.
The feature, however, is available for US-based users only.
Social commerce is growing by leaps and bounds. The pandemic and global shut down has resulted in a boost in the number of online buyers. Last year saw a huge surge of almost 38% in the social commerce sector.
Instagram has also been quite lenient on business, especially the small business owners. It does not charge processing or selling fees with an aim to help business owners to overcome bleak pandemic situations. This has made the smartphone app the leading contender in the social commerce industry. About 81% of buyers prefer surfing through Instagram (which will help you to Make Money on Instagram) and Facebook for buying products of their choice. (Data: Hootsuite data.)
Takeaway
Instagram has been evolving as a leading social media platform for making money. There are several avenues which users are opting for in order to grow using this social media networking app.
At present, Instagram is indeed a popular pick among entrepreneurs, influencers, small business owners, brands and buyers alike. Let's wait for more exciting future updates and developments that allow influencers to make money on Instagram.