Software
The 10 Best Logo Makers To Try In 2023
Your logo can be made in a variety of ways. A logo Makers contest, a freelancer, a design agency, or an internet logo builder are all options. Your current need, financial situation, and time limits all play a role. To create a logo, you can use two types of tools:
Traditional editing tools, which require a great deal of creativity and are generally handled by professionals (for example, Adobe Illustrator). If you are not a designer, you risk spending time on it… without necessarily having convincing results.

"Logo Makers" boosted with artificial intelligence. Their operation is simple and surprising at the same time: You can answer a few questions, and the tool makes you several personalized logo proposals in a few seconds.
Note that this comparison focuses on this new generation of tools: logo Makers. Simple, fast, effective, inexpensive: they have many advantages to claim.
Our Selection Of The Best Logo Makers 
Wix Logo Maker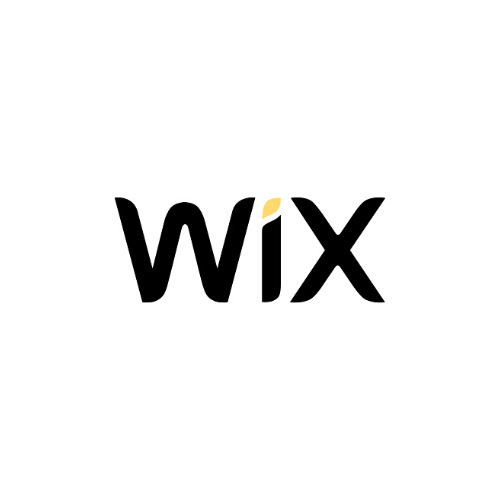 Creates a professional logo for your brand with the wix.com logo maker by answering just a few questions. You will get a series of templates created based on your answers. Your logo comes with full commercial use rights and is fully customizable. With Wix logo maker, you can create a business logo you'll love in just minutes.
Prices
With Wix Logo Maker, you will have the option to choose between 2 options. The Basic option at 20€ allows you to have commercial use rights as well as standard logo files. There is also the Advanced package at 49.99€. In addition to the Basic plan, you will have resizable files as well as files specially designed for social networks.
Looka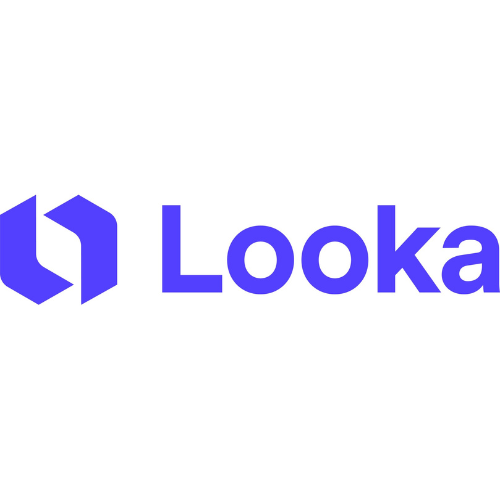 The first step in using Looka is to enter your business name and category and let the AI ​​do the magic. Looka is a highly functional AI engine that lets you generate amazing designs without much effort. With their new branding, they don't just want to focus on logo design, they help you, in their words, "create a logo, create a website, and create a brand you love." "This tool is fully equipped to generate thousands of logo templates. You can choose the type of design you like, change its color, add text, etc.
Prices
The "Basic" version starts at $20. You will then have your logo in PNG format. Then there is the Premium package at $65. You will be able to have the file in different formats, change the background, access to technical support etc. Finally, you can pay for the Enterprise plan at $80, which will give you access to all the features of the Premium plan, plus a social media kit as well as business cards made with your logo.
Hatchful (Shopify)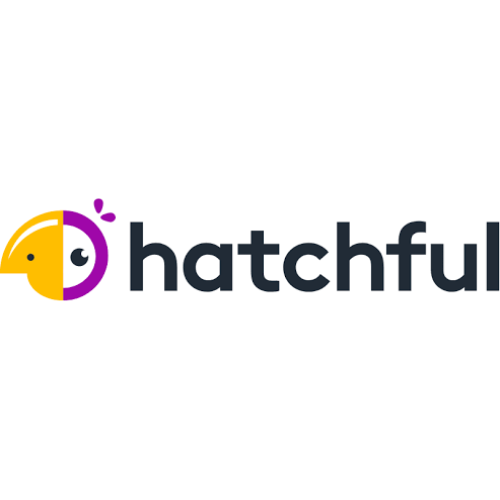 Hatchful is an easy-to-use logo maker from Shopify. You can create a set of templates in just four to five clicks. Its well-designed interface is ideal for beginners. To get started, select your business space, then follow these steps:
Choose your niche

Select your look

Enter the name of your site

Define where you will use the logo

Choose your unique logo from an impressive list of templates.
You can change your logo if needed. Each downloadable logo package contains images of different resolutions for your site and social networks.
Prices
You can create a logo using Shopify at no cost. You will only be charged if you decide to get one of their premium logo designs. Prices are not specified on the site.
DesignMantic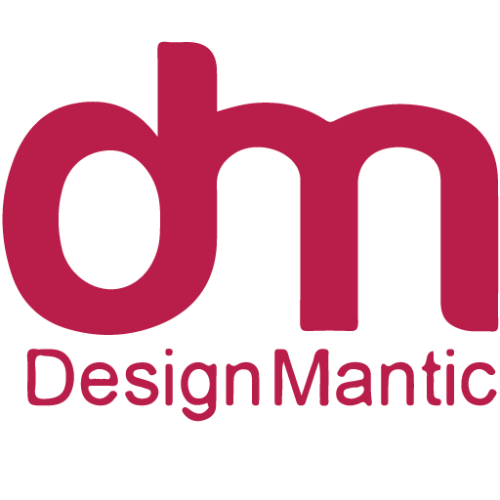 DesignMantic Logo Maker utilizes AI technology to create professional-looking logos in a snap. With just a few clicks, you can get access to a plethora of stunning logo designs tailored to your brand's unique identity. Simply input your brand name, select your preferred industry, and watch as DesignMantic generates a list of visually appealing logos for you to choose from.
Once you've selected a logo you like, you can easily tweak it to your heart's content. Change the font, adjust the colors, or add your tagline – DesignMantic gives you the flexibility to make your logo as simple or as complex as you want.
Prices
Despite its sophisticated features, DesignMantic is incredibly user-friendly. Even if you have no design experience, you can create a professional-looking logo that accurately represents your brand's vision and values. And with the affordable pricing of $37, you can get your logo in high-resolution PNG or JPEG format without breaking the bank. Choose DesignMantic for an easy, stress-free logo design experience that delivers stunning results every time.
Brandmark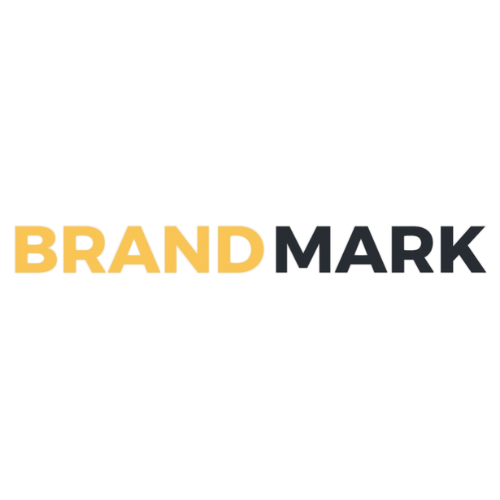 Brandmark is a powerful AI logo maker with 4 complementary tools to help you create an amazing logo and brand. It's very quick to get started. First, you enter your name and tagline. Then you choose keywords describing your business. It's really this option that sets logo makers apart. Commercial keywords give the algorithm better insight into your business. After entering your brand keywords, you need to choose a color palette. Once the logos are created, you can choose one. You'll see that Brandmark delivers pretty impressive results with little modification needed. You can of course change the size, font, etc.
Prices
If you want to download your logo in PNG format, you will have to pay $25. For 65$, you will have access to the source file, a design for business cards, a Facebook cover, etc. Finally, for $175, you will also have up to 10 original designs specially designed by the Brandmark teams.
LogoAi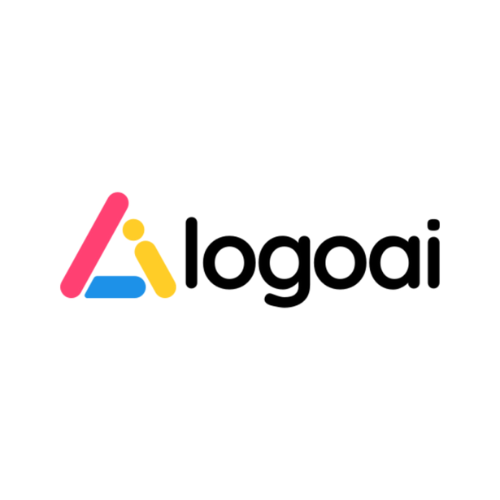 LogoAi is another AI-based logo maker tool that creates stunning logos. In one step, you have a logo! All you have to do is type in your brand name and you immediately land on a page with plenty of logo suggestions. These logos are not completely finished, but they represent about 90% of the work. You can enter your tagline and generate more logos to work with. You can also find symbols that you want to include in your logo. It gives you endless options to keep generating logo ideas. You can adjust/change/remove as many things as you want if you are looking for a more complex logo. The software is easy to use, and the generated logos are perfect out of the box.
Prices:
For $29, you will have your logo in JPEG or PNG format. For $59, you will have your logo in different formats, including vector format, templates for your PowerPoint and Word documents, etc. Finally, for $99, you will have the option of bringing in a design professional who can make some corrections and adjustments to your logo.
Logaster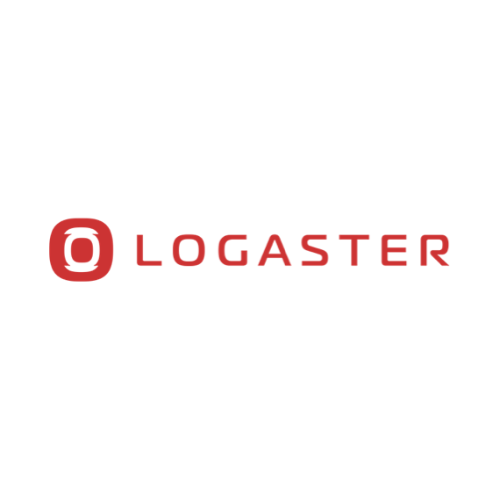 If you are looking for a simple and clean design for your logo, Logaster is for you! The process of creating a logo is probably the easiest on this list. The first thing to do is to enter the brand name and start the process. The design process is quite simple and relatively easy. You get a selection of colors and logos to choose from. You can choose the industry you are in and select the color palette you want to work with. When you click Preview and upload the logo, you'll be taken to a screen with all the colors and options compatible with your brand. You see what your brand looks like in different colors and on different mediums. You can change the layout, text, colors, fonts, and icons. The great thing about Logaster is that once everything is ready, you have the logo that matches everything your business needs.
Prices:
Prices range from 0 to 64.99€ (single payment). With the free version, you will have a small PNG file with a white background. Up to the "M" package at €64.99, where you will have access to more than 120 files for the logo plus business cards created with your logo.
Designhill Logo Maker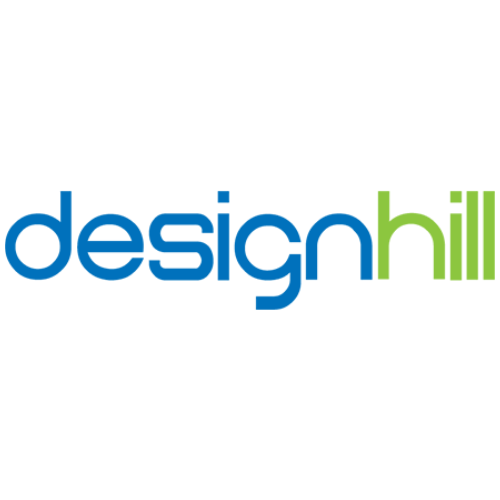 Designhill offers unique and intuitive designs that make your logo an additional source of information. To get started, choose your five favorite design styles. Then their system will generate several specific models. Edit your favorite logo to create stunning branding for your business. By having the possibility to modify the format, the color, the icons, etc., you will be able to create the perfect logo and email Signature. 
Prices:
You can get a logo for a one-time fee of $20. You will then have a file with a standard resolution. For higher resolution with more distinct versions, they will charge you $65. If you have a bigger business and want more add-ons, you will be able to get a package that will cost you the sum of $150.
My Brand New Logo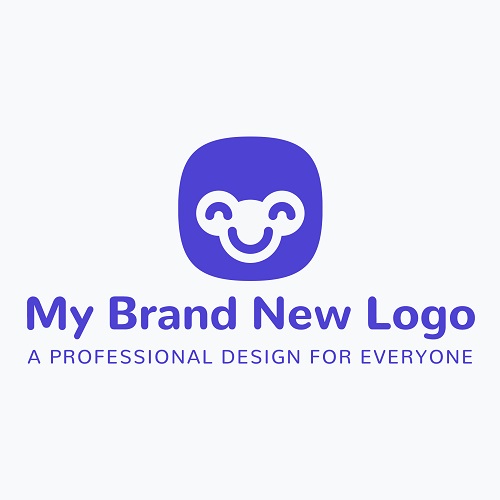 My Brand New Logo is an online logo maker that automatically generates professional logos. It uses advanced algorithms based on years of graphic design knowledge to ensure your logos always look great.
Prices:
At My Brand New Logo, you will have the option to choose between three options. The basic package at 20€ will allow you to download the logo you have just created in low resolution. The "Professional" option at €50 allows you to download high-resolution files. You will also have variations in colors and sizes as well as full copyrights. Finally, if you pay the sum of €190, you can "hire" a designer from My Brand New Logo to help you customize the logo you have already started to create.
LogoPony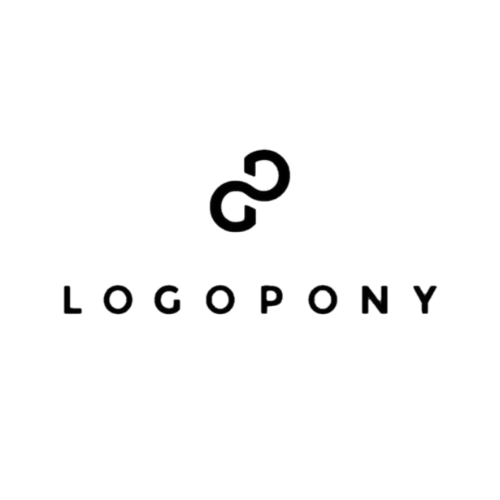 Logopony is an online web application that makes logo creation easier and faster for businesses. It's a completely HTML5/JS/Canvas-based app, no flash. The difference with the competition lies in three main points: fully editable logo templates, a choice of more than 150,000 shapes, and simple-to-use yet very powerful editing tools. So, if you need an awesome logo for starting your business, LogoPony is a great alternative.
Prices:
At Logopony, you can download your standard quality logo, with a background, for the sum of $19. With the $49 Premium option, you'll get access to over 30 logo files, favicons, high quality, and multiple sizes and colors. Finally, for $149, you can work with a designer who will help you create the logo of your dreams.
Final Words
So what do you think? Which logo maker suits you the best? Apart from this, there are various logo making tools available in the market. Before finalizing the one must give it a try before you buy so that you can make sure to get the desired result from your purchase. Hope the detailed view of logo makers will help you to find your best match, happy designing!