Business
Project Manager's Important Roles and Responsibilities
We've all heard of this job position, but plenty of people wonder what it really means. In every company, the roles and responsibilities of the project manager imply different things. Overall, this is a person who manages the bigger picture of a project and supervises and consults other employees they work with. Since this position is one of the most responsible ones in every company, let's take a closer look at what the project manager actually does. Here are some of the most important roles and responsibilities of the project manager.
Who is the Project Manager?
When choosing projects to work on, companies usually assign the responsibility to one person. As the one managing the entire process, the project manager is the most responsible person in this process. However, in case the project is too big, the manager could have one or a few assistants. In a few words, the project manager's main role is to deliver the task in its entirety. No matter how many people are working on it, this person needs to see the bigger picture and engage in many aspects of the work also many project management apps available in market for helping Project Manager.
The authority of a project manager is a topic plenty of people discuss. While this person's job is to manage other people, there's a thin line between supervising and micromanaging. The best way this person can do their job is to be skilled in delegating tasks. Once every employee knows their part of the job, the workflow can be synchronized. A successful project manager needs to be a good leader and have plenty of other business skills. They need to encourage other employees, give (and ask) feedback, as well as communicate efficiently.
Besides communicating with coworkers, project managers are usually the ones communicating with clients. Therefore, it's a project manager's job to understand the nature of the project in-depth, so they can delegate tasks successfully.
What Does it Take to Become a Project Manager?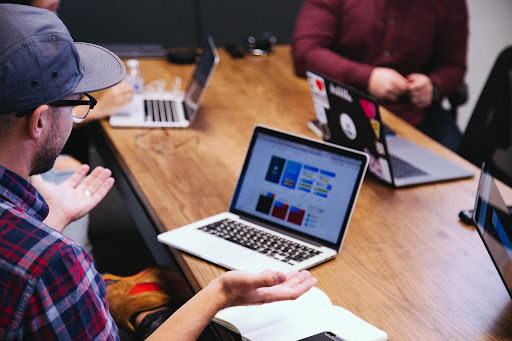 Source: Unsplash
In order for one to become a project manager, they will need to develop and nourish plenty of business-related skills. The ability to negotiate, manage a project's timeline and supervise employees are just some of them. Plenty of people in these job positions have previous experience in working under other project managers. Knowing the essence of other people's work is the key to becoming a good project manager.
Becoming a person in charge of the project is not only a set of skills you can learn. Some people have a natural talent for communicating with their teams. Others are perfectionists who have no trouble planning the timeline of the workflow. In general, a good project manager needs to be an open-minded person, a risk-taker, and a good communicator. Only after combining their job experience with the skills needed can one become a successful project manager. In order to be good at this job, a project manager needs to:
      Have great communications skills

      Have experience in communicating with clients

      Develop leadership skills

      Supervise their team and help them put the project together

      Handle stressful and time-sensitive situations

      Work under pressure even without all necessary information
Project managers don't always keep every task in their heads. The more responsibilities they have, the harder it is for them to manage the project. 
This is why plenty of them rely on project management software to help them handle everyday tasks. Besides creating timelines and scheduling tasks, using free project management software is a great way to connect to the rest of their team.
Project Manager's Roles
Every company has different rules for a project manager's job positions. In most cases, this job requires handling any project a company agrees to take on. In general, these are the most important roles of a project manager:
      Making a general plan of handling the project

      Assessing potential risks and obstacles while working on the project

      Coordinating, supervising, and consulting their team

      Delegating work to the rest of the team

      Controlling the efficiency of everyone's involved

      Keeping track of deadlines and updates regarding the project

      Delivering the project on time, in its entireness
Project Manager's Responsibilities
Besides the tasks a project manager needs to handle daily, their job position comes with certain responsibilities. Since they are the one person in charge of the entire project, any potential flaw, missed deadline or mistake could be their fault. So, the hardest part of being a project manager is to maintain the balance between the team and the clients' needs. Here are some of the most important responsibilities of a good project manager:
      Applying appropriate business standards for the company they work for

      Planning the strategy for working on a project

      Keeping track of their team's work

      Taking responsibility for any mistakes regarding the project

      Planning the timeline, honoring deadlines, and monitoring the workflow

      Planning different stages of the project

      Getting resources needed for the job

      Knowing the limits of their team and planning work accordingly

      Identifying problems on a project development

      Giving (and getting) feedback from clients
Things a Good Project Manager Should Avoid Doing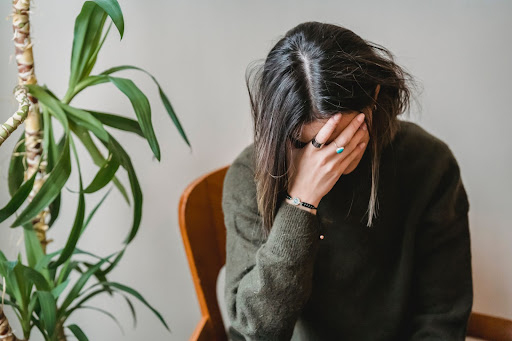 Source: Pexels
We listed the most important roles and responsibilities of a project manager. However, this job can sometimes be a two-edged sword. Since this job position requires a person of authority, this trait can be used in the wrong way. There is a thin line between being an enthusiastic person and a micromanaging person. While working under stress, a project manager can easily cross that line. This is why becoming a person who can handle the job description is not easy.
Conclusion
Being a good project manager takes skill, personal talent, and a lot of experience in the business. No matter which area of business they work in, project managers often have to work under stress and handle problems on short notice. In order to satisfy even the most demanding clients, a project manager needs to be a risk-taker and a person of trust. Since this person is usually the one with the most work on their plate, it's understandable how their work is important to the company.