Business
Powerfu Digital Marketing Guide to Grow Office Furniture Business
The digital universe has expanded the way in which we promote, buy, and consume products. This article will inform you about Digital Marketing Guide to Grow Office Furniture Business. It alleviates the need to go in-person to test and select a product in-store and instead these purchases can be made from the comfort of your home. With a simple search on your phone or computer and the click of a button, any office furniture business item can now be purchased.
This poses a new challenge for those selling office furniture, that is, if people are not going to stores to see what products are available, how do sellers establish a connection with their consumers? The answer, for most businesses, is the use of internet marketing. An online strategy for internet marketing is now necessary for all businesses in this digital era and office furniture is no exception.
Promoting a business that offers office furniture products will need a unique approach to ensure that marketing budgets are being used effectively to generate sales. Knowing who your target audience is and where they occupy space on the internet will ensure that the following three marketing funnel strategies will create a successful office furniture business.
According to SiriusDecisions, 92% of B2B marketers think that ABM marketing campaign is crucial in making you stay hyper-focused on your ideal customers. So, if you know your ideal customer or company profile but don't know the decision-makers within, ABM lets you share ads based on the data you do know, allowing you to gain brand recognition.
These ads lead your target demographic on original and relevant content you made that makes you a thought leader in your industry, allowing you to collect info that leads them to the sales and marketing pipeline. Check out six highly effective account-based marketing examples.
Digital Marketing Guide to Grow Office Furniture Business
The first and most important step in using internet marketing to sell office furniture is to create an eye-catching brand on multiple social media platforms. Websites, Instagram, Facebook, Snapchat and Twitter accounts are all excellent platforms to display office furniture products through catalogue photos and informational videos.
Every person consumes media differently and doing the research to find what platforms your targeted consumers use will help determine which social media platforms are the best investment to build upon. By this time, you should have established if you cater to small or large businesses, if your customers have expensive taste or are more concerned with functionality for a lower price. All information that can be collected upon the demographic you wish to sell office furniture is invaluable.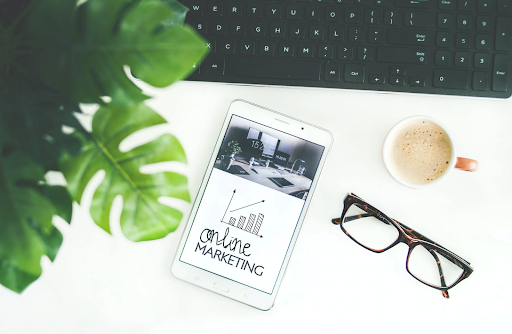 Social Media
Through social media platforms, there is now a way to interact with potential consumers by daily posts and interacting with your followers' posts; ultimately creating a positive public image. By creating connections over social media, this also opens opportunities to collaborate with other content creators to have your office furniture featured in photos, blogs, and videos.
Each social media platform allows for your brand to express why this particular office furniture stands out among all the others, be it your emphasis on recycled materials used in manufacturing, personalized designs, or functionality. It is also important to consider that since buyers will not be able to come in-person to try the furniture, that they will rely heavily on feedback and product reviews on social media platforms and websites.
Taking this into consideration when handling customer feedback online will give your business the ability to vouch for product quality as well as tactfully handle negative customer complaints. The management of each social media platform should be carefully considered as it is replacing the in-person sales pitch, upsell, and transaction that have historically been relied on. Consumers looking for office furniture will look for a hassle-free experience and give special attention to businesses that offer conveniences like delivery and product assembly in their media content.
Read more: Things That Make You Love Google Skillshop
Advertisement
In keeping with social media platforms, a second way to build your office furniture business is through ads and promotions on different media sources. Investing in Facebook Ads and Google Ads can be a valuable way to show off your business with very little effort.
Facebook and Google will run ads based on the budget being spent and this will determine the frequency and number of people reached with each ad. Thanks to the analytical research that these ads generate, you will receive a report that will illustrate how effective the ads were in bolstering an interaction or sale from that advertisement.
Facebook advertisements are better known to generate leads with repeat customers and target customers based on their interests expressed online. In addition, Facebook advertisements are extremely visual in comparison to ads featured on Google. Google advertisements on the other hand are better used for finding new customers using keyword searches.
Creating ads that debut new pieces in an office furniture collection or seven second videos showing the comfort and adjustability of a swivel office chair are all ways to grab a consumer's attention. Once this content is created, using both Facebook and Google to advertise your product can create a harmonious marketing strategy to influence both keyword searchers and social media users.
Discounts
In addition to social media promotion, you can also offer exclusive online discounts for customers. This will act as a lead magnet as people like to purchase discounted products. An example of this is the Amazon employee discount offer provided by Amazon and Autonomous. This offer provides Amazon employees with discounted office equipment through Autonomous. Providing exclusive discounts to certain parties is a good way to encourage sales.
Search Engine Optimization
A third tactic that can be used in promoting an office furniture business using internet marketing is the optimization of search engines for your website and products. We are all familiar with the experience of typing into the Google search bar and being presented with a list of links that matches our search.
But how is it determined what website shows up first? This is known as search engine optimization, or SEO, in which websites can pay to be promoted to the top of search engine pages when certain keywords are typed in, to give consumers the best chance of finding their products first. Having an SEO strategy can be key to having a high return on investment for sellers. You might choose to link keywords typed into search engines such as office furniture, computer desk, or office chair, to result in your website for office furniture appearing on the first page of Google.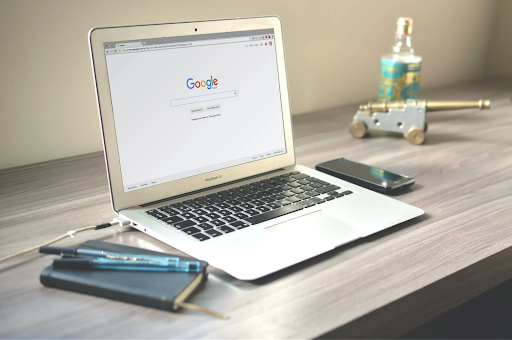 Source: Pexels
Get Started with the Internet Marketing for your Furniture Business
There are many ways in which office furniture can use internet marketing to build their customer base. Whether it is a small business or a large corporation, the need for office furniture will continue to rise as the job market continually focuses on desk jobs. Social media platforms, advertisements through Facebook or Google, and search engine optimization will allow customers to become familiar with the brand and increase the probability that they will fill their shopping cart with your product.
With work from home also becoming popular, an employee discount program is also gaining popularity for furniture businesses. Furniture businesses are partnering up with other companies to offer their employees discounted products. By following trends and adjusting your offerings, you can increase sales. With a bit of research to get to know your target audience, internet marketing will create a successful office furniture business.