SEO
From International Freelance SEO Expert: Navigating the Spanish Landscape
Freelancing in Spain is a dream lifestyle anybody can live. However, for some, it doesn't become their reality. Sometimes, all the paperwork you need to go through becomes exhausting and it's the number one killer of a dreamer. 
The main point is to keep this from getting to you. Regardless of which country you've been freelancing in, Spain is a popular choice amongst many freelancers. In fact, it has 3.3 million registered freelancers. 
In this article, we will dive deeper into learning more about freelancing in the Spanish landscape. 
Working as an international freelance SEO expert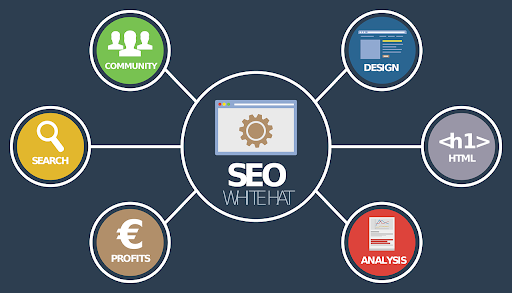 Working as an SEO freelance expert is quite exciting since you're seen as a mentor to many newbies in the freelancing world. Not only that, but you've been in the industry for some time and already have a client base. Your client base has no geographical limitations, so you have the will to choose where you wish to go. 
SEO is a field filled with opportunities and building an influential career. You don't need any degree to work as an international SEO expert. If you ask different SEO experts how they got their first job, many will give you different responses and let's not forget, there are many of them in Spain too! 
If you're a veteran in your industry and have a good portfolio, freelancing in any country is easy. The only key here is to learn more about your freelancing area. 
Many are choosing Spain as their main area for freelancing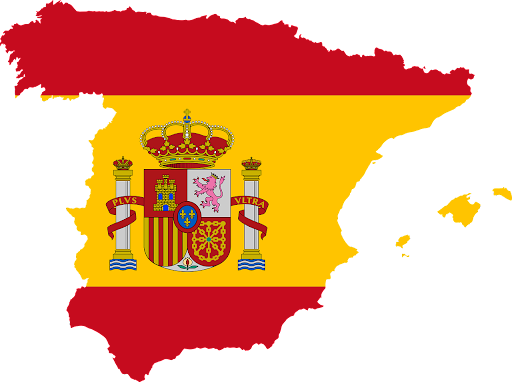 Freelancers will love Spain for many reasons. Here are some of them: 
Cheaper cost of living compared to countries like Australia, the United States and Germany

Great travel opportunities for visiting other countries

Great nightlife 
These aren't the only benefits, but the quality of freelancing in Spain is relatively high. Let's not go any further, but have you seen Spain's climate? Spain's sunny beaches and nature is a high attraction for tourists and freelancers. 
Moreover, the best part is that there are plenty of great cities you can move to in Spain. The Spanish government is introducing legislation aiming to welcome foreigners into the workforce to fill in labor gaps and streamline the process for foreign freelancers launching new businesses. 
Guide to freelancing in Spain 
If you're confused about how you can navigate through the Spanish freelance landscape, here is a short guide to freelancing in Spain:
Find clients:

If you're thinking about freelancing in Spain, you should be aware that not all clients you acquire might speak English. The official language in Spain is Spanish, so make sure to clarify which language your clients are speaking and let them know you're offering services in English. However, if you do speak Spanish, that's a win-win situation for you. 

Hire a freelance admin:

We know you don't want to handle all the paperwork with your freelancing, so hiring a freelance admin to take care of your administrative work is important. After all, your time is limited, so you need to pay close attention to this. 

Expand your network:

If you've never been to Spain, you most likely don't have any connections there. Even if you do, it might not be as much as needed. If you want to succeed in being a freelancer in Spain, you need to expand your freelance network. Success heavily relies on connections and when you have them, they can give you a good boost. 
You must learn more about it no matter which country you choose to freelance in. Freelancing in Spain can be quite fun, but you can never succeed by being a lone wolf. 
Visas and work permits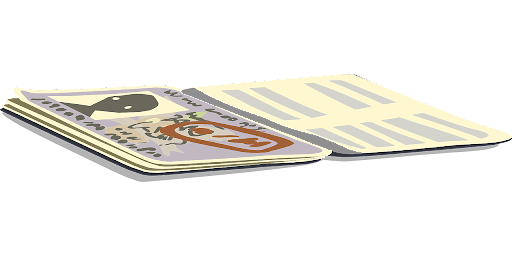 Being an international freelance SEO expert is a lot of fun, but it requires you to obtain a visa or work permit in the country you're traveling to. Essential information includes: 
Country of origin 
The work you are doing
Your background 
Before you travel to a country, make sure you're investigating the credentials required for working legally before you start out your trip. Let's not forget that freelancing and self-employment are two different things. Here are some common types of visas that international freelancers will use: 
Student visas:

It may sound attractive, but there are many freelancers who apply for a student visa in the country they're studying in. However, when it comes to this part, student freelancers will usually do freelance work as

a secondary job.

In short, it's an excellent option for those still attending school. 
Work visas:

The primary type of visa freelancers will get. Work visas allow foreigners to work in a country without citizenship because of employment opportunities. In fact, many countries know that freelancers are relocating and offering them visas. 

Freelance visas:

When it comes to freelance visas, they can be perceived as similar to work visas. Not every country worldwide offers freelance visas, so you'd need to read more about it to be sure you're eligible for one. Countries that usually have many tourists will offer freelance visas. This way, you can travel the entire world and make money. 
There are different types of visas, so it's important you read more about the company you're visiting and see which visa you're eligible for. Of course, each country has its set of rules, so the visa you'll get granted might differ. 
Tax obligations 

Freelancers spending time abroad will be subject to tax obligations. The taxes you'll pay will depend on your business model, the type of work you are doing, your host countries and origin. 
As a freelancer, knowing all the unique tax considerations involved in this scenario is important. 
Here are a few considerations you need to take into account: 
Regardless of how long you stay in a particular country, you'll be required to pay taxes

Most countries won't ask their citizens to pay local taxes when they are abroad, but you still need to check out on this. The U.S., for instance, requires citizens to pay taxes regardless if they're in the country or not. 

You will most likely need to fill in self-employment tax forms 
Taxes and deductions will vary in each country you're visiting, but as we said before, always read about tax regulations before working there. 
Ways SEO freelance experts are finding clients across the world 
As a freelance SEO expert, there are plenty of ways you can find clients and here are the most common ones: 
Network referrals:

Word-of-mouth is a powerful way of getting your message through. Once one client thinks your work is quality, they'll start recommending it to other professionals in their network. 
Search:

This is when clients find through search engines or social media channels. It's a good idea to create a

business profile

and keep it away from your personal one. 
Freelance platforms:

Upwork, Freelancer.com, Guru.com and many other freelancer platforms are another common way to find clients. When you are an expert, you have more work to show, giving you an advantage over others on these platforms. 

Social media channels:

LinkedIn, Twitter and other social channels are common ways clients can find you. LinkedIn is the most popular choice because it's a

B2B social media platform

. You can expand your network and, thus, attract new offers. The best part is that the larger your network, the more offers you'll likely receive. Keep in mind that every social network is different, so don't expect clients to be reaching out on Facebook or Instagram. 
There are plenty of ways to find new clients and being a SEO freelance expert gives you a significant advantage since you already have a built portfolio and makes finding clients much easier. 
Freelancing across the world is easier than you think 
There are plenty of ongoing freelance opportunities, especially when you are an SEO expert. The world is yours and you can go wherever you wish. The only point here is always to expand your network, be active and try to meet up with business people as much as you can. 
Regardless of which country you go to, the same rules apply in the freelancing world. The only difference is the language spoken and the percentage of people that can speak English. Also, check in on the type of visas the country you are planning to freelance in. It's important to get your information before you take a step forward.