Software
11 Must Have Tools for Small Business In 2023 & Beyond
Running a small business? You must continually consider ways to make the most of Tools for Small Business, reduce your expenses, and grow your customer base. Small businesses may not be able to compete in the vast, modern sales environment full of sharks with massive audiences and illustrious accomplishments.
Unless they have top business tools that help gain a competitive edge!
Making a strategy to increase your online selling may seem overwhelming if you're a small business owner with no experience in online marketing. Due to the fact that more than 65% of American consumers do their product research online before making a purchase, online marketing has become a significant component.
So fret not ! We've compiled a list of the top tools for small business owners that can help you use inbound marketing to optimize your small business marketing approach.
Putting you in a better position to draw in new customers and ultimately expand your business.
Key benefits of small business tools in 2023
Small business tools can significantly increase your productivity and help you modify your operations to the changing commercial climate. These practical solutions working in the background can support your ambitious plans, assist you in meeting difficult obstacles, and cut costs without costing an arm and a leg.
Small business tools and software managing finances, projects, networking, and accounting is simple. Therefore, be careful to leverage technological advancements to the fullest to expand your company.
Eliminating lags and outside solutions is one of the major benefits of employing tools in small businesses. As a result, the site loads faster and users engage with it more easily. In 2018, Google said that site performance was particularly crucial for mobile searches and more than 95% of all the organic traffic to Google was made from mobile devices.
The potential advantages and applications for using software and tools for small businesses become clearer as you read till end.
Here're a few benefits of using best tools in small business operations. Small businesses especially can enjoy a lot of benefits using information technology.
1. Increases Brand's Awareness & Reputation
Utilizing tools and software for small businesses, as opposed to traditional marketing, increases a brand's exposure. Also, one must never undervalue the power of traditional marketing.
However, one shouldn't ignore the possibilities of technical analytics tools, social media marketing, and other forms of internet marketing, such as Google Ads.
Small business owners should use the best tools for several reasons, including their affordability, accuracy of data, and effectiveness of results. These tools swiftly raise brand awareness and authority.
2. Better Time Management
One of the most important factors in raising business productivity is time management. Most small businesses struggle to effectively manage their time.
But in the modern world, a variety of administrative automation solutions like apps that offer time tracking for small business make the work quick and easy.
The two best examples of time management utilizing technology are developments in computers and mobile devices. Better tools should be chosen by small businesses if they want to experience long-term business growth.
3. Improve collaboration
The foundation of any successful endeavor is cooperation and unity. Small business tools enable each employee to communicate with the rest of the team during daily huddles and share ideas across teams while ensuring that everyone shifts from an individual to a team perspective.
Additionally, this eliminates duplication of labor and lessens unhealthy competitiveness within your team.
4. Improves Customer Service
Knowing your clients better is really simple when all the necessary information is available in one spot. Business tools give 74% of organizations better access to client data, according to Software Advice.
A salesperson can easily access all customer-related data by using software and tools for small businesses.
Order history, payment method, order processing, feedback, and other information. Relevant data aids in understanding the preferences of your target audiences and in predicting their future need.
A loyal client base is developed through positive customer relations. As a result, with continued expansion, you will see a large increase in your business revenue.
5. Pipeline management
The success of a corporation is greatly influenced by the sales funnel. According to a poll by Clodura, 72% of sales managers meet with their sales representatives many times a month to assess the sales funnel.
This implies that there is a ton of space for improvement. This is the rationale behind why so many small business owners incorporate tools and software into their businesses.
Small business tools help you close profitable deals from your sales funnel by speeding up the entire sales cycle. It enables sales representatives to handle leads and collect routes in a realistic manner.
6. Budget-Friendly Choice
Utilizing tools is less expensive and has many additional advantages than traditional methods. Small businesses can cut operating costs by utilizing technology.
Finances are now simpler to examine and identify distinctive trends thanks to machine learning, artificial intelligence, and analysis tools.
Modern expense software aids you in all facets of the business, from marketing to finances to other operational services, regardless of your level of expertise and professionalism.
7. Profitable Sales Strategy
People use a product or service because they are comfortable using it and because it provides the benefits they want.
mall business owners should be able to read the thoughts of their potential customers.
It prompts companies to create a potent corporate structure that meets customers' wants while also boosting bottom-line revenues.
Manually performing all of these tasks takes a lot of time and energy. Fortunately, you can handle all the customer-focused tasks from a single platform thanks to an automated small company solution. Because of this, the use of software and solutions for small businesses is growing quickly.=
Consider adopting some small business tools to shake things up if you're still managing your company with pen and paper. For more work to be completed with less effort, use a free small business software that is ideal for your startup or small business.
11 Must have tools for small business in 2023
Numerous small businesses have surely been able to adjust their business management processes to the current situation thanks to software technology and automation.
Online ordering, mobile payments, and contactless purchases have already become commonplace and will only becoming more so.
Now is the moment to look at how small business tools and software can support big difficulties and large goals — but without a huge price tag — for smaller organizations attempting to save expenses and retain consumers.
Forbes reports that the following three key terms will determine how small business do in the future:
Disruption
Automation
Analyzing Data
The aforementioned requirements for your business, along with many other modern and future ones, can be met by all the small business tools.
Read on! to give your endeavors the best possible set of wings so they can soar high in the air!
Google Analytics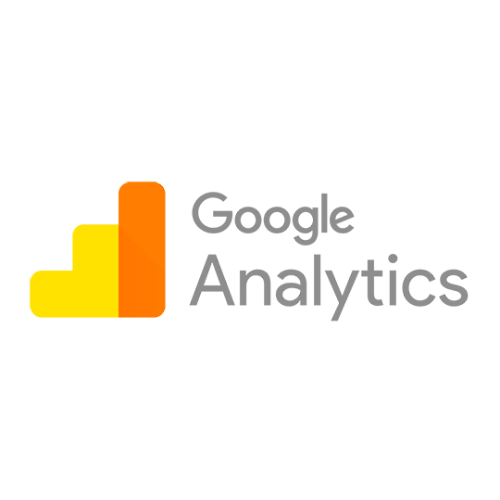 The foundation of businesses that rely on traffic, like blogs and information portals, is actionable analytics. One of the best tools for small businesses that provides you with thorough and accurate data is Google Analytics. With a free account, you may access reports, trends (daily, weekly, monthly, and yearly, for example), performance numbers, and live stats.
Unique features:
It enables you to keep tabs on your objectives, see how users move across your site, and create audience reports.
It aids in campaign measurement and custom report creation.
Pricing plans:
Standard version: Free access
Google analytics 360: $150,000 per year.
GA Connector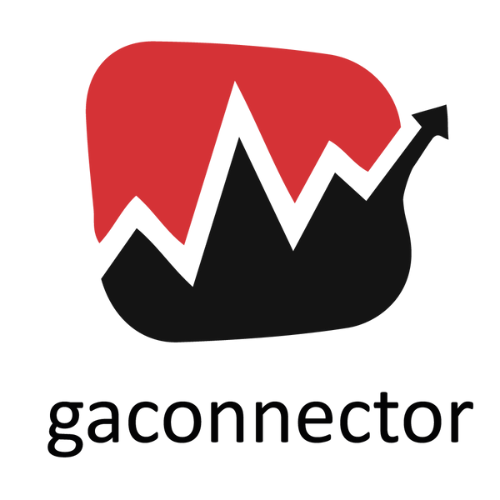 GA Connector is a Google Analytics and CRM integration that provides marketing attribution in Salesforce or your favorite CRM. While Google Analytics provides information on each form fill on your website, your CRM displays sales that were closed offline. However, without a means to link the two, it is impossible to determine which traffic sources led to each conversion or which channels have the highest conversion rates.Fortunately, GA Connector resolves this issue by linking Google Analytics/Google Ads with Salesforce, Zoho, Pipedrive, or any other CRM of your choice. It allows you to determine the exact traffic source that led to each conversion and which traffic sources result in sales. To optimize your marketing ROI, all you need to do is increase your budget on high-converting traffic channels and reduce or eliminate your expenses on the other channels.
Unique features:
View channels, campaigns, ads, keywords, and pages visited right in your CRM.
Track Google Ads, Social, Referral, Direct Traffic, and more.
Determine exactly which traffic sources drive revenue.
Multiple domains under a single account.
Pricing plans:
Started from $97 per month.
VirtualPostMail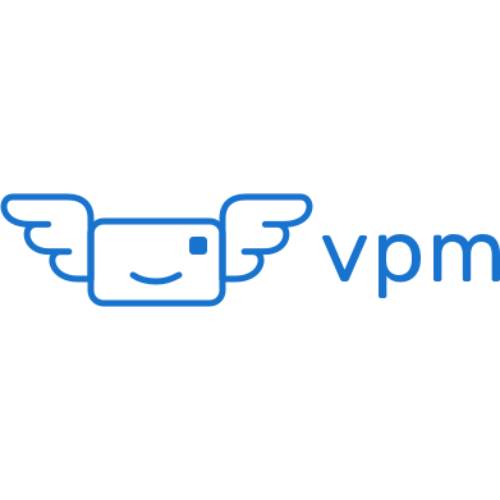 VirtualPostMail (VPM) provides address solutions to help you run your remote business. It provides a permanent business address that can be used for registering an LLC or corporation. A huge advantage with VPM is that all locations are a mail processing center that is owned and operated. This means all your mail and packages are stored, sorted, and processed on-site ensuring faster delivery times. Furthermore, your mail never gets touched or goes through another point of contact during the last leg of delivery for more security, which reduces your risk of mail loss and damage.
VirtualPostMail also offers the following benefits:
Remote check depositing
Package forwarding
FREE registered agent services
Fast processing, average of 1 business day
Unlimited cloud storage
Pricing
Starter: $20 per month
Plus: $35 per month
Business: $60 per month
Premium: $90 per month
BrandCrowd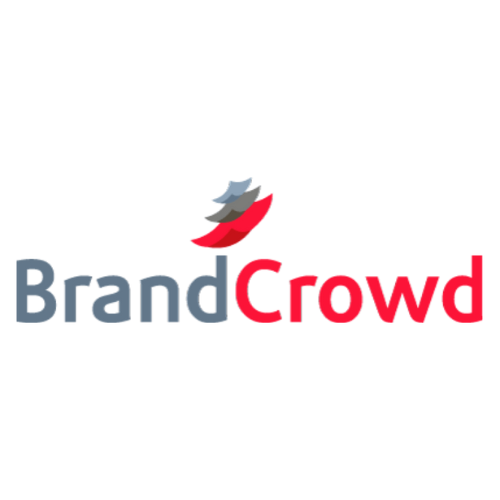 Your one-stop shop for all of your small business branding requirements is BrandCrowd. You can choose from hundreds of customisable logo designs for a small cost.
BrandCrowd is more than simply a place to find logos, though.
Additionally, they offer business cards, YouTube channel covers, email signatures, and design templates for Facebook and Instagram.
It is ideal for owners of small businesses who don't want to spend a lot of money on branding and marketing.
Unique Features:
The social media templates don't need to be resized because each one is specifically designed for its intended use.
Numerous social media templates are automatically adjusted to include the colors of your logo.
Thousands of original designs made by top designers from across the world are available in the logo maker.
Pricing Plans:
Trello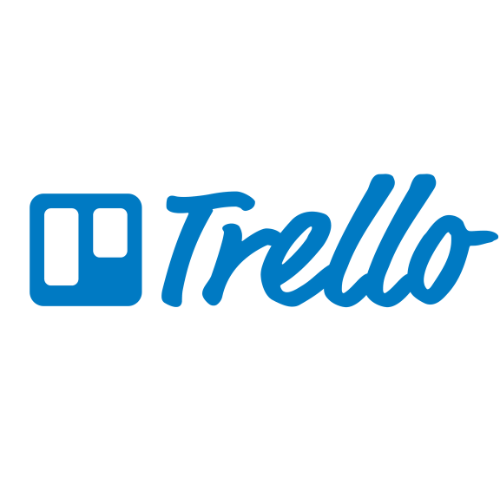 Trello is a task management and collaboration tool that supports a variety of projects, including data entry, marketing campaigns, content creation, customer assistance, and sales tracking.
It's vital to note that, while these types of papers can be attached, it works for the majority of projects except for budgeting and invoicing.
Unique features:
It's a practical and simple application that effortlessly tracks projects for smaller enterprises.
Give users access to the task commenting functionality, labels, priority, and card cover images.
Additionally, each project management pipeline can accept attachments like files, photos, or documents.
Pricing Plans:
Standard: $5 per month
Premium: $10 per month
Enterprise: $17 per month
Gusto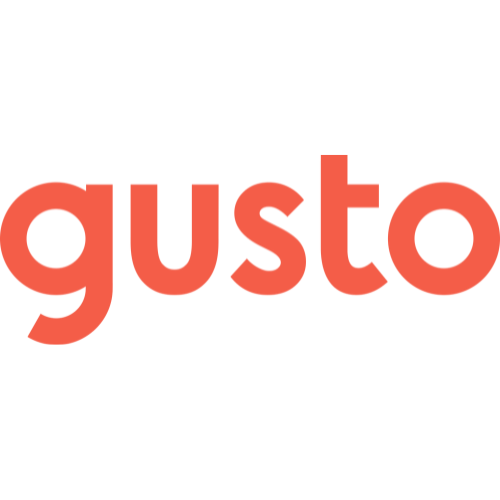 Many small businesses use a combination of full-time with employment contract template, and seasonal workers. They therefore require a payroll management system that can handle both W-2 and 1099 employees.
Because it can handle payroll processing and payroll tax obligations for all types of workers, Gusto is perfect for these kinds of circumstances.
Gusto makes it simple to add new employees and identify their job classification.
Unique Features:
Gusto charges monthly fees as opposed to other payroll firms' per-payroll pricing models.
Businesses are free to process payroll as often as necessary.
For businesses that require further assistance, Gusto offers additional HR services.
Pricing Plans:
Basic: $46 per month
Premium: $80 per month
Slack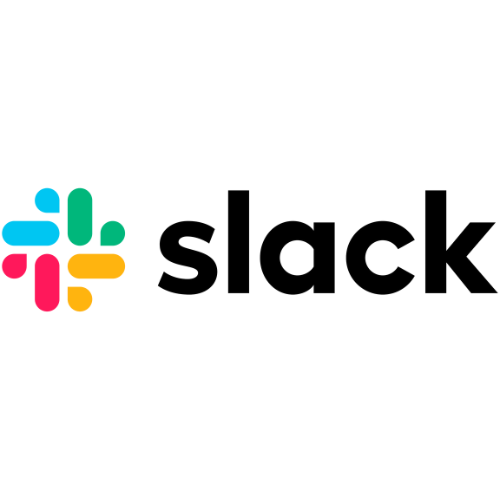 The Swiss Army Knife of team collaboration tools is Slack. It makes it possible for team members to connect on any desktop or mobile device, which is especially helpful for smaller organizations that do not have a single workplace (or whose employees work remotely due to COVID-19 measures).
Unique Features:
A variety of capabilities, including voice and video calling, are available on Slack.
Additionally, it is simple to interface with other business tools like MailChimp and Google Drive, enabling effective information sharing between all of these platforms.
Slack makes it simple to upload and exchange documents including Word docs, JPEGs, MOVs, PDFs, and Google Drive files.
Because it's simpler to maintain track of conversations and files, several firms use Slack as a substitute for email.
Pricing Plans:
Free
Pro: $7 to $8 per month
Qualaroo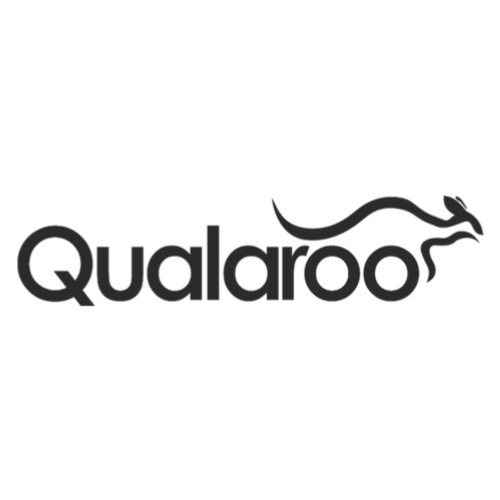 Qualaroo is an excellent platform that may assist you in obtaining actionable insights from user data, gathering important customer feedback.
Through focused polling of people in context, and producing pleasant business assets.
It includes analytics that are powered by AI and gives you access to very specific, advanced insights on user behavior and experiences.
It includes a number of profitable aspects that could be extremely beneficial to your company.
Unique Features:
You can learn sophisticated, practical insights on the user experience.
To provide a more individualized and better user experience.
You can conduct sophisticated and focused surveys like exit intent surveys and AI sentiment analysis.
Pricing Plans:
Essential: $80 per month
Premium: $160 per month
G-Suite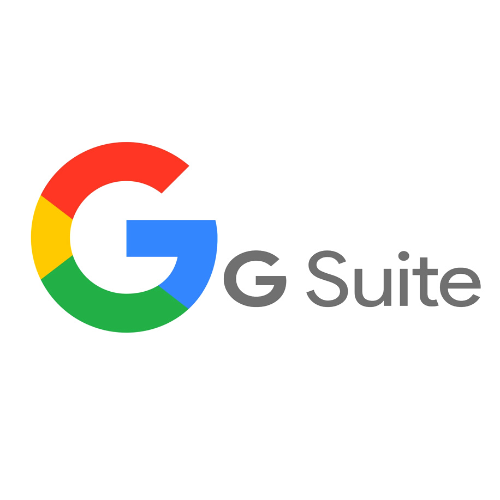 Google's free cloud computing, collaboration, and productivity package is called G-Suite. Because it offers a one-stop shop for all document management requirements.
It is perfect for small enterprises and independent contractors. Users can quickly and simply create and share documents (Google Docs), spreadsheets (Google Sheets), and presentations inside the collection of separate apps (Google Slides).
Unique Features:
Team members can design an email account to make it appear more professional, access email, hold video meetings, and encrypt data.
Large files may be simply uploaded and shared with anyone thanks to G-15GB Suite's of free cloud storage capacity.
Owners of the documents specify how users can access each file and provide them the option to "see only," "edit file," or "completely access and edit."
Additionally, G-Suite is simple to use, secure, and accessible from a variety of devices.
Pricing Plans:
Basic: $6 per month
Business: $12 per month
Enterprise: $25 per month
WordPress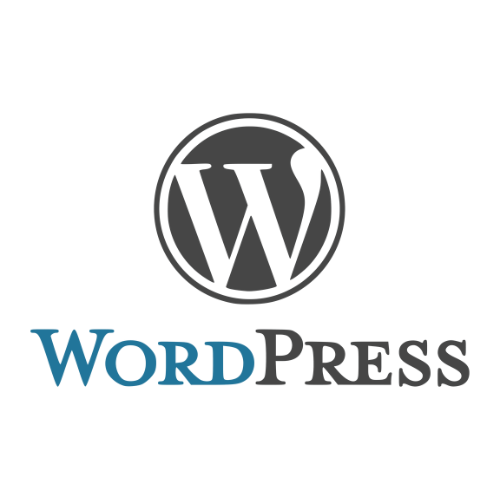 According to official statistics, 36% of the web is powered by WordPress.
WordPress performs a great job of handling everything from creating your website to blogging, sharing, and even selling your goods.
When using WordPress, you won't need to struggle with code, scripting, or any manuals.
This is probably one of the most outstanding free business tools available right now because to its professional themes, gorgeous designs, and simplicity of use.
Unique Features:
Thousands of plug-ins and add-ons that are simple to install and customize.
You can build the best website possible with the aid of real-time analytics and notifications.
Pricing Plans:
Standard: $4 per month
Premium: $11 to $40 per month
MailChimp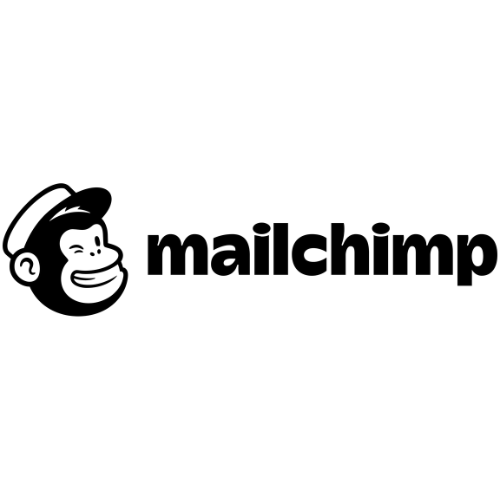 Because MailChimp is adaptable, reasonably priced, and allows customers to add features and capabilities as business needs evolve, we believe small businesses can't go wrong with it.
In actuality, businesses with fewer than 2,000 users can use it for free. This is a big benefit for small businesses or entrepreneurs who wish to cut costs as much as they can while expanding their enterprises.
Unique Features:
A/B testing, configurable templates, behavioral targeting, and complex segmentation are just a few of the many features that MailChimp offers.
Putting connection building and focused marketing well within the grasp of even the most inexperienced business owners.
Pricing Plans:
Essential: $9 per month
Standard: $14 per month
Premium: $286 per month
AdobeSign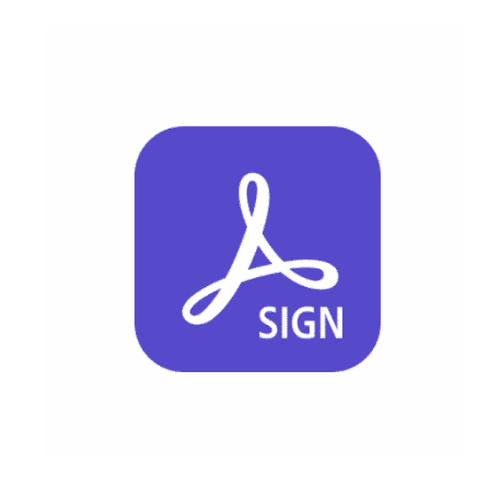 The tool was once known as EchoSign and is now called Adobe Sign. All types of documents may be signed, sent, and tracked with Adobe Sign right from your browser.
All of this is possible without jeopardizing your security. It works well with all Adobe products and technologies and is appropriate for all kinds of enterprises.
You can use EchoSign to build new document templates, reuse previously used templates, and electronically sign papers from any location.
Unique Features:
Your documents can be archived and stored in the shared document library.
Submit signed paperwork by FAX.<//li>
You can make web forms that can be signed and then embedded in your website.
Pricing Plans:
Standard: $15 per month
Pro: $19 per month
How to know if a tool is right for your business or not?
It is quite easy to become caught into using several tools in your workplace's pursuit of greatness. Tools can be used for a variety of things, such as automation, to-do lists, creating stunning visualizations, and running a virtual office.
You may accomplish much more by using business tools, but you must be careful to make wise and well-informed judgments. To help you make your decision, take a look at the following recommendations.
Choose a tool that will work for both your business needs and your business deliverables after identifying both. Most importantly, keep a tight eye on your plans and subscriptions to minimize unneeded financial strain.