SEO
Unlocking SEO Success: How to Seamlessly Transfer Your Domain Without Losing Ranking
Imagine this: you have a good site going, and you're getting lots of traffic from the good SEO work you've been doing, but suddenly, for one reason or another, you need to change your domain. Oh no! What will happen to all the work you put in? Will people even come back if you transfer the website to a new domain?
If you're in this position, then the first thing you need to do is take a breath. The second thing would be to contact a domain transfer service. In this article, we will go over how you can transition from one domain to another without sacrificing traffic or losing your place in the rankings. But first, let's understand why you might have to do this at all.
Reasons for Changing Domains
SEO domain migration can be required for many reasons. Some of them are:
The change could be the result of external corporate forces. Perhaps the company was acquired or refocused by another firm. The initial URL may have been too specific for the company's current scope of operations.

Changing from a CCTLD like.co.uk or .fr can help your page rank higher in organic search results for users outside of those countries. If you want to attract more visitors from other countries and generate more income, you might consider switching to a generic top-level domain (gTLD)

like .com

.

Larger companies, in particular, may have multiple URLs, such as those for distinct countries or microsites dedicated to individual items.

Most pages probably did this a long time ago, but you never know: since 2018, all HTTP pages have been marked as non-secure by Google, while HTTPS has been a minor ranking influence since 2014. If you haven't already, switch to HTTPS to secure your website.
How to Shift URLs Without Losing Momentum
You can go through the following steps to ensure that your new site is just as functional as your old one:
Don't Change Much
You'll want to keep the website design, content, URLs, and CMS as similar as you can. People who are used to your site will look out for these things, and if everything is brand new, they might not recognize your new address. After all, your old site was successful for a reason. If you strip yourself of everything that worked for you before, you might accidentally shoot yourself in the foot.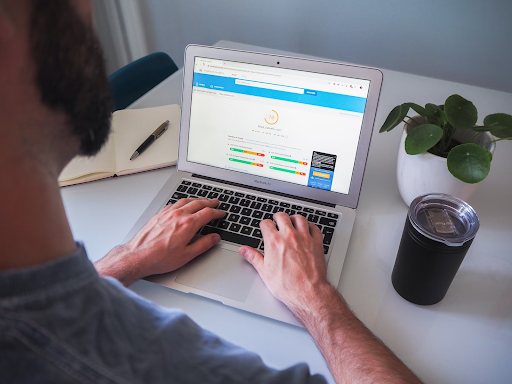 Run a Thorough Crawl
Crawl your current website with Screaming Frog to see all of its URLs. Make sure nothing is missed by including XML sitemaps in the crawl. Use the API integrations with Google Analytics, Google Search Console, and Ahrefs to compare the traffic and link profiles of these URLs. You will get valuable data this way: which links have expired, which need to be redirected, and how the traffic was pre- and post-migration.
Get Rid of Trashy Links
Make sure that the new domain has good backlink data by using Ahrefs. Google has gotten to the point where it can automatically discount links that are blatantly spammy or harmful. Collect all the manipulative, spammy, and toxic links in a disavow file and upload it to the freshly constructed Search Console if the name has been slapped with a link-based manual action or if you have spammy links on a large scale.
Take Care of the Technical Aspects
A canonical tag should point back to itself from every URL on the new address. Make that the new address name appears in the canonical and that it points to HTTPS rather than HTTP. I've seen a few times that a domain was converted, but the canonicals still pointed to the previous address name.
Make Full Use of the Google Search Console
If you're switching from http to https, you can skip notifying Google of the change by using the change of address tool in Google Search Console. Upload the updated sitemap to the Google Search Console listing for the new address and submit a request to have the primary page indexed. Make sure you migrate all your settings from the old Search Console to the new one. Parameter exclusions and disavow files, for instance, would have to be recreated in the new domain if they are still relevant.
Tracking Success
Over time, you may anticipate a decline in the number of indexed URLs, impressions, and clicks for the old domain and an increase in these metrics and the number of queries displayed in the Search Results report for the new domain.
Final Words
It isn't easy to shift everything from one URL to another and keep things smooth. If you don't have the time, contact a domain transfer service. It's the best way to ensure a seamless transition and success.