Software
The 17 Best Form Builder Apps To Create Online Form
Form builder apps that allow users to create and customize digital forms for various purposes such as surveys, registration forms, quizzes, and more. These forms can be used to collect data, feedback, or responses from users in an organized and efficient manner. Form builder apps typically offer a wide range of features such as drag-and-drop form elements, pre-designed templates, real-time data validation, and the ability to export data to spreadsheet or database formats. They are available on various platforms such as web, mobile, and desktop, and can be integrated with other tools such as email marketing or CRM platforms.
When you need to collect information or know user preferences, there is nothing better than a form. Form apps tend to be quite similar, with the same dozen fields, drag-and-drop editors, and basic themes. Most save your form results in a spreadsheet-like grid and send you an email notification for each new submission. It's in the small details that you'll find the biggest difference – the little things that will help these forms to meet the needs of your business and will encourage customers to fulfill them. So which form builder app should you use? We have selected the main ones to help you choose.
Comprehensive Comparison Of Form Builder Apps 
Google Forms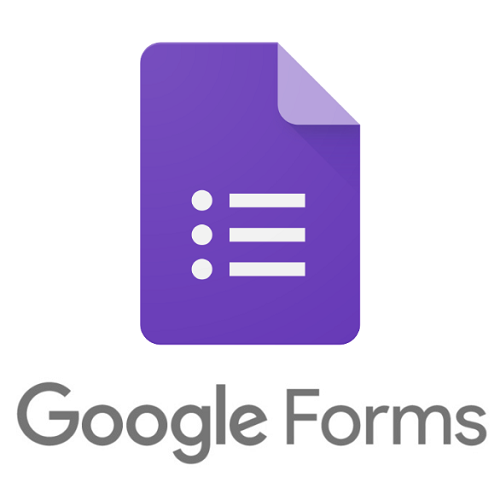 Google Forms is one of the best form builder apps because it has the ability to automatically save your form results to a Google Sheets spreadsheet for free for advanced analysis. It's also incredibly fast: editing fields in the editor is significantly faster than using almost any other form application. Google Forms includes all the basic fields you would expect.
Free with a Gmail account; from $5/month with a G Suite account.

A complete tool: texts, multiple choice questions, drop-down menus, etc., as well as basic color and photo themes to quickly build forms.

Integration with Google Sheets.
Wufoo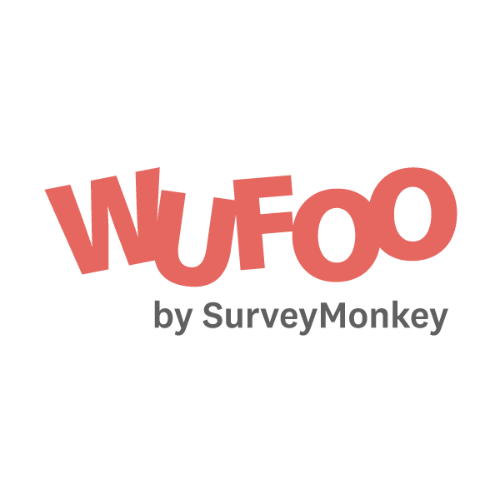 Wufoo was one of the first online form builder apps to look really cool, with a very nifty designer. It contains fields that you need to drag and drop into a form, including checkout fields that work with various services and a file upload tool for users to submit images, documents, and more. It also includes over a hundred templates and themes to get you started quickly.
Free for 3 forms and up to 100 entries per month; from $14.95/month Ad hoc plan for up to 10 forms and 500 entries.

Hundreds of templates and themes.

Get very detailed reports and graphs of your results.
JotForm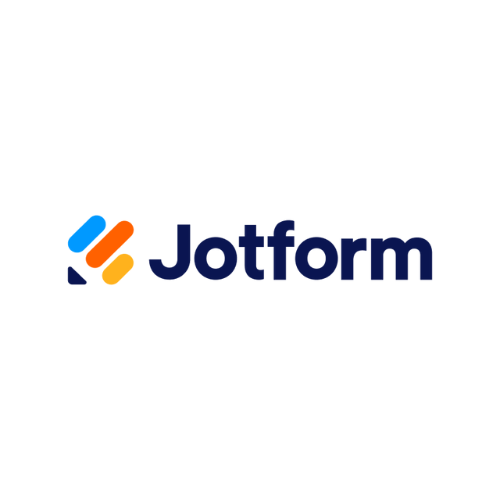 If there was a contest for the fastest tool, JotForm would win hands down. Simply go to jotform.com, click on "Templates", then "Use template" in the form design. A few seconds later, you will have an almost complete form. You can customize the fields or drag and drop new ones, or just click "Publish" and copy the form link to use it.
Free for 5 forms and up to 100 entries per month; from $19/month. Bronze plan for 25 forms and up to 1,000 entries per month.

Payment integration in your forms.

Dozens of different widgets are available.
Airtable Forms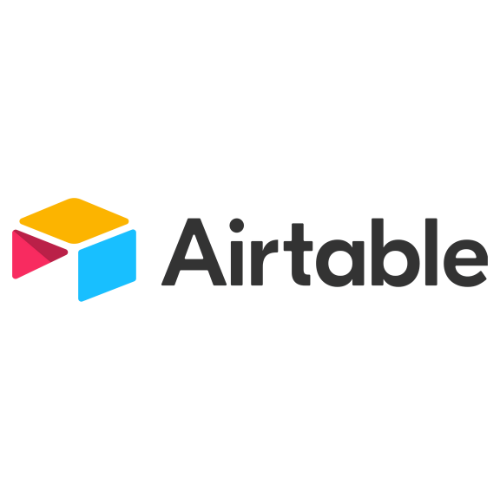 Instead of creating your form first, you'll create a database, but that's easier than it looks. Airtable works like a spreadsheet, with rows for your data and columns for each type of data you want in each row. Add columns, e.g., Name, Email, and Phone Number from a contact form, then add a form from the Airtable view menu.
Free for an unlimited number of forms with a maximum of 1200 entries per form; from $12/month for 5000 entries per form.

The answers collected will be automatically saved in your database to allow you to sort the results more easily.
Formstack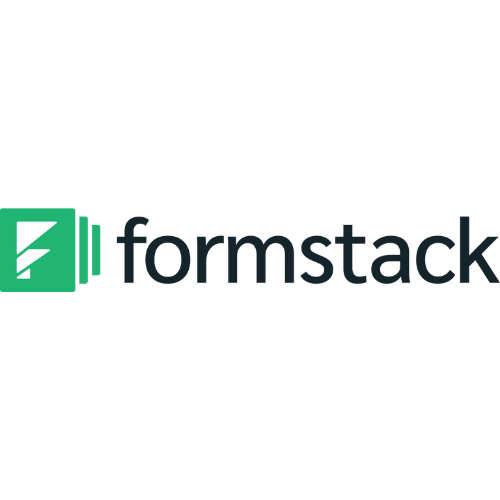 Formstack goes beyond a simple form, with more functionality built around how your team will use the data gathered. As professional form builder apps, they are HIPAA compliant for collecting personal data. Your users can save their half-finished forms, then finish filling them out later, supplementing them with electronic signatures and payments as needed. If you're looking for a more advanced way to manage your form data, Formstack is the app to try.
From $19/month for up to 5 forms and 700 entries per month per form.

Formstack includes an A/B testing tool allowing you to directly compare two versions of your forms.
Typeform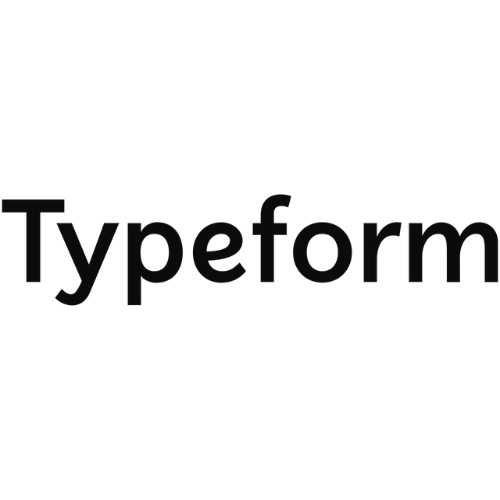 Typeform throws off traditional forms by displaying one question at a time in a beautifully interactive design. Tap images to select multiple-choice options, type to sort drop-down menu options, and press Enter to move to the next field. It's such a different form app that you'll have to try one of its demos to see how much fun creating forms is.
Free for 10 fields per form and 100 responses per month; from $35/month with unlimited fields and responses plus a checkout field.

Perfectly compatible with mobiles.

Original design, one question at a time.
Paperform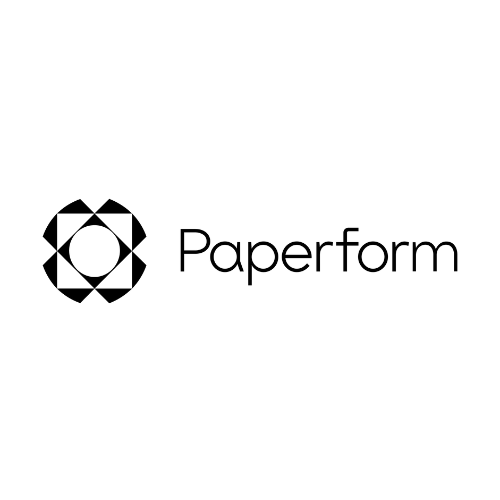 Forms are for data collection, but sometimes you have to tell a story before people tell you theirs. Paperform was designed for this purpose, with forms that look more like a blog post or magazine page than a standard list of form fields. Add photos, headers, videos, and text to your form to tell the story of your products or explain why you created this form.
From $15/month for 1 user, unlimited forms, and 1,000 submissions per month.

You can include a table of products with details, quantity, and images of each product.

More than just a form builder app, use it for your storytelling.
Formsite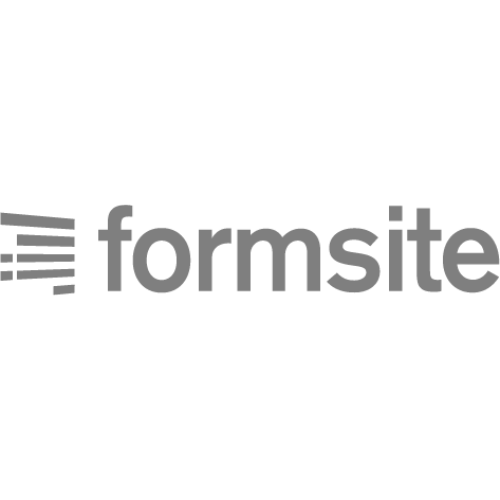 Need to make sure your data is secure? Formsite lets you encrypt text in specific form fields to keep your users' data as secure as you want. It comes with payment processing integrations through PayPal and Authorize.net. You can also use secure fields to directly accept credit card data or verify payments through your form.
Free for a maximum of 5 forms and 10 entries per month; from $14.95/month for 5 forms and up to 500 entries per form per month.

You can link multiple forms together and pull user responses from one form to another, so customers don't have to fill in their information multiple times.

If data is a sensitive subject for you, Formsite is for you.
123FormBuilder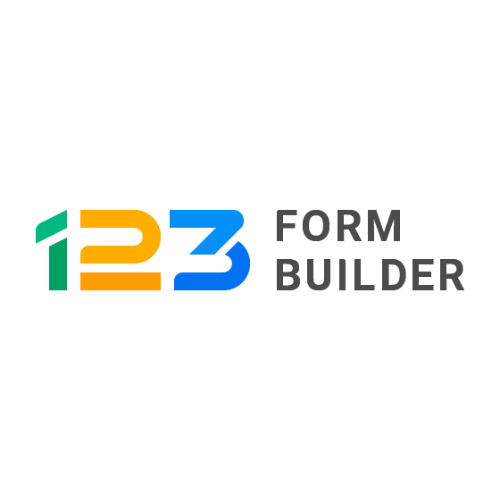 123FormBuilder is designed for contact forms, although it is used to sell products, obtain information, and collect data for surveys. Each of the 150 included form templates starts with collecting contact information, so you don't have to manually add name and email fields to each form. From this base, you can then add any other element of your choice.
Free for up to 5 forms, 10 fields per form, and 100 entries per month; Gold plan starting at $19/mo for 20 forms, unlimited fields, 5,000 submissions per month, and native third-party app integrations.

If you need an order form, survey, poll, or quiz, 123FormBuilder includes templates for those too.

It's easy to use with a newly redesigned editor, with widgets for embedding PDFs, videos, Kickstarter campaigns, audio, and more.
Cognito Forms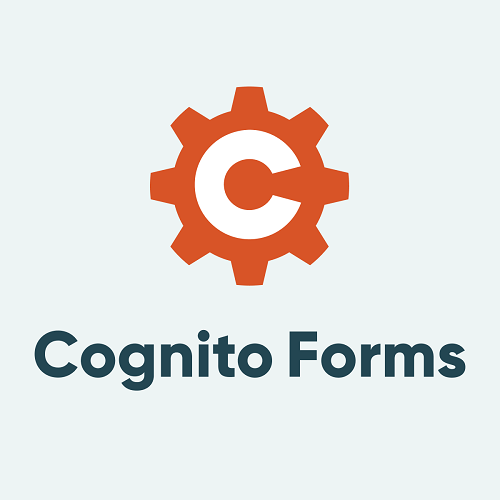 Cognito Forms might just be what you need. This form builder app includes calculating fields, file uploads, repeating sections, payment fields, etc., to help you create the advanced forms you need. It can even use the data, creating PDF and Word documents from your form entries.
Free for an unlimited number of forms with 500 entries per month, with a 1% reduction in sales for forms with payments, from $10/month for 2,000 entries per month.

You can add products to your forms and use them to sell.

Be careful; he has access to your data.
Zoho Forms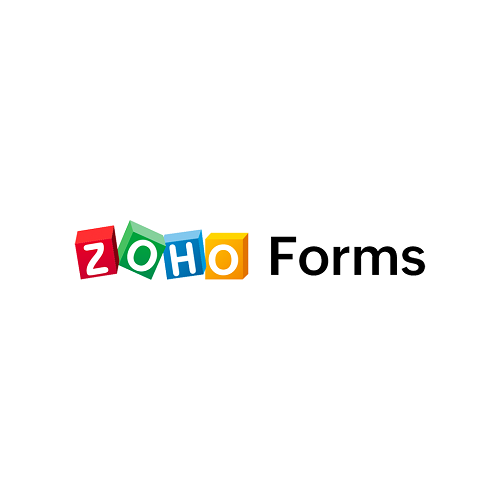 Zoho builds forms for customer relationship management, email, accounting, and more. If you have a Zoho account, you can start generating forms in Zoho Forms for free. You can use form rules to create tasks and send emails when forms are filled, or use its integrations to add form data to Zoho CRM, Zoho Creator, etc.
3 free forms and 500 entries per month; from $10/month for unlimited forms, 10,000 entries per month and payment integrations.

Zoho Forms is built for teams so you can work together on responses.

If you need to create forms that fit your entire business workflow, and especially if you already use Zoho apps, Zoho Forms is a great option.
Formbakery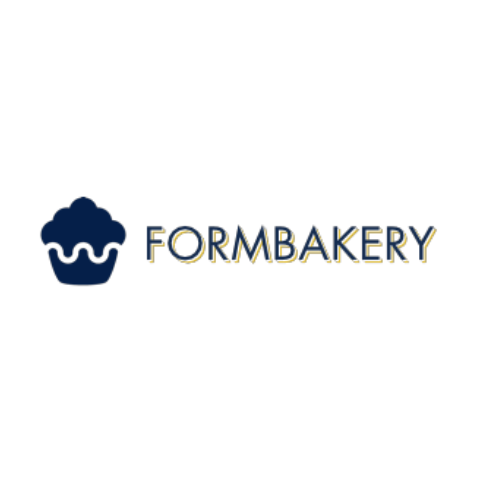 Want very simple forms that you can host on your own site without plugins or external services? Formbakery is the form builder app you need. Simply click the "Build" button to access the Formbakery landing page, drag or drop one of your items into a drop-down menu, and add the missing information. In short, a very efficient form builder.
$9 for downloading a form. You will have to pay $19 to unlock all the features.

You can preview the HTML, PHP, CSS and JavaScript code of your own form.

If you want a simple, self-hosted form for your site that doesn't require monthly fees, choose Formbakery.
Gravity Forms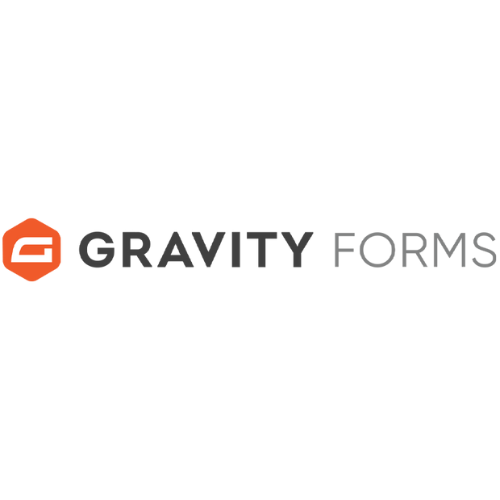 Do you have a blog or a site using WordPress? Gravity Forms lets you create forms and manage your entries right in your blog interface, storing your form results in the same database as the rest of your WordPress content.
Starting at $39/year for a personal license for unlimited forms and without any add-ons.

Gravity Forms lets you create drag-and-drop forms with more controls than most form apps.

With add-ons in Pro plans, you can accept payments and coupons directly in your forms.
Ninja Forms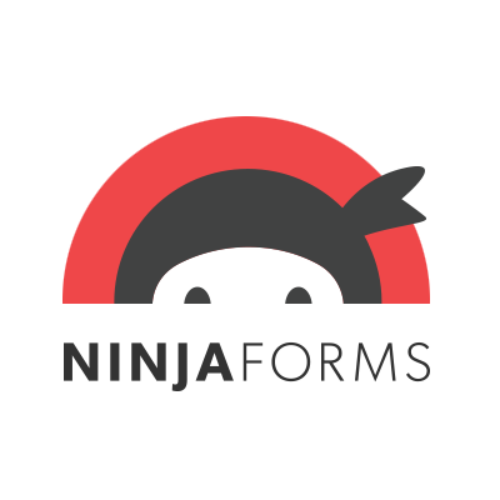 For more customizable WordPress forms, Ninja Forms is a great option. It's a free form plugin with paid extensions that lets you add popular app integrations, custom notifications, and more. There are even extensions that allow you to fine-tune your formatting, and create forms with multiple pages or with multiple-column layouts. You can then customize the forms in depth with CSS themes.
Free for basic forms; additional extensions from $29 each; from $99/year personal support and add-ons plan.

This form builder app includes a clean, drag-and-drop design.

You can also customize the layout of your forms with side-by-side fields in multi-column designs to collect as much data as needed.
Formidable Forms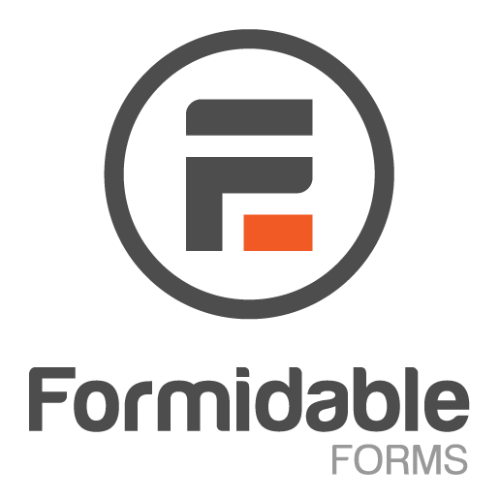 Want an easy way to create WordPress forms? The free Formidable module, which you will find in the WordPress plugin gallery, is a great option. It includes the main form fields you need, lets you customize them using your theme's existing CSS, and stores your form data directly in your database.
Free with 8 main form fields; from $49/year personal plan for 1 site with unlimited forms, features, and support.

With the paid option, you can create multi-page forms, allowing users to browse lists to find the options they want.

With its add-ons, you can autofill location data, create multilingual forms, accept payments, and more.
WPForms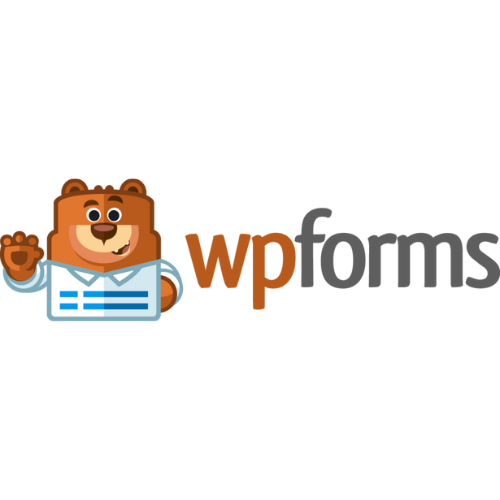 Self-hosted form builder apps are generally designed for power users, with a host of customization features, as well as a slightly more confusing interface. WPForms is designed to be as easy to use as any other form builder. It lets you start creating forms with templates, then drag and drop elements to customize them to your liking.
Free with basic WPForms features; from $39/year for unlimited forms and basic features for 1 site.

With its geolocation tool, it can automatically pinpoint the location of respondents to pre-populate city, state, and country information and speed up form filling.

If someone starts filling out your form but doesn't complete it, WPForms still saves the data they entered and can contact them to remind them to finish.
FormKeep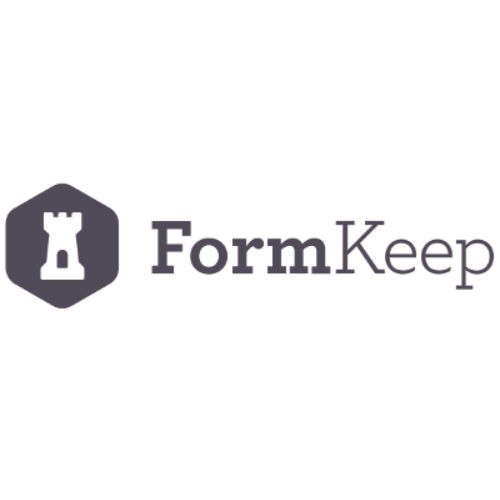 It can be extremely difficult to code your own forms, as you have to make sure they work the same everywhere, create a database to store your information, etc. But it's the only way to create a form that looks and works exactly the way you want it to. Instead of a form builder app similar to the other tools in this article, FormKee is a tool that lets you easily code your own form while using its back-end to manage your data, send notifications, and log in to integrations.
From $59/month for 10 forms.

You will copy a snippet of code and add it to your site, then code in the form elements of your choice using standard HTML fields.

FormKeep will do the rest by storing your answers on its server, where you can easily consult them.
The Last Words
With all the form builder apps in this article (and many more in real life), it's pretty hard to choose. Each of these form builder tools has its own attractive features, all of which work very well and will allow you to easily create a wide variety of forms. If any of their unique features stand out to you, give them a try and see if it suits your needs well.