Software
15 Best Social Media Scheduling Tools – 2023 Comparison
If you want to post on social media, you should use a tool that will allow you to schedule posts and monitor the results. With the help of these tools, you can reach a wider audience. If you're busy or just don't have the time to post on social media, a scheduling tool is invaluable. The best ones let you customize the content for each platform and schedule it for peak posting times.
While it can be difficult to find the best social media scheduling tool, there are a few that can help you get the job done. Some of the most popular ones include Buffer, Hootsuite, and SocialPilot. Free tools may be a good start, but they have strict restrictions and lack advanced features. These tools can also be beneficial to understanding your needs. A social media content calendar is an essential part of any social media workflow, and a good scheduling tool can streamline the process for you.
Social media scheduling tools can help you stay organized and on track. It can help you manage multiple accounts and platforms, and it can help you stay on top of your social media strategy. Managing multiple accounts on several platforms can be difficult for small businesses. Fortunately, social media scheduling tools can solve this problem. A unified user interface and business-focused functions mean that you won't need to jump from one platform to the next.
Whether you're a small business or a large enterprise, social media scheduling tools are an essential part of your social media strategy. The best tools will allow you to post consistently to all of your channels. But which one will work best for you? And which feature is most convenient? Here are some of the top social media scheduling tools for your business. All of these tools have great features. They're free and affordable, and will help you save time and money.
What is Social Media Scheduling?
One of the most common questions we hear about social media is: "What is social media scheduling?" And the answer is: Publishing to social media accounts according to an established schedule will save your time. Unlike manually posting, social media scheduling saves you the time you spend on thinking, shooting, and editing content. As a result, you can use that time to focus on other productive tasks.
With the help of social media scheduling, you can target different types of customers at the best time of the day. It allows you to diversify your content so that you don't lose track of when to post something. You can even strategize based on time, so you'll never run out of ideas again. The benefits of social media scheduling are vast, and you can use them to your advantage to grow your business.
By automating the posting process, you can maximize your productivity. Instead of posting multiple times daily, you can schedule all of your posts at one time. 
The Best 15 Social Media Scheduling Tools and Summary
To help you out, we've narrowed it down to this 15+ Best Social Media Scheduling Tools list:
Buffer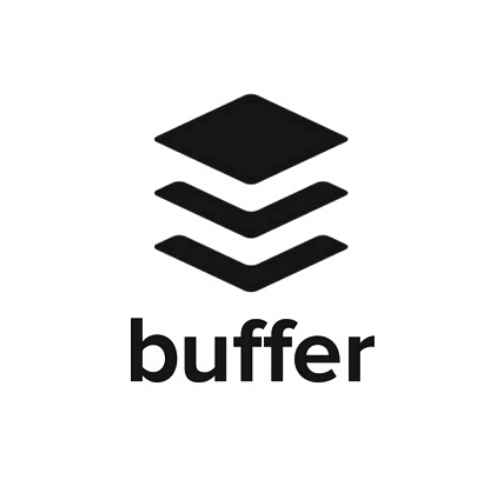 Buffer is a popular social media scheduling tool because it has a drag-and-drop posting plan and content categories. Its pricing structure is reasonably priced for small businesses, and it has plenty of functionalities. Another great scheduling tool is MeetEdgar, which started out as a Twitter-only scheduling tool. However, it has expanded its service to cover almost every social network. It is one of the most popular options for Twitter marketing, and it has a free plan as well.
Buffer's free plan allows you to schedule up to 10 posts. Paid plans give you unlimited options. Later, on the other hand, is one of the most popular social media scheduling tools. It is used by more than eight hundred Fortune-1000 companies and more than 15 million people. There is a free and paid version for every need. There are a few more paid services, but these aren't as advanced as Buffer or HootSuite.
"We use Buffer extensively at Markettailor to schedule our social media content across different platforms such as Linkedin and Twitter. Re-scheduling our most engaging posts is one of my favorite features as someone who doesn't always have the time or resources to create brand new content. The freemium offering can get your startup off the ground and you only pay $8 per channel per month when you want to scale up." ─Teemu Raitaluoto, founder at Markettailor ─ a B2B website personalization company
Planoly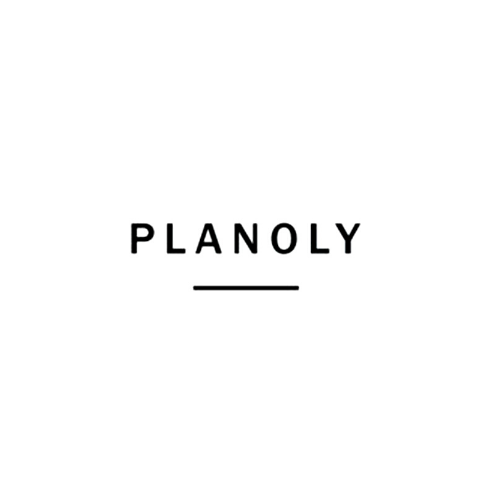 Planoly is one of the major social media scheduling solutions. It has served more than 850,000 customers, including Fortune 500 companies. The user interface is easy to use, with drag-and-drop scheduling. The service also provides analytics. Sellit is a useful tool for turning your social accounts into an online store, where you can sell anything you want to your followers. It allows you to monitor your followers and manage their social media profiles.
Sproutsocial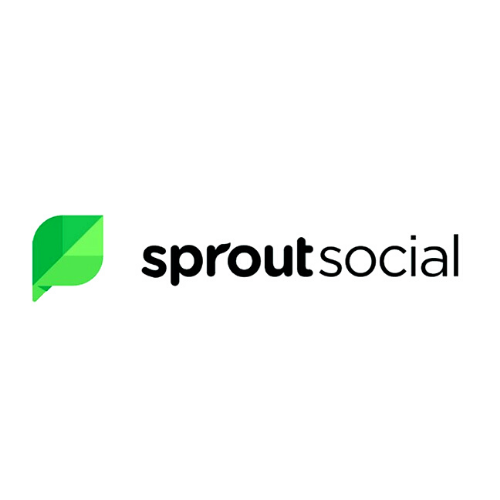 Sprout Social is a social media scheduling tool that works with multiple social networks. Using the platform can be complicated, so a scheduling tool is the best option. With a social media scheduler, you can manage multiple accounts, create a calendar of posts, and keep track of them. Once you have your posts scheduled, it is easy to manage them with a few clicks. In addition to posting, PromoRepublic also provides analytics. Its reports can be exported as PDF files.
While Sprout is relatively expensive, it provides robust analytics, automated RSS Feeds, and white label PDF reports. It's the most affordable social media scheduling tool, and offers a free plan for 50 posts. Sprout allows for unlimited social profiles, and you can schedule up to 500 posts at a time. This tool is an excellent choice for small businesses with high post volumes. It also lets you filter content by topic, which is especially handy for bloggers and small business owners.
Read More: Details Guides for GenYouTube
Napoleoncat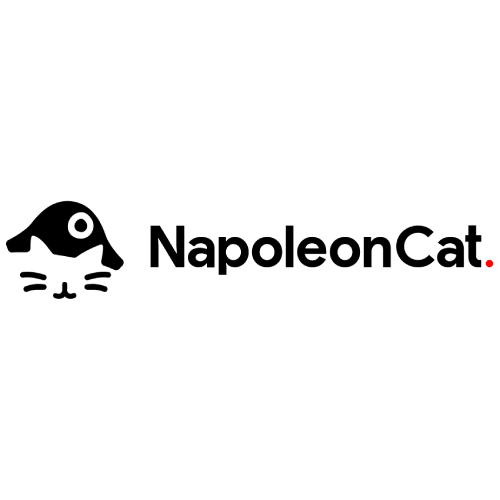 NapoleonCat is a social media scheduling tool that lets you schedule multiple posts and content simultaneously. It has a library of pre-written posts and auto-schedules them. It also offers performance analytics, including the ability to track the performance of your posts on different social media networks. It's also cheap enough for small businesses to use. The best social media scheduling tools allow you to set up multiple accounts, and can be used by multiple users.
Iconosquare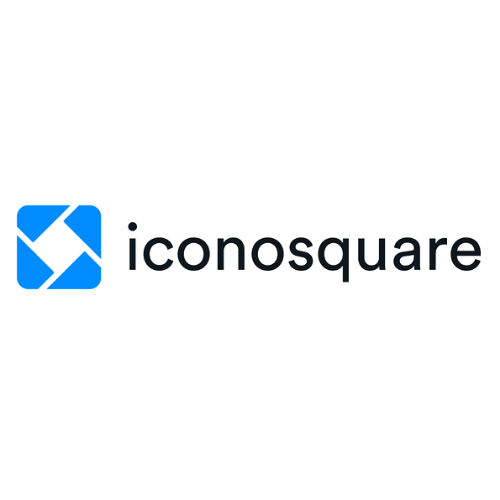 Iconosquare is a powerful social media analytics tool with a social media scheduling tool built in. It's also the best option for those who want to post visual content. NapoleonCat is a social media platform for customer support teams and has a social media publishing tool built in. Sprout Social is a powerful dedicated social-media scheduling software, and MeetEdgar offers a free plan. Other popular tools include TweetDeck and Buffer Publish. If you're looking for a free tool, Buffer Publish is an excellent choice.
Planable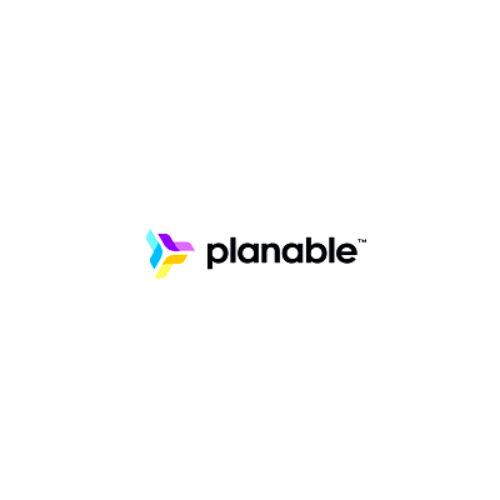 Planable is a social media scheduling tool that enables you to schedule posts for several social media sites. It's free to use, and it supports many different platforms. Its features include an analytics tool that allows you to visualize key metrics, and a social media listening tool. It has everything a large business needs to manage its social campaigns. It is also easy to use, and it's the best of the three.
Bulkly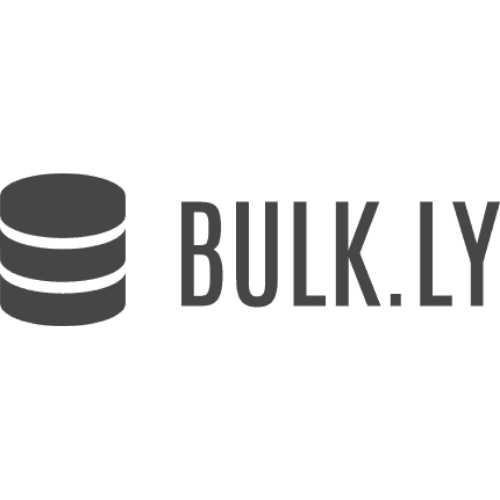 Bulkly is a social media automation tool that will help you eliminate spending hours each week copying and pasting your evergreen content to be shared across your favorite social media sites. Simply set it up once and have your posts automatically recycled for you with Bulkly. There are many different ways to add content into Bulkly, including CSV uploads, importing via Buffer, using RSS feeds, and more. One of the biggest time savers offered by Bulkly is the ability to automatically generate multiple social media posts from a single blog post.
Just paste in your blog link and Bulkly will create dozens of updates for you to use. All Bulkly plans come with a free 7-day trial, so you'll have plenty of time to try out all that it has to offer.
Post Planner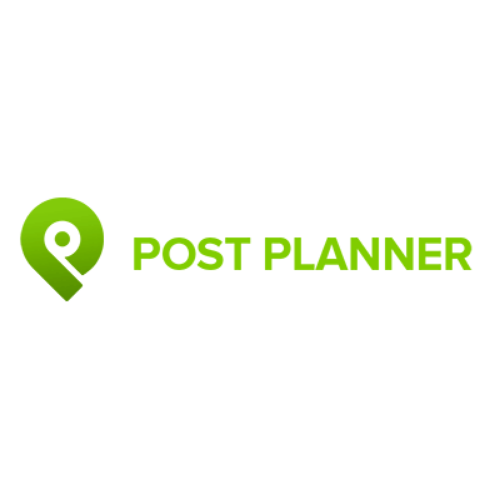 Post Planner and Later are two popular social media scheduling tools. The free versions of these tools don't have the extra features. They are limited to three social media platforms. The paid plans offer support for all major networks. The paid plans have 60 posts per profile. CoSchedule and Later are also great for marketing. The free version is the most basic. You can set a separate account for each platform to simplify customer handling.
Pally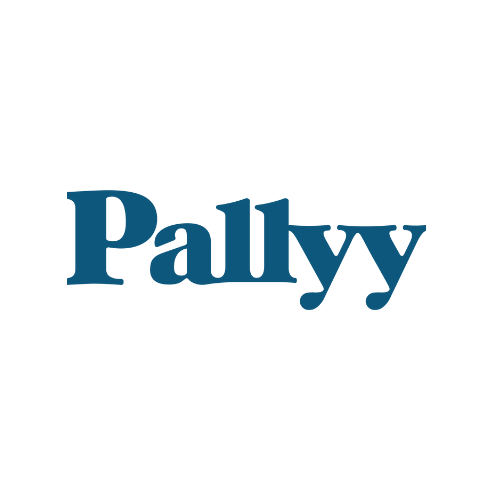 For larger companies, Pallyy is a great choice. It allows for unlimited user accounts, and has powerful social media management tools. It is particularly useful for Instagram scheduling, and is a great tool for agencies and social media managers. The free version allows for one social set and is very user-friendly. Paid plans start at $15 for a single set. For small businesses, this is a great option.
Read More: Google Skillshop : One-Stop Training Center for Digital Marketers
Sendible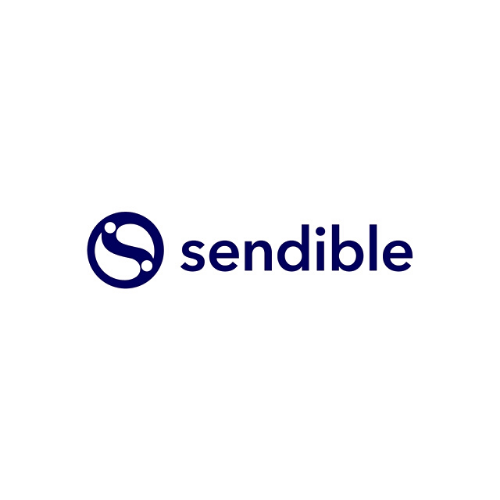 This social media scheduling tool supports most of the major social media platforms. With this tool, you can post to all your accounts from one place. Additionally, it will also re-queue evergreen posts. The free version of Sendible allows you to integrate up to 25 social accounts and schedule up to 1,000 posts weekly. This is the best choice for agencies, but Buffer Publish is an affordable option for small businesses.
SocialBee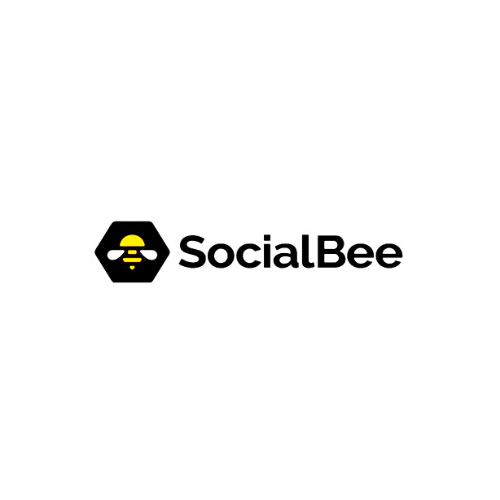 SocialBee is a tool to schedule social media which can assist you in staying on top of all the social networks you have. SocialBee operates on an algorithm that is based on categories. It allows you to assign each of your posts to a category and then quickly create cross-platform campaigns with these categories, instead of publishing posts separately. Through Social Bee, you can create posts for nearly all social networks that you could think of, such as Facebook, Twitter, Instagram, LinkedIn, Pinterest, and Google My Business.
Overall, it's the most effective social media scheduling tool available on the market, and is perfect for both businesses and individuals.
Promo Republic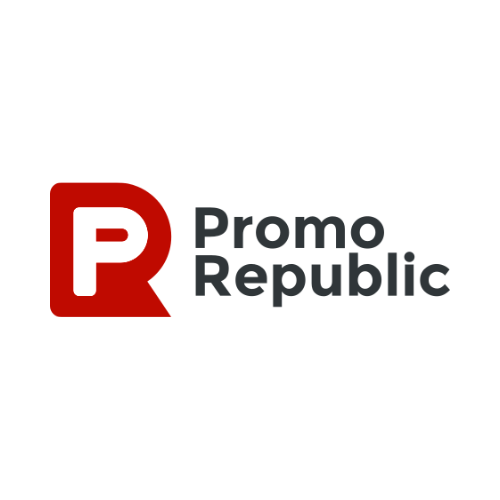 PromoRepublic is an application for scheduling social media with additional features that help you create content and plan your campaigns much easier and more efficiently. It is possible to use the Promo Republic to automate your social media publishing and scheduling. It is possible to enter all your content and images into one calendar for publishing on social media which is scheduled in advance and automatically published to various social media platforms. They integrate with Facebook, Instagram, Twitter, LinkedIn, and Pinterest.
Meetedgar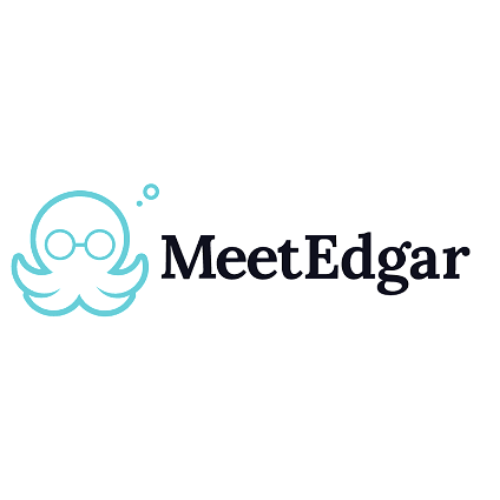 MeetEdgar is a distinct alternative to other tools for scheduling social media. It aids you in scheduling posts for social media with its ability to schedule evergreen posts which don't let your queue go empty. MeetEdgar provides the majority of typical tools to schedule social media posts across multiple platforms which include Twitter, Facebook, and LinkedIn. They are planning to add Instagram as well as Pinterest in the near future. Technically, the tool is known as Edgar The webpage/app is where you meet Edgar.
It will also generate five variations for each post that you write in order to let you reuse it across different social networks. If you're looking to ensure that your online networks are up to date with regular updates, but do not have time, MeetEdgar is the solution you've been looking for.
ContentCal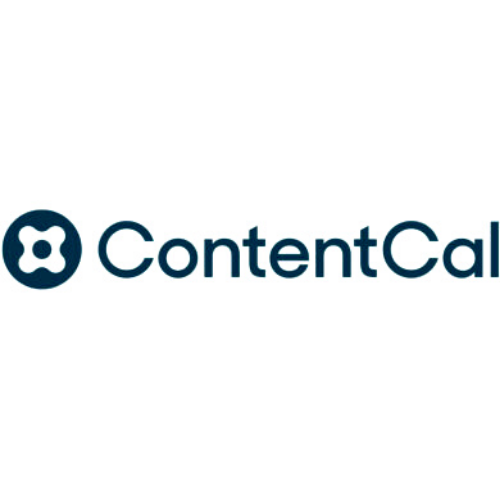 ContentCal can be described as the most comprehensive social media and content calendar scheduling tool that aids hundreds of businesses, individuals and agencies to plan their content as well as social media. ContentCal also lets users define user permissions, and streamlines the approval process. It also manages multiple accounts from one central platform and lets you communicate and works with your team regarding future content.
If you're a marketer in the field of content working with a large staff or multiple users, ContentCal allows you to establish approval workflows in order that you are able to quickly ensure that your posts are signed off and endorsed by the appropriate individuals. Additionally, ContentCal includes an AI content generator that will assist you in reducing the time required to create content by up to 90%.
Crowdfireapp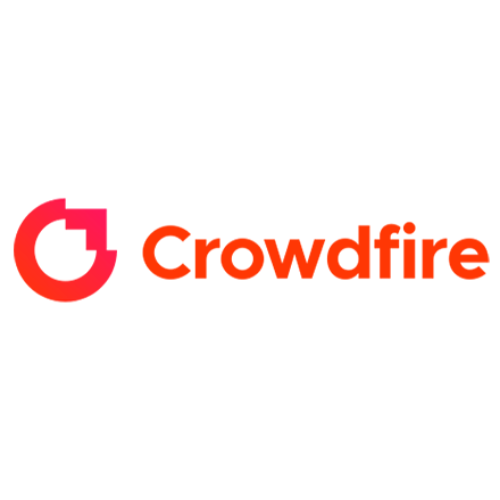 Crowdfire is among the most accessible tools for managing your social media available on the market. It comes with a feature-rich social media scheduler as well as a content calendar that lets you publish content to popular social networks such as Twitter, Instagram, LinkedIn, Facebook, and Pinterest.
Crowdfire maintains an ongoing queue of content and will schedule your posts to publish at the right timings for your target audience. You can schedule the times yourself if you prefer, but. Crowdfire allows you to set your ideal times manually as well as network by network as well as day-by-day. There is the Queue Meter which shows the number of posts that you are yet to publish in the coming week.
Crowdfire offers four plans that range from a basic free plan (effectively for testing the capabilities of Crowdfire as well to the $99.99/month VIP plan, which shows the entire range of services Crowdfire features.
Read More: How to Access Pimp and Host Website
Missinglettr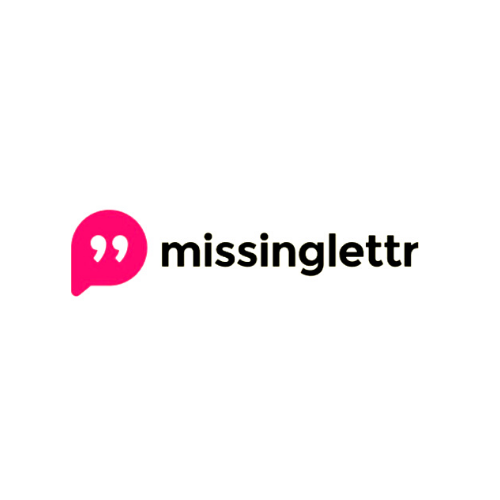 Missinglettr is an online social media automatization and scheduling tool that is designed to assist businesses to develop and plan content without committing excessive time to their social media activities.
With Missinglettr, you are able to create social media drip-marketing campaigns for promotions, curated posts created by your blog's content and other content from influencers or one-off content, as well as the tool for scheduling can assist you in creating an optimally balanced plan for your entire campaign.
This can allow you to maximize the effectiveness of your posts and prevent repetition of posts. In addition to this, Missinglettr comes equipped with an effective analytics tool that allows you to keep track of the key aspects for your online social media marketing campaigns and improve them based on the information you gather.
Conclusion
A social media scheduling tool can help you keep your posts on top of the social media sites. Having a presence on these platforms can boost brand recognition and create greater awareness for new products. You must also use vpn service for mac and windows pc so that your personal information is hidden. Many of these tools are free or inexpensive, and many of them are customizable.
Before deciding to use a social media scheduling tool, be sure to understand what it can offer you and your business. There's no better time than the present to start a new social network and reap the benefits of social media marketing.
FAQs:
What are Social Media Scheduling tools?
Social media scheduling tools are online tools that help you to schedule your posts and content for social media. By using these tools, you can also track your progress and measure the effectiveness of your social media marketing campaigns.
How are Social Media Tools helpful?
Social Media Scheduling tools are useful in a variety of ways. They help you create content that is relevant to the audience, provide analytics on the performance of your posts, and schedule posts in advance so that they can be published at specific times.
Why are social media scheduling tools important?
Social media scheduling tools are important because they help content creators and marketers to manage their time. They can see which posts have the best engagement, which posts are performing well, and which posts have a high level of reach.
What is the best scheduling tool for social media?
Sprout Social Scheduling is a convenient way to schedule posts on your social media pages. Its scheduling feature allows you to choose from various options such as immediate publishing, specific days or times of day, and multiple posts at one time. Hootsuite is a social media scheduling tool that allows users to schedule posts, comment and manage multiple platforms all from one dashboard. Its main strength is that it is easy to use and allows multiple users to manage social media accounts from a single dashboard.
The Everhour social media scheduling and reporting software allow you to keep track of your time across multiple platforms and projects. Its customizable reporting features enable you to create and view customized reports.
What is the easiest social media scheduler?
Here are the easiest social media scheduler:
Buffer

Everypost

Social Oomph

TweetDeck

Social Pilot

Latergram
Which is better later or Planoly?
Both social media scheduling tools are similar, there are differences between them. For one, later offers better user management. You can assign different users to different social media profiles and assign different levels of access to each of them. Compared to Planoly, the later tool has a better team management capability.Whether you prefer to use Later or Planoly, both are capable of providing you with a robust Instagram planning experience.